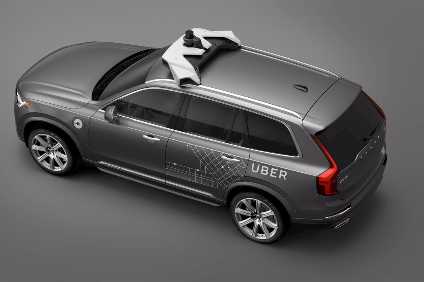 The concept of shared mobility is now in question as the novel coronavirus forces consumers to re-evaluate their risk appetite for exposure. Sharing an enclosed vehicle – whether it is a ride-hailed taxi or a shared car club vehicle – now presents an increased chance of infection, which could blunt growth in the sector, preventing it from reaching the economies of scale needed to become financially sustainable.
Incumbents will need to act carefully to manage the temporary reduction in revenue as the virus pushes demand down, and plan accordingly to restore normality as markets emerge from lockdown restrictions. In addition, consumers will need to be reassured by ride-hailing and car sharing companies that their vehicles are safe to use and sanitary.
Before the virus outbreak, shared mobility was one of the four disruptive threats facing the global automotive industry, along with connected cars, electrification, and autonomous vehicles – collectively known as CASE megatrends. COVID-19 introduces an unwelcome dose of uncertainty when these megatrends were already forcing change at an unprecedented rate.
In addition, shared mobility is uniquely linked to autonomous vehicles (AVs). Many large ride-hail players had built the deployment of AVs into their future business plans because they don't require a salary or downtime like a human driver. Furthermore, the comparatively high purchase price of AVs compared with human-driven vehicles is easier to absorb for large fleet buyers compared with private individuals, so ride-hail companies were expected to be major AV customers. With shared mobility's future looking less certain, AV developers may have fewer potential customers and face increased financial pressure.
Feeling the strain
The emergence of the novel coronavirus at the end of 2019 has upended nearly all industries. Consumers are shut in their homes, workers are unable to do their jobs, and many fear financial strain as a result of widespread redundancies. As a result, COVID-19 is particularly bad news for shared mobility services because they depend on consumers feeling comfortable sharing assets that would traditionally be privately owned – shared vehicles or ride-hailed taxis, for example – introducing the risk of infection from other service users.
Already the biggest industry players are feeling the strain. Uber – synonymous in the Western world with ride-hailed taxis – painted a bleak picture with its second quarter 2020 earnings, reporting a 35% year-on-year reduction in the number of bookings on its platform. Considering the first quarter of 2020 was showing modest growth in line with Uber's previous growth expectations, this pivot to a sudden, dramatic decline reflects the sheer speed with which COVID-19 has upended the ride-hailing industries.
In the longer term, demand for ride hailing and car sharing is unlikely to reach its pre-COVID targets. Entire industries have, in some cases, entirely switched to remote, online operations with all or the majority of their staff working from home. While certain professions require an employee to be present at a place of work, many can be done entirely remotely and some jobs are expected to remain like this even once the virus stops spreading. There are benefits to this – fewer commuters will lead to lower traffic levels, and employees will have more time to spend with their families – but it's bad news for shared mobility services because it reduces its potential user base and growth prospects.
The sharing economy and people moving
In the wider economy, sharing is redefining ownership. As the internet becomes ingrained in everyday life, the Sharing Economy, where individuals share under-utilized assets, either for free or for a fee, is becoming more prevalent. Access to an experience, rather than ownership of it, is becoming more prized among value-seeking consumers, disrupting many mature industries. The long-term impact COVID-19 will have on the desire to share remains to be seen.
If shared mobility survives the virus, it could see a proportion of privately owned vehicles replaced as users opt for access to a shared vehicle only when they need it, rather than leaving a private vehicle sitting idle when they don't.
Ride hailing companies also run fleets of vehicles but they function more like taxis with an employed human driver picking up and dropping off riders. The most prominent companies involved in ride hailing are Uber, Lyft and Didi Chuxing.
Carpooling is a similar but subtly different service to car sharing. Again, facilitated by a smartphone app, users can find other people driving to the same location at similar times to themselves and agree to carpool with them. Services such as BlaBlaCar have been running for more than a decade but make up a much smaller proportion of the market compared to ride hailing.
Leaders
Car sharing: Leaders include Avis' Zipcar and the Daimler/BMW co-owned ShareNow – previously Car2go and DriveNow.
Ride hailing: In the west, the two key players are Uber and Lyft. In the east, the clear market leader is Didi Chuxing – an onomatopoeic name evoking a car's horn. Didi claims to facilitate more rides than Uber and Lyft combined, and bought Uber's China operations once it became the market leader.
Carpooling: These services occupy a smaller niche in the market. Leading companies include BlaBlaCar, Via and Scoop. Additionally, some mobility firms offer their own services such as UberPool, Lyft Shared and Waze Carpool.
How shared mobility can respond to COVID-19
Among the many legacies of the COVID-19 pandemic, expectations of hygiene in shared spaces are likely to change in the long run, with consumers much more focused on avoiding unsanitary places. Shared mobility players that can reassure customers they've taken sufficient steps to ensure their health while using their services will probably pull out a quick lead over any rivals that attempt to return to business as normal after the pandemic.
The automotive industry, especially suppliers of interior components and technology, is already investigating methods of cleaning and sanitizing shared spaces in vehicles, and those products are likely to be fast-tracked to production once the virus is contained.
Leading the way in cabin cleanliness is Yanfeng Automotive Interiors. The company opened a test lab in Slovakia in 2017 to investigate material properties, including their resistance to bacteria as the industry moves towards shared mobility. Later in 2019, the company revealed a sanitization device that is fitted to a car's headliner and uses ultraviolet light so kill viruses and bacteria on surfaces around the vehicle, while a similar device in the heating, ventilation and air conditioning (HVAC) system sanitizes the air inside the cabin.
JLR is investigating similar technology to neutralize pathogens in its HVAC systems. Its system uses high voltage to create negatively charged particles (ions) coated in water molecules. These ions deactivate pathogens, forming larger particles which are removed from the air as they travel through a filter. Supplier GHSP has also introduced a product called grenlite demonstrated at CES 2020 that sterilizes interior air and surfaces using ultraviolet light.
In addition to sterilization technologies, suppliers are investigating novel ways to reduce the amount of contact a user has with surfaces in the vehicles, minimizing the chances of ingesting a dangerous pathogen in the first place. Faurecia is keen to highlight how the old mantra of 'more buttons equaling more premium' no longer holds water with the advent of touchscreens. It foresees greater incorporation of gesture and voice-based controls in the future, meaning shared mobility users might not have to touch any surfaces at all.