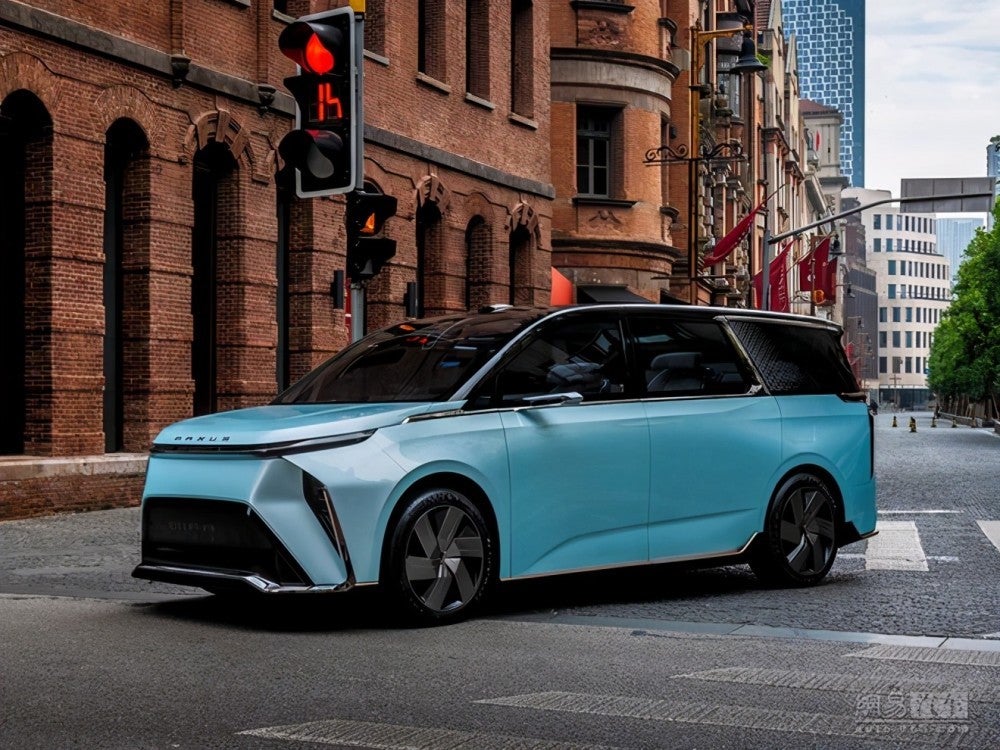 As with MG, Leyland DAF Vehicles was bought by SAIC and subsequently changed in multiple ways to suit not only the preferences of car buyers based in China but in other countries. That hasn't been the case with Roewe and R though, which, like MG, will be discussed more thoroughly in another forthcoming report. This one has Maxus (LDV in some markets) and in particular, its latest and next generation models, as the focus.
MPVs
Of the 20,461 Maxus brand retail sales in China during H1, 10,783 were the G50. The 4,825 mm long MPV offers a choice between two turbocharged petrol engines: 1.3 or 1.5 litres. Meanwhile, the G50 Euniq 5, a hybrid, is complemented by the G50 Euniq 5 Plug-in Hybrid (H1 combined additional retail sales: 1,449).
SAIC is due to release a facelifted G50 range during the first half of 2022 before launching a second generation in 2025.
The second best seller in terms of passenger models is the G20. This larger MPV has been around for one year less than the G10 to which it is related. That means the mid-cycle facelift won't happen until 2023 with the replacement due in 2026/2027.
While a G and two digits would be logical, 'MIFA' (Maxus intelligent flexible architecture), the name of an SAIC vehicle architecture, might instead also be used for one other MPV.
The company exhibited a preview of a future people mover at the Shanghai motor show in April, the concept being called MIFA. Series production is due to commence in November with the first examples due to be with customers in early 2022.
According to SAIC, MIFA the architecture is for front-, rear- and all-wheel drive vehicles. The company also claims it can accommodate unibody and body-on-frame designs.
Pick-ups
The T90 joined SAIC's other Maxus pick-up range in March, initially for the Chinese market only. Should there be exports to countries where the LDV brand is instead used, the same model name will likely apply.
There are two diesel engines as well as battery propulsion. The base engine has dual turbochargers and produces 120 kW (163 PS) and 400 Nm, while the outputs of a more powerful alternative are 160 kW (215 PS) and 500 Nm. Transmissions are six-speed manual, six-speed automatic or eight-speed automatic.
The EV has a single motor with outputs of 130 kW (178 PS) and 310 Nm. CATL supplies the 88.55 kWh battery pack. SAIC says the NEDC cruising range is 535 km.
All T90 variants should have a styling update in 2025. The second generation, which is due in 2028 or 2029, will almost certainly be electric-only.
SUVs
The D90 is SAIC's best selling Maxus brand SUV. The 5.2 m long model was launched in China during the second half of 2017 with petrol-only power. Its LDV equivalent – also called D90 – debuted in relevant LHD and RHD markets later the same year. A diesel engine was added in April 2020, outputs from this 2.0-litre biturbo being 160 kW and 480 Nm.
The Wuxi plant which SAIC inherited when it took over Nanjing Auto is the manufacturing base for many of the Maxus and  LDV brands' models. The D90 uses the same body-on-frame platform as the T60 and T70 pick-ups.
Hydrogen
SAIC unveiled its first fuel cell powered MPV, the Maxus Euniq 7, at an event in Shanghai during September 2020.
Fitted with a 204 horsepower motor and what its maker termed a third-generation fuel cell system, the Maxus G20-based model's range is said to be 605 km with a hydrogen refueling time of three to five minutes. There is also a 13 kWh battery which allows the vehicle to run for short periods without consuming hydrogen.
Chinese market sales are due to commence later this year.
China plans to build over 1,000 hydrogen refilling stations and promote annual sales of one million FCEVs by 2030, according to a plan drawn up by the Ministry of Industry and Information Technology in 2016.
Reports for many other manufacturers' future models are grouped in the OEM product strategy summaries section of Just Auto. That includes Maxus or LDV models not detailed in this report.

Future platform intelligence
More detail on past, current and forthcoming models can be found in PLDB, the future vehicles database which is part of GlobalData's Automotive Intelligence Center.
This is the first of three features examining SAIC Motor's current and future models. A look at what's coming for the Roewe and R brands will be next, followed by MG.