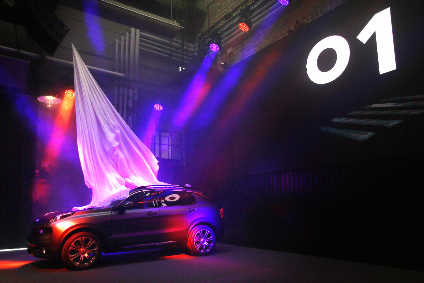 The year 2016 certainly threw up one or two surprises (political developments in the UK and the US) with significant implications for the auto industry. And there were plenty of industrial points of interest for OEMs and suppliers. In short, it was another busy year. Seasoned observer Dave Leggett sifts through the just-auto archive month-by-month and offers a personal take on some of the year's most significant developments and experiences. Part 2 takes in the second half.
Review of the automotive year, 2016 (Part 1) – January-June
July
The month is off to a grim start when news emerges of a Tesla fatality following an accident in the US involving a car in semi-automated 'autopilot' mode. The accident in Florida killed 40-year-old Joshua Brown as a freight truck tractor-trailer made a left turn in front of the Tesla Model S at an intersection. Tesla said that "neither Autopilot nor the driver noticed the white side of the tractor trailer against a brightly lit sky, so the brake was not applied." A Florida Highway Patrol report said the Model S windscreen hit the side of the trailer and the car passed underneath, kept going, eventually leaving the road. Tesla points out that most accidents are caused by human error and that automated drive technology holds out the hope of much lower numbers of accidents, fatalities and injuries on the roads. True, but the accident nevertheless sends shockwaves through an industry that traditionally works on rigorous 'automotive grade' testing ahead of market release, rather than 'over the air' software upgrades to remove bugs, as is the Silicon Valley way. It's a reminder of the different corporate methods and cultures that new entrants can bring to the auto industry – some good, some not so good – and the hard job the regulators will have with driverless vehicles.
There is good news for GM when Q2 results show that its European operations are back in the black for the first time in five years. Alas, sterling's depreciation versus the euro will undo that hard work in results that we see later in the year. The perils of running international businesses…
And still on the subject of Brexit effects, our industry survey shows that confidence since the referendum result and fall of sterling has indeed taken a knock, but is perhaps more resilient than many of us had expected.
How well do you really know your competitors?
Access the most comprehensive Company Profiles on the market, powered by GlobalData. Save hours of research. Gain competitive edge.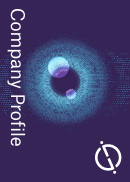 Company Profile – free sample
Thank you!
Your download email will arrive shortly
Not ready to buy yet? Download a free sample
We are confident about the unique quality of our Company Profiles. However, we want you to make the most beneficial decision for your business, so we offer a free sample that you can download by submitting the below form
By GlobalData
August
If you will forgive me for being a little inward looking for a moment, the beginning of August sees an event at just-auto Towers that looks deceptively smooth to the outside world, but actually involves considerable blood, sweat and tears just underneath the surface. Yes folks, a revamped design of just-auto goes live, along with the addition of just-auto-plus, an enhanced version of just-auto that carries more data, more news and adds deep-dive industrial content such as component sector trend forecasts. A huge well done to all concerned – in the development team, especially. How quickly the 'new normal' sets in. I can barely remember what just-auto looked like before this latest new and improved version…
Cyber-security was much talked about in 2016 and will be a hot topic for the foreseeable future, of course. But this year also saw news of a security hack to cars that actually relates to old keyless entry systems. It's an unusual story.
In what is a tough year for VW Group, news emerged in August of a dispute with a supplier that grabbed a few headlines. There are lots of interpretations out on underlying causes of the dispute and one of the main talking points is that VW could be sending a message to its suppliers that it needs to cut costs and is looking to them for support. The spat gets spicy for a while, but eventually a deal is done on monies owed. It's August, so the loss production is probably not a big deal.
Some suppliers do work very closely with their OEM partners, teams embedded in OEM engineering departments. How much do the suppliers know when things go wrong? It's a question that people in the industry are asking re VW's dieselgate and Bosch. The latter rejects the accusations. The arguments will run and run.
Driverless cars are a big theme all year. We don't really know how the future will look, winners and losers, but various trials of new technologies are taking place, including one in Singapore that caught our eye. A planned launch of a widely-available commercial robo-taxi service is planned for Singapore as soon as 2018.
Insanely fast? How about 'ludicrous'? Tesla upgrades its Model S so that it is capable – in appropriately termed 'ludicrous mode' of 0-60mph in just 2.5 seconds. Okay Elon, I think we get it: electric cars can be loaded with sporty performance and are not just about saving the planet. But maybe there's no longer a need to keep pushing that particular envelope.
Road haulage flows between the UK and European continent are disrupted at various points through the year by developments at the French port of Calais where immigrants amass to attempt passage to the UK by whatever means possible. It's a horrible human tragedy over there, but there is some adverse impact on trade, too, logistics managers having to plan for the disruption. One memorable header involves the words 'knives' and 'shredded'.
September
Gestamp announces a major UK investment in a move seen as a post-Brexit vote of confidence in the UK and its automotive sector.
September brings a number of interesting development in the future mobility sphere. Ford starts to put a bit of flesh on the bone with the announcement that it plans to be making 100,000 autonomous vehicles a year by the early 2020s. By 2030, Ford forecasts that autonomous vehicles (AVs) will account for 20% of all vehicle sales. It's going to be expensive to develop all that smart tech. R&D and product engineering will be busy with AVs and also electrification. A common theme among OEMs is working hard on how to find resources – make savings elsewhere, divest, collaborate etc. Ford admits that it will take a hit on its bottom line as a result of the investment drive.
News also seeps out of Silicon Valley that Apple is having a rethink on its auto/transportation plans. Well, it has a powerful brand to lever, so why get involved with reinventing the wheel? It is all very secretive, but the sudden need for fewer engineers perhaps suggests that more manufacturing activity will eventually be contracted out to partners. Would a company such as McLaren be a fit as a technology partner for a brand like Apple? It does do EV tech, no really – here's a very compact example. Watch that space.
The month also brings confirmation that the low-volume operation to assemble SAIC MG car kits on the Longbridge plant site has come to an end. The politics of that particular window-dressing exercise have largely become irrelevant. Times have changed and it's a kind of footnote on a site that was once a major manufacturing centre. For those of us with long memories and more than a passing interest in industrial archaeology, it's still a sad moment.
It's an 'odd year' numerically speaking – 2017. That means Paris for the big European motor show in the autumn (alternates with Frankfurt, which is therefore staged in even number years). We have our handy and concise list of the new model debuts, as per usual. Electrification seems to be a strong show theme this year. That and yet more SUVs/crossovers, naturally.
Away from the new product, Paris also sees the Renault-Nissan Alliance chief Carlos Ghosn set the cat among the pigeons in the UK government as he makes it plain that he wants compensation for the Sunderland plant, should its competitive position be harmed by tariffs in any post-Brexit trade deal. The next generation Qashqai appears to be a major bargaining chip in the assurances he appears to want. The supplier contracts are probably done for that business and my own view is that there is an element of bluff in the implied threat that Qashqai investment could go elsewhere. How will Theresa May respond? She gets a meeting with him arranged very quickly.
October
In fact, the meeting between the UK prime minister and Carlos Ghosn happens just a few weeks after his Paris bombshell. He is offered reassurances for Nissan, though the details of the conversation are not revealed. Afterwards he says that "following our productive meeting, I am confident the government will continue to ensure the UK remains a competitive place to do business. I look forward to continued positive collaboration between Nissan and the UK Government." Theresa May says that the UK government "is committed to creating and supporting the right conditions for the automotive industry to go from strength to strength in the UK, now and into the future."
Later in the month, Nissan duly announces that it will produce the next Qashqai and will also add production of the next X-Trail model at its Sunderland, UK, plant. Nissan says its decision "follows the UK government's commitment to ensure that the Sunderland plant remains competitive". As a result, Nissan will increase its investment in Sunderland, securing and sustaining the jobs of more than 7,000 workers at the plant. It looks like a pretty good bit of business by UK gov. What do you think of the announcement, I ask Theresa May in a press conference at No 10. She smiles broadly and there is a fist pump, leather trousers everywhere as she kicks the air with gusto. The reply is just four words long and screamed out, the eyes have become slightly demented: "Back of the net!" Okay, that didn't really happen.
Suzuki and Toyota announce that they are considering collaborating on research and development. It is early days, but it looks like they see grounds for working together and saving cost. In a statement, the pair said the automotive industry "environment" had been "changing drastically and rapidly in an unprecedented fashion" requiring the usual R&D work on conventional vehicles while adding advanced and future technologies encompassing environment, safety, and IT. "In addition to the R&D that is conducted by individual companies, it is increasingly important to work together with other companies on areas such as infrastructure development, as well as the establishment of new industrial standards," they said.
The deal was announced earlier in the year, but the coming together of Nissan and Mitsubishi Motors (MMC) is completed in October. Nissan chief Carlos Ghosn who is also named as the new chair of MMC – says he is targeting annual synergy benefits of up to 60 billion yen a year. Plans are progressing for procurement savings and platform sharing.
Another premium car brand comes into the world with a compact SUV named '01'. Geely launches a new premium brand called 'Lynk & Co' which boasts European credentials – designed and engineered in Sweden and sharing platform with Volvo Cars. Just one oddity: say 'Lynk & Co' and it does sound a little bit like 'Lincoln co.' Just an odd coincidence, I'm sure.
The month also sees some curious goings-on at Tata Group. All of a sudden, the CEO has gone. Did he go quietly? Not exactly. In fact, he published a long letter of grievance. You don't see that kind of thing very often.
November
Sad news at the beginning of the month when we learn that Martin Leach has died at just 59 years of age. The ex-Ford high flying executive had a lively career and I interviewed him on a number of occasions. He always impressed with his vision, command of facts and petrol-head enthusiasm for the product and for business. He'll be missed.
Geely-owned Volvo Cars announces that it has a new manufacturing strategy for China in which production capacity will be increased and China will be developed into a global manufacturing and export hub. The move to consolidate the brand's global manufacturing footprint to make it more efficient means that some of Volvo's European manufacturing output will be shifted to lower-cost China (S90, for example).
I guess November 2016 will chiefly be remembered for the election of Donald Trump as the next president of the USA. Are there auto industry implications? You betcha. My guess is that we'll be talking about Mr Trump quite a bit in 2017.
Do you know about 'Industrie 4.0'? It is a trending "buzz terminology" in the manufacturing sector – with BMW and Daimler among many prominent proponents – and we interview a German expert on the subject for views on automotive industry impacts. Personally, I am just pleased to have a new question that I can randomly introduce to conversations so that I appear smarter than I really am. Seriously though, the interview is well worth a look for the manufacturing implications.
I note that some engineers are now talking about holographic displays in the cars. It is something that could follow on from gesture control applications. When it comes to the human-machine-interface (HMI), my main gripe is that I want to turn a simple knob for the volume control on the radio. Please, just an old-fashioned knob.
One of the strangest stories of the year emerges in November in China when one of the bosses at the local Daimler operation appears to have a Michael Douglas in 'Falling Down' type of complete meltdown moment. Daimler is immediately into damage limitation with its PR and the manager concerned was relieved of his duties.
It probably wasn't the best of years for Samsung Electronics, what with its cell phones that can catch fire. However, it has also announced an audacious US$8bn planned purchase of Harman.
An electric Maserati is one of the most instantly agreeable vehicle concepts for me. If it looks like the Alfieri, all the better. In November it was a nice news exclusive for us.
Still on electrification, VW says it is considering its own battery factory – another indication of substance in the strategy to seriously invest in electric cars and the technology. And JLR says it plans to make future electric vehicles in the UK.
The carmaker said that Chief executive Ralf Speth told an industry meeting this week that JLR wants to build EVs "in the West Midlands, in the home of our design and engineering".
December
It looks like we'll see diesel share of the European light vehicle market dip below 50% this year. The decline is partly being driven by segment shifts and the availability of small gasoline engines in hugely popular small crossovers; also, hybrids – another growth segment – tend to come with gasoline engines rather than diesel. It looks like a trend that will become established, especially as concerns over the health effects of very small particulates and noxious emissions mount – especially in cities. Politicians are grabbing hold of that now and December brings a pronouncement from the mayors of four big global cities that they want to be rid of diesels by 2025. That would be difficult to do, but auto industry cages are a bit rattled.
There have been some intriguing developments in the marketing area at Ford. Ford gave Paris a miss this year, but held a 'Go Further' event in Cologne to show off the new Fiesta. It wasn't exactly an intimate affair. There were 2,500 people present in a hanger, a mix of media and dealers from all over Europe. Interesting approach and one that it must have been concluded gets a bigger bang for the buck. The main takeaways on the new car are that it is on a modified architecture that the current one sits on and that it has been loaded with ADAS features. It also looks a bit like the current one (think Golf 4 versus Golf 3…very similar shape, and yet quite different when you see them side by side). Production looks slated for a bit later than we thought. Maybe that's a result of the relatively complex ADAS systems the car comes with.
The position of Lancia within FCA has been a curious one for some time now. We posed the question: Why is FCA killing a premium brand which outsells Audi? It's looking like a very tricky question for FCA. We have also dug out some numbers that are surprising to say the least. I am guessing that the article was well digested in Ingolstadt and Wolfsburg, as well as Auburn Hills and Torino.
If you want presence on the road, how about a Rolls-Royce badged super-luxury SUV? The Cullinan picture piece that we ran earlier this month attracted a lot of views. The codename, 'Cullinan' is the same as the world's largest discovered diamond. There, now you know.
And finally…
I would like to take this opportunity – on behalf of the whole just-auto team – to wish all readers a happy and peaceful new year. Here's to 2017!