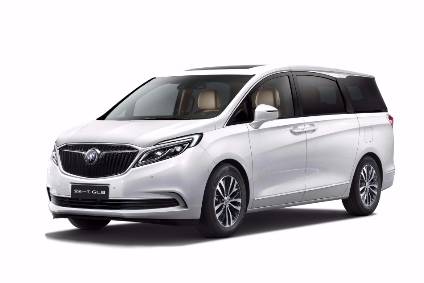 Continuing just-auto/QUBE's series of research snapshots, this one takes a closer look at some trends in the application of water-repellent coatings, polycarbonate and solar control glazing.
Polycarbonate glazing
Compared to the shape limitations of glass, plastic (polycarbonate) glazing is highly versatile. It is also lighter by as much as 50 percent and has high impact resistance. Suppliers claim that a total weight reduction of more than 20kg is possible when replacing all glass windows (except the windshield) for a standard minivan.
The lighter weight of PC glazing is not the only benefit, however. Automakers can now consider 3D-shaped windows using PC along with innovative designs, locations and new opening and closing mechanisms.
Earlier this year, SAIC General Motors launched in China its new-generation Buick GL8 and GL8 Avenir multi-purpose vehicles (MPVs) incorporating the world's largest PC rear quarter window, molded from SABIC's LEXAN resin.
"LEXAN glazing meets all requirements for this window," Scott Fallon, SABIC's Automotive business leader told just-auto. "On weight, the resin's low density enables significant savings, up to 40 percent lighter than a comparable part made from conventional glass. On design, glazing molded from LEXAN resin allows for a styling that cannot be achieved using conventional glass. On durability, LEXAN glazing delivers greater impact resistance than glass and along with an appropriate coating meets the OEM's requirements for weatherability and scratch performance. And finally, the use of LEXAN resin with CYCOLOY resin, a PC/acrylonitrile-butadiene-styrene (ABS) blend, in a two-shot injection-compression molding process, makes it possible to meet the tight dimensional tolerance requirements of this large rear quarter window."
Fallon added: "Also important to Buick is the styling elements not possible in glass, which contributed to the more innovative exterior of this new model versus its predecessor. The styling advantage is of great interest to Chinese OEMs, in particular. They are eager to differentiate their vehicles and LEXAN glazing can help them do that."
Solar control glazing
Solar control glazing uses a coating that allows it to reduce the transmission of solar heat from the sun yet still permit the optimal light transmission into the car. This type of glazing can reduce by over 25 percent the heat penetration in cars exposed to solar radiation, thus reducing the need for the use of the air-conditioning system. Dark-tinted rear side car windows and switchable glazing also have solar control properties which can reduce the amount of solar heat entering the cabin.
The two most common types of solar control glass technology are solar absorbing glass and infrared reflective glass.
Solar absorbing glass is made by the addition of materials such as iron into the molten glass before the glass is shaped into a window. An emerging trend is to have glass coatings which are surface durable, eliminating the need to be embedded in laminates to enable solar control. These can be used on tempered monolithic glass as well as windshields.
For some time, glazing manufacturers have reported a shift to metallic coatings in solar glass as Mukesh Rustagi, Director, Strategic Product Management at Pittsburgh Glass Works, told just-auto: "We certainly see the trend towards metallic coatings [as] continuing, primarily because they provide a far superior performance from a solar load perspective."
Pete Dishart, Director, New Product Development, Pittsburgh Glass Works, added: "Metallic coatings are better performing and there has also been some advancements with the metallic coating technologies, in particular the shift to additional silver layers to improve solar control performance."
Silver is the functional infrared reflective layer in the coatings typically. Although glass manufacturers see triple layers, it is still a niche market application as Rob Vandal, Sr Dir R&D, Guardian Industries Corp, told just-auto: "In addition to solar control, an advantage of metallic coatings is its electrical conductivity; they can be connected and powered as a heater so become an invisible defroster. While that has been done for some time with the double silver coatings, because of their higher resistivity you needed to have a higher than the usual 12-14 volts from the vehicle, so there was a step up power supply in those vehicles. This has been employed for years by the likes of Audi and Bentley. With the triple layer, however, the resistance reduces. While not perfect for every windshield, it is possible to achieve a reasonable level of invisible defrosting performance at 14 volts. So that's become a niche for the triple silver."
Water-repelling glass
There have been a number of technologies developed over the years that attempt to repel water from glass. These include hydrophobic coatings that aim to minimise water's contact with a treated surface. Acting like water repellents, hydrophobics cause rain and other accumulated moisture to bead. Aided by airflow resulting from wind and the aerodynamics of a vehicle in motion, beads of water are readily shed from a hydrophobically treated surface.
Cars with hydrophobic coating on the front doors include the Land Rover Range Rover, Kia Cadenza and Hyundai Equus. The sloping rear window of the Jaguar I-Pace concept that debuted at the Geneva motor show earlier this month incorporated a hydrophobic glass coating thereby eliminating the need for a wiper.
Meanwhile, utrasound technology being developed by the McLaren Group may even result in the elimination of windshield wipers. The F1 racing car constructor says it is adapting technology pioneered for fighter jets as an alternative to the traditional windshield wiper. The high-frequency sound waves envelop the windshield like a force field and repel (or vibrate) water and insects.
While such high-tech wizardry may grace the likes of a McLaren windshield, it will take longer for it to appear on the likes of Ford and Toyota cars. Above all, legislation needs to be in place to allow for the elimination of the front wipers.
Looking further ahead, a research team at the US Department of Energy's Brookhaven National Laboratory (BNL) has discovered some insect bodies have evolved the abilities to repel water and oil, adhere to different surfaces, and eliminate light reflections. Scientists have been studying the physical mechanisms underlying these remarkable properties found in nature and mimicking them to design materials for use in everyday life.
Now, working with colleagues in France – from ESPCI Paris Tech, École Polytechnique, and the Thales Group – scientists at the BNL have further shown that the optimised nanotextures have excellent anti-fogging abilities. More specifically, their research provides a fundamental understanding that may inform new designs for condensing coils of steam turbine power generators, car and aircraft windshields, and other materials prone to fogging.