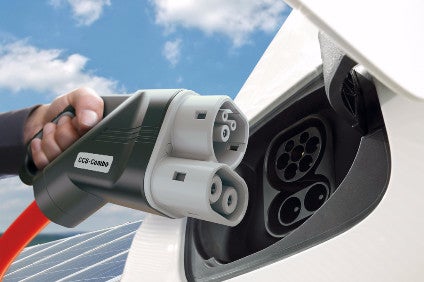 Forget range anxiety. Electric vehicles (EVs) that can travel for more than 100 miles on a single charge are commonplace. A growing concern nowadays is charge point anxiety; will you be able to find an unoccupied, functional charger at your destination that is quick and easy to use? Continuing just-auto/AIC's series of research snapshots, Matthew Beecham assesses why the tide is changing and steps being taken to lift the mood on EV charging.
Plenty of choice
While range anxiety – fear of running out of charge before reaching your destination – has been uppermost in some potential electric car buyers' minds in the past, concerns are diminishing as more and more EVs emerge on the market with more than reasonable ranges on offer.
A typical EV today covers between 100 and 200 miles on a single charge and even longer on some models. For example, the Tesla Model 3 Long Range has a 75kWh battery enabling a 'real-world' driving range of around 348 miles per charge, depending on your driving style and journey patterns. The Kia e-Niro can travel 282 miles on a single charge while the Hyundai Kona Electric has a 64kWh battery, offers up to 278 miles (WLTP) on a single charge. And the Nissan Leaf's larger 40kWh battery has an official range of up to 168 miles on a single charge.
Range calculations require a rethink
Engineering and testing consultancy Horiba MIRA believes that EV sales could be boosted by changing the calculation of electric car ranges. The company is calling for an urgent overhaul of how range is calculated on EVs with more realistic figures being the aim to tackle range anxiety. The company has released a report that argues that the current testing and evaluation methods for determining the range of an EV are "inadequate" and that other factors like temperature, driving style and journey type can all have a dramatic effect on range and should therefore also be considered.
How well do you really know your competitors?
Access the most comprehensive Company Profiles on the market, powered by GlobalData. Save hours of research. Gain competitive edge.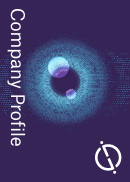 Company Profile – free sample
Thank you!
Your download email will arrive shortly
Not ready to buy yet? Download a free sample
We are confident about the unique quality of our Company Profiles. However, we want you to make the most beneficial decision for your business, so we offer a free sample that you can download by submitting the below form
By GlobalData
"At present, the use of insufficient range data in real world conditions is playing a part in fuelling range anxiety, putting many motorists off making the switch to EVs," said Ben Gale, Global Solution Leader at Horiba MIRA. "Globally, vehicles are tested at just one temperature – one that is considered the 'optimum' for vehicle comfort and Lithium Ion batteries – but when you add in air conditioning or heating requirements, additional battery power is required; depleting the published range of an EV at an alarming rate." He added that reviewing this testing method would help address these disparities, and provide consumers with more certainty – thus helping reduce range anxiety.
Ford Mustang's solution
In addressing EV driver concerns regarding range, the Ford Mustang Mach-E comes equipped with a feature to help more accurately predict the amount of range drivers have remaining. Its Intelligent Range feature can accurately estimate how much remaining range the all-electric SUV has, helping reduce anxiety about when and where customers can recharge.
"Electric vehicle customers need to be able to trust their range estimates," said Darren Palmer, Ford global director, battery electric vehicles. "People want to be confident they're going to make it where they need to go, whether they're on a road trip or coming home from work. Our new Intelligent Range feature helps ensure Mustang Mach-E owners around the globe know where they stand ahead of time, freeing them up to enjoy the ride."
Intelligent Range will calculate range based on past driver behaviour and forecasted weather conditions – taking advantage of the cloud to predict how much energy will be used in future driving. The vehicle battery system reports the amount of available energy, while the powertrain module tracks the amount of energy being used. Warmer or colder weather can impact range, so Intelligent Range takes that into consideration too, updating estimated range along the way.
A question of perception
According to a survey by US-based AAA, prior to owning an EV, a majority of owners (91%) said that they had at least one concern – things like insufficient range, implications for long-distance travel and finding a place to charge. Post purchase, many of these worries disappeared. AAA believes that if consumers have a better understanding of the real cost and experience of owning an EV, then the gap between expressed interest and adoption will begin to close.
"Although 40 million Americans have shown interest in buying electric for their next car, actual adoption is happening at a much slower rate," said Greg Brannon, AAA's director of Automotive Engineering and Industry Relations. "AAA wanted to understand what kind of impact the experience of owning an electric vehicle has on perception of these cars and maybe more importantly, if given the chance would consumers choose to go green again."
Perhaps the most surprising result of the survey was the impact ownership has on commonly-held fears about EVs, particularly those that have deterred consumers from making the leap to green. Previous AAA research had found that the top two reasons why Americans shy away from EVs are not enough places to charge (58%) and the fear that they will run out of charge while driving (57%). Almost all owners surveyed (95%) report never having run out of charge while driving and on average, they do 75% of their charging at home. Likely as a result, those who were originally concerned about insufficient range said they became less or no longer concerned post-purchase (77%).
"Range anxiety has been synonymous with electric vehicles from the beginning," said Brannon. "Hearing first hand from owners that this is no longer a worry may change the mind of those who have otherwise been sceptical to the idea of owning an electric vehicle."
Steps to make charging EVs easier
While range anxiety is fading away, EV driver concerns about the charging point process are looming. Concerns range from the time it takes to recharge to the payment system itself. There are, thankfully, plenty of initiatives underway to address this area.
Fast charging (DC charging) points can certainly help ease things. For its part, Delta recently launched its next-generation 200kW Ultra Fast Charger in the Europe, Middle East & Africa (EMEA) region. Delta claims that its UFC200 can add 100km driving range with eight minutes of charging. And Fastned recently opened its 100th fast charging station in Rotterdam, The Netherlands. It is also Fastned's first charging station in Rotterdam, where hundreds of electric cars can be charged each day at speeds of up to 300kW. At the stations, electric drivers can add up to 200km range in 15 minutes.
Another step in the right direction has come from a group of nine EV charger operators who have signed a letter of intent to open their networks through a roaming partnership. The roaming networks use the Open Charge Point Interface, an open-source protocol used widely in Europe. It means drivers can pay for their charging session with one single subscription via their app or token and all payments of the provider will be collected on one bill.
The nine members are Allego, EVBox, NewMotion, Chargemap, ChargePoint, Charge4Europe, Engenie, Franklin Energy and Travelcard. Christopher Burghardt, managing director, Europe at ChargePoint, said: "This agreement is a significant step in the expansion of access to public charging, improving the driver experience, and helping to make the switch to e-mobility more seamless for UK drivers. Roaming agreements not only allow us to expand our global footprint, it is also another example of how collaboration across the industry is key to a greener, more sustainable electric future."
Another positive move in terms of ease of use is wireless EV charging that allows transfer of energy from a source placed on or under the ground to a vehicle equipped with an energy capture device. Charging occurs automatically when the vehicle is parked, with no physical contact between the vehicle and the charging source. Trials of induction pads are taking place on residential streets, car parks and taxi ranks across Greater London, the Midlands and Scotland. As the pandemic rages on, this latest contactless move is welcome.