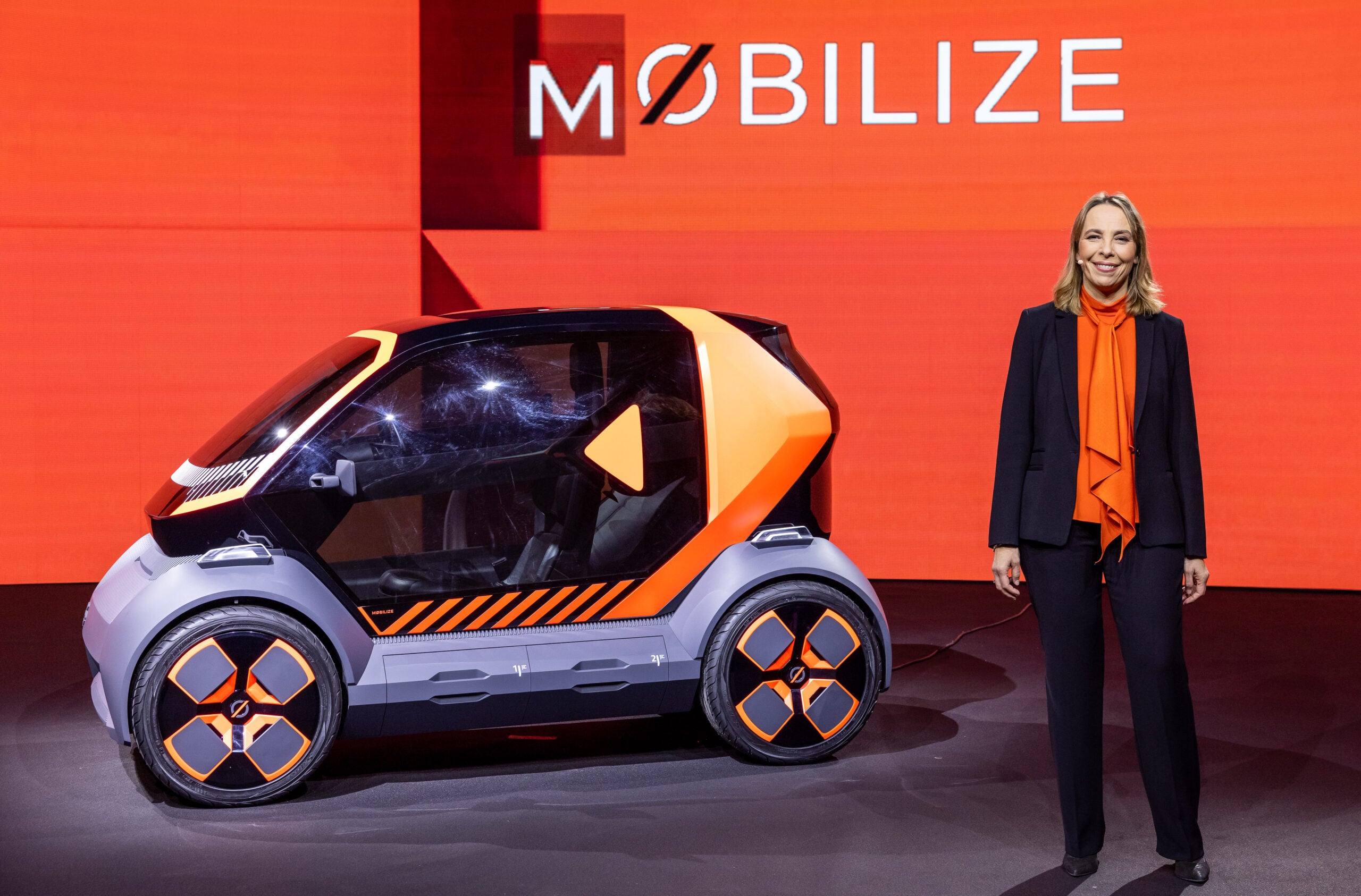 Multiple reports suggest Renault is preparing to split its EV and shared mobility business from its combustion-engine business. Analysts have confirmed that the French automaker was considering the split, after it hinted in February that such a move was on the cards.
The move comes as Renault faces significant disruption as a result of the Russian invasion of Ukraine, which the automaker is comparatively more exposed to than other European OEMs. On 23 March, Renault confirmed that all its activities in Russia would be suspended as a result of the conflict. Renault is a key stakeholder in AvtoVAZ and has stated that it is "assessing the available options" in regard to the OEM and its 45,000 employees.
Opting to split its auto business into EV and ICE components will, in theory, allow each to focus more closely on its strengths and develop its market position. Several routes to separation are available to Renault – it could opt to list its EV business publicly via an IPO, allowing it access to frothy investor markets keen for EV stocks that could become 'the next Tesla'. Alternatively, Renault could maintain full ownership over its EV business and sell off the ICE business into a joint venture with another party.
If Renault goes ahead with the plan, it will be an extension of its so-called 'Renaulution' business strategy announced at the start of 2021 by CEO Luca de Meo. The Renaulution plan stresses a renewed focus on value rather than volume, with the automaker looking to 'rightsize' its production footprint and increase profits for each vehicle it makes. The plan also marked out a reduction in ICE investment – moving from eight different ICE powertrains to four, for example – and an increased focus on electrification through premium offerings via Renault and Alpine, and budget EVs such as the Dacia Spring Electric.
Notably, reports indicate that Renault's Mobilize division would likely be bundled with its EV business in the proposed split. Mobilize is the unit responsible for Renault's "mobility, energy and data-related services to other brands and partners", and has already shown off the EZ-1 electric city car prototype optimized for carsharing. This pairing is fitting considering that the kinds of shared mobility and on-demand logistics services Mobilize plans to offer will undoubtedly be facilitated by EVs.
Renault is likely to have taken the decision to split with one eye on its competition. In February, for example, Ford announced a wide-reaching business plan that would see its electrified assets separated out under Ford Model e, while its combustion engine operations would be split off into a separate entity called Ford Blue. Again, the logic driving that decision was to allow each to focus on its respective strengths as the light vehicle market begins to transition away from ICE power to battery electric powertrains.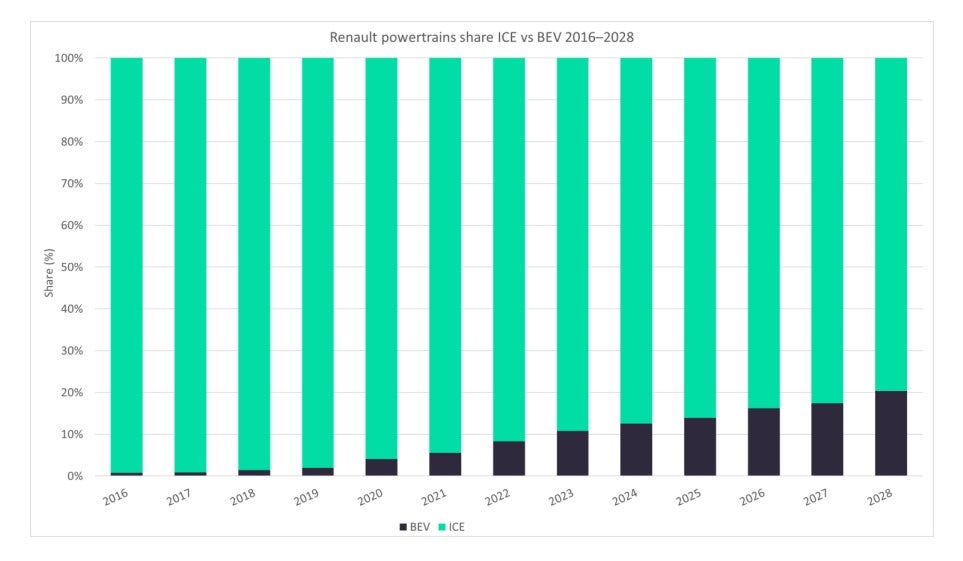 This article was first published on GlobalData's dedicated research platform, the Automotive Intelligence Center