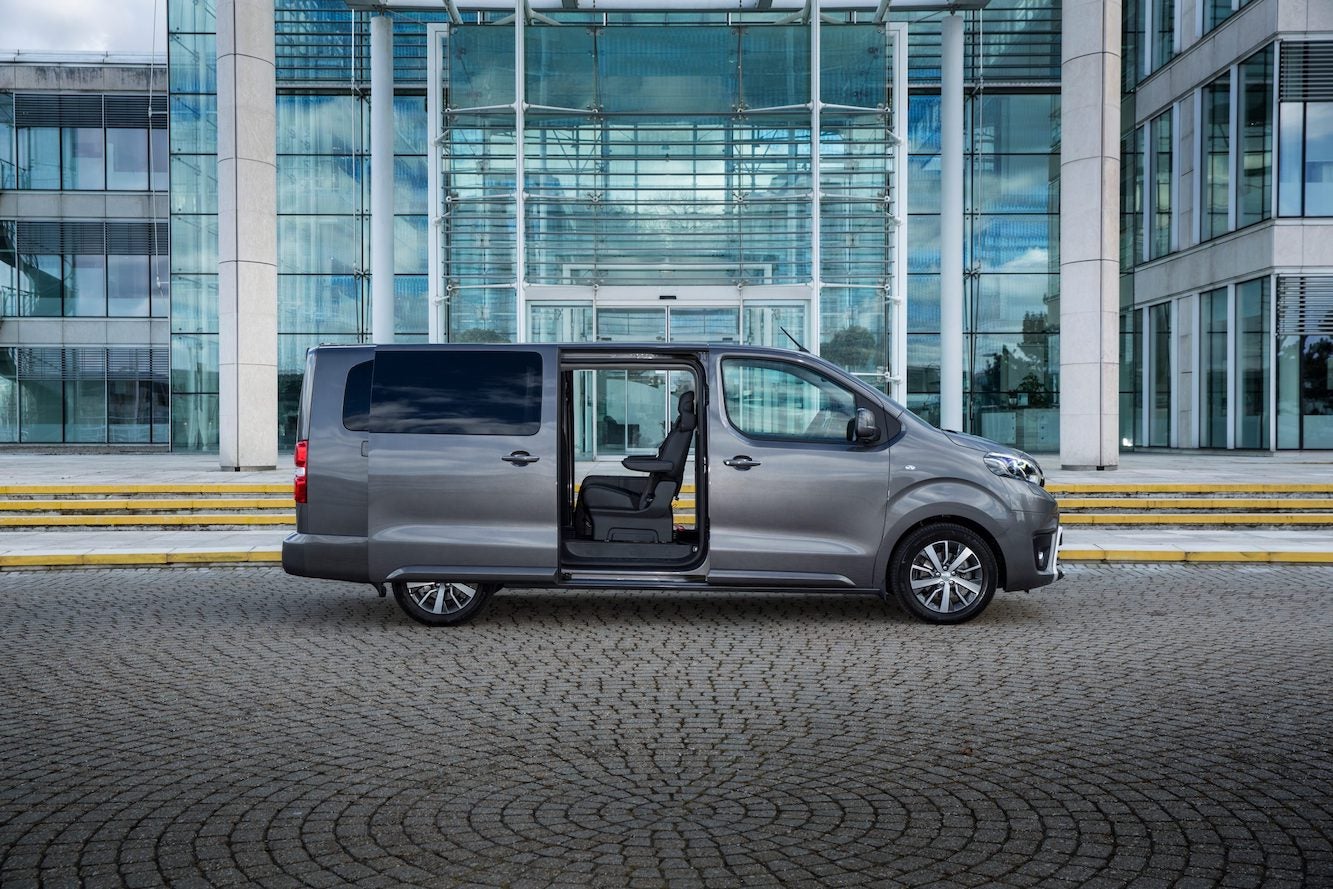 How to describe Toyota Motor Corporation in one word? Would it be canny, cautious or clever? Any of the three would do, for this giant company has based much of its success on quiet expansion and a dedication to kaizen.
Even when TMC speaks about volume, it's more in the context of production numbers rather than raw sales ambitions. Here, I'm thinking of the constant flow of "we apologise yet again to our valued customers and suppliers" press releases out of Japan during recent months.
These types of statements are accompanied by revised forecasts for the next month and notes on which domestic plants are either having their line-speed slowed or idled due to Covid or other supply chain issues.
Toyota hates waste, inefficiency or any form of poor quality probably even more than any other OEM. So when the company enters a JV, its expected standards are priority number one.
Is the Proace really a Toyota?
Handing over production responsibility for high volume models to a competitor is unheard of, yet certain niche vehicles are sometimes excluded from this way of doing things. Or, they might be made by a Group company. Think the Supra (BMW/Magna Steyr); GR86 (Subaru); Pixis mini-cars, Raize SUV plus multiple others in Asia (Daihatsu); and quite a few LCVs in the European region.
Originally sourced from Groupe PSA, one of Toyota Motor Europe's more popular van and MPV models is of course now produced by Stellantis. This, the Proace and its Verso passenger line, are front-wheel drive and powered by non-Toyota diesel engines.
Somehow I had never driven a Proace Verso, even though the model has been around since 2016 and will be for some time yet. There was an update earlier in 2022 but the basics were not changed.
Two lengths and three engine choices
TME offers the Verso in two body lengths – medium or long (standard was discontinued a year ago) – and in three model grades. These, which are called Shuttle, Family and VIP, can be ordered with up to nine seats and a choice of power and torque outputs. Both manual and automatic gearboxes are available too.
The engine choices are either an 88 kW 8-valve 1.5 linked to a six-speed manual transmission, a 110 kW 16v 2.0-litre alternative or else a 130 kW version of the same 2.0-litre. All are diesels and the most powerful one has a standard eight-speed automatic gearbox. Toyota calls them respectively 120, 150 and 180, which is the rounded-up output in PS.
Lots of seats and a big boot to boot
Looking at lengths, the Medium body is just 41 mm shy of five metres and the Long stretches this to 5,309 mm. Both have a 3,275 mm wheelbase, the lengthier body having the extra metal and glass as rear overhang. So as well as room for nine people, there's also a 1,500-litre boot versus just 608 for the base Medium variant.
One of the really nice things about this being a model that's now more than six years old is what that means for the dashboard. Instruments are of the non-digital variety, there's lots of lovely buttons to push and dials to twizzle, including one for the auto gearbox selector.
The press tester was equipped with a chunky steering wheel, shifting paddles, leather upholstery, quite a bit of soft plastic where you would want it and overall, just a great feel to its whole interior. As with many rivals, cupholders are up high on the dashboard itself but you soon get used to that.
Quiet for a van-based diesel model
Toyota also specifies thicker glass for the Verso as opposed to the Proace van so road noise is well subdued. The same can't be said of body roll although any owner needs to remember that this a van-based MPV and that there is much glass and steel above the waistline.
The exterior mirrors are big and so are all the places inside the doors where you can stash your stuff. Even the length isn't too much of a nuisance in Britain's notoriously narrow and short parking spaces due to the side doors being sliders. Passengers will be equally happy with all the storage boxes, USB sockets, swivelling seats and head room.
Where is the Proace Verso built?
The Toyota's brothers are the Citroën SpaceTourer (and Jumpy/Dispatch van), Peugeot Traveller (plus Expert), Opel Zafira Life and Vauxhall Vivaro Life. Each is manufactured at the SEVEL nord plant in the French town of Lieu-Saint-Amand/Hordain. Coincidentally, that's close to the Japanese company's own Onnaing (Valenciennes) car factory which builds the Yaris.
Platform
The Peugeot and Citroën vans plus their MPV derivatives were the first vehicles for a modified version of PSA's EMP2 architecture. This has the front part of that platform with the rest developed especially for the SpaceTourer, Proace and Traveller, along with the more recently launched (2019) Opel and Vauxhall.
A word on the Zafira Life and Vivaro life as this stuff can get confusing. Prior to Opel and Vauxhall becoming part of PSA, GM Europe had been in an LCVs JV with Groupe Renault. That meant the previous generation vans and MPVs – they had a short life cycle – were twinned with the Renault Trafic.
Why no hybrid?
You'd think that this being a European Toyota that there would be a petrol-electric powertrain rather than diesel engines. Instead, TME, along with Stellantis, offers an EV.
The battery-powered Proace Verso Electric was announced in November 2020. Deliveries commenced four months later. Its counterparts are the Peugeot e-Traveller, Citroën ë-SpaceTourer, Opel Zafira-e Life and Vivaro-e Life. Naturally, there are LCV versions too.
Summary
The Toyota Proace Verso may not be the newest kid on the block but it's a competitive offering with a lot to recommend it.
Pricing ranges from GBP41,945-55,420.