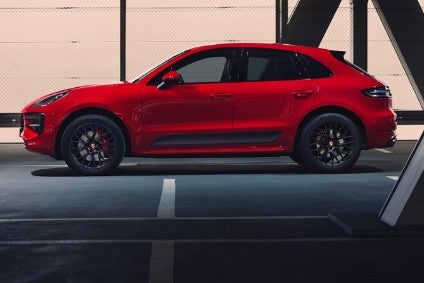 Selling more than a quarter of a million vehicles a year, each of which must surely have high margins, makes Porsche the envy of the automotive industry. In 2019, deliveries were up by 10 per cent, reaching 280,800, of which 92,055 were the Cayenne and 94,944 the Macan. With its plug-in hybrid models especially in demand and orders for the Taycan reportedly strong, the electric era seems to hold much promise too.
SUVs
The second generation Macan is said to be two years away. As is the case with the current model, it will manufactured at the Leipzig plant in eastern Germany. Instead of petrol engines, the next model will be fully electric, Porsche announced in February 2019. The architecture should be Porsche and Audi's co-developed PPE (Premium Platform Electric). This is the not whole story though.
Insiders have dropped hints that the original Macan will be facelifted and made to look like the electric successor and kept in production for a few years. That will be vital for countries where electric vehicles are not yet in demand. As for the Macan 2, it should be facelifted in 2026 and remain in production until 2029/2030.
The third generation Cayenne has been in production for two years this month so its mid-cycle styling changes are still 18-24 months away. As with the Audi Q7, Volkswagen Touareg, Bentley Bentayga and Lamborghini Urus, this 4.9m long SUV uses the Volkswagen Group's MLB Evo platform. The fourth generation model should be available in fully electrified from, the company's CFO told the media at an event in Germany in October 2018.
Two months after Porsche began building the Cayenne it added the Cayenne E-Hybrid. This PHEV is powered by the combination of a 250kW (340hp) 3.0-litre petrol V6 and a 100kW (136hp) motor. System power is quoted as 340kW (462hp) with 700Nm of torque. Maximum range on electricity alone is up to 43km. The company stopped selling this variant for a time but an updated version was announced in August 2019. The main change was the addition of a particulate filter.
The Cayenne Turbo S E-Hybrid was also announced in August 2019. This has total power of 680PS (500kW) from the combination of a 4.0-litre twin turbo V8 (550PS/404kW with 770Nm) and an electric motor (136PS/100kW and 400Nm) integrated into the eight-speed Tiptronic S transmission. Maximum system torque is 900Nm. The range on electricity is claimed to be up to 40km. The battery is the same 14.1kWh pack as that which powers the Cayenne E-Hybrid.
As the large SUV segment has split into sub-segments, so Porsche has followed others into these. The result is the Cayenne Coupé. A 4,939mm long model, it is targetted at buyers who would also be looking at the Mercedes-Benz GLE Coupe, Audi Q8 and BMW X6. The world debut took place at Auto Shanghai in April last year, and it has also been in production at Porsche's Leipzig plant since that month.
The first two variants were the Cayenne Coupé and the Cayenne Turbo Coupé. Both come with a panoramic fixed glass roof as standard. Rear passengers sit 30 millimetres lower than in the Cayenne, while the boot capacity is 625 litres and rises to 1,540 litres when the rear seats are folded down (Cayenne Turbo Coupé: 600 to 1,510 litres).
The Cayenne E-Hybrid Coupé and Turbo S E-Hybrid Coupé have identical powertrains to their Cayenne counterparts. All these vehicles are due to be facelifted in two years' time and replaced in early 2026. Porsche may decide to make the second generation electric-only.
Officially pronounced 'Tie-KHAN', Porsche's first series production electric car is a 4,963mm long sedan which looks as though it is a hatchback. It uses a special architecture called J1. The Taycan has been in production since September 2019 although there was a very slow ramp-up. The KBA's registrations data showed 34 Taycans were registered in Germany in 2019, all of them in December. In January, there were 167 registrations.
The Turbo and Turbo S were the initial variants. The first of the pair has all-wheel drive, front and rear motors, a two-speed transmission, a WLTP range of 450km and will reach 100km/h in 3.2 seconds. The combined outputs of the motors is 500kW (680PS) and the top speed is 260km/h. As for the Turbo S, it too has dual motors, AWD and a two-speed transmission. The WLTP range is 412km, 0-100km/h takes 2.8 seconds and top speed is the same as that for the Turbo. Power and torque are 560kW (761PS) and 1,050Nm.
Two versions of the less expensive 4S have also been announced. With a 79.2kWh single deck Performance battery, power is 'up to' 390kW (530PS) and the maximum range is stated as 407km. With the alternative, a 93.4kWh two-deck Performance battery Plus, power rises to 420kW (571PS) and range to 463km.
The motors are supplied by Magneti Marelli and the battery pack is assembled by Draexlmaier Group. It is composed of LG Chem cell pouches.
A life cycle which lasts until 2026 or even 2027 is anticipated. A facelift should take place in 2023.
The Taycan Cross Turismo will be the company's second fully electric model. It will join the line-up by the end of 2020, Porsche told the media last September.
Unlike Porsche's first electric vehicle, which is based on the firm's J1 architecture, the crossover will use PPE. Expect a 7-8 year life cycle, which means a facelift in 2024.
Cars
The replacements for the 718 Boxster and 718 Cayman will use a version of the 992 Porsche 911's architecture. Despite the ages of the current models, the successors are not due in showrooms until 2021. As well as cars powered by updates of today's four- and six-cylinder engines, there should also be hybrid and plug-in hybrid variants. An EV is also possible although it wouldn't arrive until after 2022 and might instead use the PPE architecture.
The eighth generation 911 – type 992 – was a world debut at the Los Angeles auto show in November 2018. The Zuffenhausen plant began production during the same month, the first versions being the Carrera S and Carrera 4S. The Cabriolet body style was then announced to the media in January 2019 ahead of its world premiere at the Geneva motor show. The first open-top cars were the Carrera S Cabiolet and Carrera 4S Cabriolet. Their 3.0-litre engine has the same outputs as in the coupe: 283kW (385PS) and 450Nm.
Although Porsche says there won't be a fully electric 992, there had been plans for a plug-in hybrid powertrain in the Carrera 4. This variant's front axle would have been driven by an electric motor but the development programme was stopped, the company giving the reason as excessive weight due not only to the motor but a battery too. The story doesn't end there however.
Speaking at the LA auto show in November 2017, Porsche CEO Oliver Blume said that work on a PHEV 911 had been restarted, although such a car would not appear until the 992 series car is half-way through its lifecycle. That should mean the second half of 2022. The change is said to be due to the use of a lighter battery pack. Since then, some insiders say that the company is developing mild hybrid engines as well as a PHEV. The 911's ZF eight-speed dual clutch gearbox is said to be able to cope with torque outputs over 800Nm. One of the obvious packaging issues will be where engineers position the battery of the PHEV. It will inevitably be at the front of the car which likely means a smaller boot and a fuel tank with less capacity.
There will be many more derivatives to come but so far, the 992 series range consists of:
Carrera Coupé, 283kW (385PS) and 450Nm 2,981cc biturbo flat six, ZF eight-speed PDK dual clutch transmission
Carrera Cabriolet, 283kW (385PS) and 450Nm 2,981cc biturbo flat six, ZF eight-speed PDK
Carrera 4 Coupé, 283kW (385PS) and 440Nm 2,981cc biturbo flat six, ZF eight-speed PDK
Carrera 4 Cabriolet, 283kW (385PS) and 440Nm 2,981cc biturbo flat six, ZF eight-speed PDK
Carrera S Coupé, 331kW (450PS) and 530Nm 2,981cc biturbo flat six, ZF eight-speed PDK
Carrera S Cabriolet, 331kW (450PS) and 530Nm 2,981cc biturbo flat six, ZF eight-speed PDK
Carrera 4S Coupé, 331kW (450PS) and 530Nm 2,981cc biturbo flat six, ZF eight-speed PDK
Carrrera 4S Cabriolet, 331kW (450PS) and 530Nm 2,981cc biturbo flat six, ZF eight-speed PDK
The Turbo and Turbo S are due out later this year, each likely to be revealed soon. Their outputs are expected to be 500-plus PS and 600-plus PS. At least one of them should be revealed at the Geneva motor show.
It is still too early to say how Porsche intends to replace the 992 but the company is said to be open to the idea of it being a fully electric car or at least available in that form. The ninth generation model should be on sale in 2026, while the 992 is due to be facelifted around three years before then.
Launched in the fourth quarter 2016, the Panamera is now 6-9 months away from being facelifted. Unlike the company's SUVs, Porsche's largest model is available in two lengths with extended wheelbase cars called Executive.
As well as being the first model for MSB, a Porsche-developed Volkswagen Group RWD/AWD architecture, the hatchback brought with it a fresh diesel V8, although this was discontinued in 2018 in line with Porsche's change of heart over diesels: it has axed all such engines from its model lines.
The Panamera Sport Turismo, a 5,049mm long shooting brake, was a world premiere at the Geneva motor show in March 2017 and in dealerships from the fourth quarter of that year.
PO620, which was the Panamera's development code, is fully manufactured by Porsche at its Leipzig plant: the first generation car had its bodies welded and painted at the Volkswagen van plant in Hanover.
The next generation Panamera will be available in fully electrified from, the company's CFO told the media at an event in Germany in October 2018. That model is expected to arrive in 2024.
'SPE' was the short code for a future platform which the Volkswagen Group had reportedly asked Porsche to develop. The architecture was likely also to be used by Lamborghini and Audi for electric supercars. Planning for SPE was reportedly stopped in 2019 as part of a cost-cutting programme. The future of the proposed Porsche electric supercar is therefore said to be up in the air.
Reports for many other manufacturers' future models are grouped in the OEM product strategy summaries section of just-auto.com.
Future product program intelligence
More detail on past, current and forthcoming models can be found in PLDB. That includes models which were not discussed in the above report.
This was the seventh of eight features in a series examining the current and future models of Volkswagen AG's passenger vehicle brands. The first one looked at Volkswagen's global cars range, including future EVs, while the second examined VW brand SUVs, crossovers and pick-ups. After this came Audi cars, including electric ones, then a look at that brand's SUVs, followed by Škoda, and SEAT-Cupra. The series will end with Bentley, Bugatti and Lamborghini.