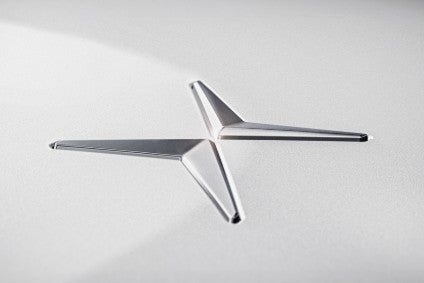 It is meant to be Geely's electric sports-eco-luxury division but Polestar is taking some time to become established due in part to a small line-up of vehicles. And even when additional vehicles arrive, what will set this brand apart when it seems that Volvo is headed towards the same positioning?
The parent firm seems to be on a mission to create ever more electric divisions, Zeekr being the latest one to be announced, joining Polestar and Geometry, not to mention Volvo's ongoing repositioning towards selling only EVs.
At least Lynk & Co remains (for now) an exception, giving Polestar some breathing space as it continues to be rolled out in ever more markets. That's been a slow and cautious process so far and it's working in some countries. By the end of 2021, there should be a presence in 18 nations within Europe, North America and Asia-Pacific.
Norway is a good example of what's possible. While the numbers are small (422 in February), year to date, the brand finds itself inside the top ten and holds a 4.1% share of the market. Germany is going to be a far more difficult challenge, as deliveries of only 240 cars during the first two months demonstrates.
Sweden is another place where the brand should in theory find rapid acceptance, although so far, numbers are lower than Norway, February registrations data showing 153 cars delivered and 303 year to date. That's better than Tesla, at least (134 and 167).
What will really help is for Polestar to be offering more models than the 2. The 1 is still being built but it remains a high-price/low volume draw-card and production is due to be wound up later this year. So what else is coming along?
Speaking to the media last September, Polestar's CEO Thomas Ingenlath said a less expensive, single motor version of the 2 would be added during 2021. This could in theory do wonders for sales as the brand isn't too well known and so far its models have been pitched at those who aren't too worried about the price of entry. Looking at the car's life cycle, we will probably see some new battery pack choices at the time of a mid-life facelift in 2023. The second generation should then arrive in 2027.
The 2 is manufactured at Luqiao, a plant owned by Zhejiang Geely Holding but operated by Volvo Cars. For the forthcoming 3, it will be a different location, although still in China. Officially known as 'Polestar Production Centre', the new factory is in Chengdu. The car is still believed to be on course for a launch in 2021 although possibly later in the year than had once been expected.
Few official details of the 3 have leaked, but we do know that it will be an electric SUV which is larger than the 2, a 4.6 m long crossover. That likely means it will be aimed directly at the Audi e-tron, BMW iX3, Mercedes EQC and others in that class of 4.8-4.9 m long models.
After build of the 1 ends in Q4, it could be 18-24 months until we see another car from Polestar. The future 4 will probably be that model. Sized to compete with the Audi e-tron GT, we've already seen an outline of the shape, in the form of the Precept concept which debuted in April 2020.
Speaking at the Beijing motor show six months ago, Thomas Ingenlath announced the brand's intention to build a model based on the Precept but noted that it would not be in production for a further three years. The architecture should be either SPA 2 or SEA and the plant will be in China.
Reports for many other manufacturers' future models are grouped in the OEM product strategy summaries section of just-auto.com.
Future platform intelligence
More detail on past, current and forthcoming models can be found in PLDB, the future vehicles database which is part of GlobalData's Automotive Intelligence Center.
This is the fifth of five reports on the future vehicles of Geely's brands. Maple, Geometry and Geely itself were first; followed by Lynk & Co; then Proton and Lotus; followed by Volvo. Daimler will be the next OEM and Mercedes-Benz cars the subject of the first feature in that series.