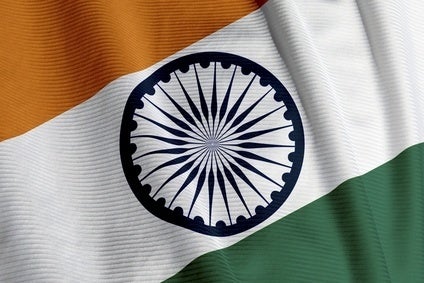 India's automotive sector has suffered tougher times lately as the domestic economy has turned down. In this month's management briefing, Tony Pugliese examines the latest developments, starting with an overview.
Introduction
The Indian auto sector has been hit hard by the recent slowdown in economic growth in the last two years, with domestic vehicle sales falling by over 9% to 3,136,423 units in the fiscal year ending in March 2014 (FY2015).
The domestic commercial vehicle segment took the brunt of the decline, with sales last year falling by over 20% to 632,738 units. Domestic manufacturers such as Tata Motors , Mahindra & Mahindra (M &M) and Ashok Leyland , which have the highest exposure to the local commercial vehicle market, have come off the worst.
The light passenger vehicle segment declined by just 6% to 2,503,685 units last year, with domestic brands such as Tata Motors and Mahindra unable to keep up with some of the more dynamic overseas brands.
Recent overseas acquisitions such as Tata Motors' acquisition of Jaguar Land Rover (JLR ) and M&M's takeover of SsangYong Motor , helped offset domestic losses.
The automotive industry's overall strong export drive also has helped cushion some of the domestic market weakness, with combined domestic sales and exports falling by just over 7% to 3.81m units last year.
Domestic sales increased by just over 1% in the first half of the current fiscal year (FY2015) and the industry is increasingly optimistic that a moderate but sustainable recovery is taking place. The election of a new pro-business government with a strong mandate also has helped lift both consumer and business confidence.
Economic outlook
India's GDP growth has slowed sharply from peak levels of 10.2% in 2010, when the country's economy rebounded from the 2008-09 global financial crisis. Faced with fast-rising inflation, which looks to have peaked at around 11% in 2011, the Reserve Bank of India (RBI ) was forced into a series of interest rate hikes which effectively doubled the benchmark rate from 4.25% to 8.50% between 2010 and 2012.
GDP growth slowed sharply to a low of 4.5% in the fiscal year ending in March 2013 (FY2013) before a recovering moderately to just over 5% in FY2014. For a developing economy this is a hard fall, with significant implications on employment levels and consumer spending power. Weaker external demand, particularly in Europe, also contributed to the decline in economic output.
Economic growth is expected to pick up momentum in the next few years, though progress will be gradual. Benchmark interest rates looked to have peaked for the current cycle, but at 8% they will struggle to stimulate much stronger consumer spending growth.
Inflation has come down in recent months, to around 6.5% at present, helped by falling energy and commodity prices. The Indian Rupee also looks to have stabilized against the US dollar over the last year. If inflation continues to head towards 6% and lower, interest rates could be cut further.
The decision by the new government under Prime Minister Narendra Modi to eliminate diesel fuel subsidies could prove inflationary, however, although the recent fall in crude oil price should help limit this in the short term at least. The main reason for the subsidy cuts was to help reduce the government burgeoning fiscal deficit.
GDP is widely expected to grow by around 5.5% in fiscal year ending in March 2015 (FY2015), rising to around 6% in the following year. Vehicle demand will likely rise as a result, particularly if the RBI is able to reduce interest rates in this period.
The market
The Indian domestic new vehicle market, excluding two- and three-wheeled vehicles, declined by 9.3% to 3,136,423 units in the fiscal year ending in March 2014 (FY2014), according to data compiled by the Society of Indian Automobile Manufacturers (SIAM ).
Worst hit has been the commercial vehicle sector, with sales declining by over 20% to 632,738 units in FY2014, while sales of light passenger vehicles, including passenger cars, SUVs, MPVs and light utility vehicles, fell by just 6% to 2,503,685 units.
In the first-half of the current fiscal year (FY2015), sales of light passenger vehicles recovered some lost ground – helped by stimulus measures by the previous government. In February 2014, the excise tax on small cars was cut from 12% to 8%, while on larger cars and SUVs the tax was reduced from 30% to 24%.
Vehicle manufacturers also have offered heavy discounts to help stimulate sales growth. New vehicle sales in the six months to the end of September 2014 increased by 1.2% to 1,545,881 units, thanks to a recovery in the light passenger vehicle market – of 4.2% to 1,252,318 units. The commercial vehicle market continued to struggle, however, with sales declining by a further 10% to 293,563 units in the same period.
Exports overall have remained positive over the last few years, despite the poor performance of some key exports markets such as Europe. This is mainly due to an increase in the models exported, particularly from Volkswagen , Ford and Nissan.
Combined domestic and export sales fell by 7.1% to 3.81m units in FY2014, from 4.1m units in the previous fiscal year. In the first six months of FY2015, volumes increased by just over 1% to close to 1.9m units, driven mainly by stronger domestic passenger vehicle demand.
Indian domestic vehicle sales by type and exports, 2012-2014*
Vehicle Type
FY 2013
FY 2014
Apr-Sep
FY2014
Apr-Sep
FY2015
Light passenger vehicles
2,665,015
2,503,685
1,201,254
1,252,318
Commercial vehicles
793,211
632,738
326,689
293,563
Total domestic sales
3,458,226
3,136,423
1,527,943
1,545,881
Exports
639,441
670,563
346,065
348,726
Total vehicle sales
4,097,667
3,806,986
1,874,008
1,894,607
* Fiscal years ending in March. Source: Siam.
Coming up in the next instalment: a closer look at market trends