The fragility of the automotive supply chain has been highlighted by natural disasters, particularly in Asia over the past 18 months. This month's management briefing considers how fragile the supply chains of international manufacturing firms have become and the strategic responses now being formulated in response to the Thai floods. This second part looks at the impact of the floods on the local operations of Ford and GM.
General Motors: well prepared but still suffered
General Motors has been present in Thailand since 1993, and started production at its plant in Rayong, south of Bangkok on the eastern seaboard in 2000. Its new powertrain plant next door opened in September 2011 and is the company's only facility making its new Duramax diesel engines.
The factories employ 5,500 people plus a further 200 at GM Thailand's headquarters in Bangkok. Currently GM is growing faster than the market selling 32,000 vehicles last year, up from 20,000 in 2010 mainly thanks to the proliferation of models now coming out of the Rayong factory. This is now the most flexible GM plant in the world producing the Colorado pickup, the Trailblazer SUV, Captiva, Aveo, and the all-new Sonic under the Chevrolet brand.
It has 178 suppliers in Thailand and with the new powertrain plant next door, local content is now 60%. There are very few plants in the world with Rayong's model complexity. It produces six models with 16 different body styles, right and left hand drive, a total of 47 transmission and 15 engine variations.
Although not directly affected by last year's floods the company does seem to have been better prepared than most, having learned lessons from the disaster in Japan a few months earlier. The car and engine plant at Rayong managed to stay open during the entire flood-affected period although production output was slowed considerably to manage the shortage of parts. During this time the workforce used the downtime to help aid relief efforts in other parts of the country – particularly to the worst hit areas of Bangkok – and for renovations and repairs within the factory.
How well do you really know your competitors?
Access the most comprehensive Company Profiles on the market, powered by GlobalData. Save hours of research. Gain competitive edge.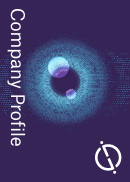 Company Profile – free sample
Thank you!
Your download email will arrive shortly
Not ready to buy yet? Download a free sample
We are confident about the unique quality of our Company Profiles. However, we want you to make the most beneficial decision for your business, so we offer a free sample that you can download by submitting the below form
By GlobalData
Somnurek Ngamtrakulchol, vice president human resources for GM Thailand/ASEAN, said that factory staff went out to help suppliers and dealers who were hit by the floodwater and to families whose homes were affected. He added: "Our own headquarters in Bangkok was surrounded by water and our vehicle maintenance and parts centre in the capital were also flooded."
Around 60 Bangkok employees were evacuated from the worst-hit areas south to Rayong which was unaffected by the disaster. Ngamtrakulchol said: "As the scale of the disaster began to unfold we set up a 'war room' to see how best we could support those affected – GM staff, suppliers and dealers. From here we could track activity and coordinate a response.
"This was not only about people directly involved with us. We also looked to see how we could help the relief effort generally. This ranged from supplying vehicles to rescue agencies to sourcing 200,000 bottles of water.
"200,000 bottles! To think that when everything around you is flooded, you can't find water. Yet that was a problem because the bottled water plants were also under water. We had to ship it in from the south of the country."
GM workers also turned their hands to making water purification balls and packing survival and clean-up kits. The more innovative members of the paint shop made 11 floating toilets while the body shop responded by making boats.
Employees put in almost 1,500 man days sandbagging around Bangkok's Siriraj Hospital and a further 320 days doing similar to protect the Suvarnabhumi international airport. Ngamtrakulchol added: "No one was prepared for the flooding and I think that the lesson we take away from this for the future is that contingency plans have to be kept fresh. You can't put them away in a drawer and
think they are done because things change all the time."
Volunteer work helped save the day
Martin Apfel, president of GM Thailand/ASEAN described the floods as a "defining moment for the organisation" making it realise how small the world becomes. "Around half our workforce was directly affected by the flood and that makes the impact very immediate.
"We were getting hourly reports about how full of water our parts warehouse was getting, but the most compelling thing is that after the initial shock the whole organisation became amalgamated. There was a tremendous amount of volunteer work and we had employees still coming into work, even after they had helped evacuate their own families to a safer place.
"The whole thing called for a change in management skills. Management is about what you know but you realise that what you don't know is just as important. You have to deal with issues way down the line as well as those close to you.
"For example if you discover problems are being caused by a Tier 4 supplier because he can't get his workers into his factory, then help him out and send some transport down. Others may need help with tooling, get an expert along to help out because you don't want things slowing down at your own plant.
"You learn how to react to a changing situation and how to manage a changing situation. You have to engage with everyone right through the supplier chain."
GM Thailand, Apfel said, was able to keep going because it was less exposed through what it calls Project J, which helps mitigate against unexpected incidents. He said: "This was put together in the wake of the Japanese earthquake and tsunami.
"We also had more alternatives in that we had less of a supplier cluster risk. We could source pretty quickly from other places and engineering and purchasing did a great job between them."
Apfel admitted there was a lack of communication coming from the Thai government and added: "Ten years ago that would have been a problem. But with internet maps and Google Earth we came up with our own topographical maps and charted where the problems could arise depending on how deep the water got. We didn't wait for the government to tell us what was happening. We sent our own people out to take pictures on their phones depending on how deep the water got. You get
your own data."
In the wake of the floods, Apfel said GM has no plans to change its purchasing policy in Thailand. "You have to be careful not to throw all the pieces onto the other side in a knee jerk reaction. Just deal with whatever comes at you at the time."
Employment costs rise
With an unemployment rate of just 1% in Thai industry, finding people is not easy and the competition for good staff is increasing all the time. The biggest issue many manufacturers face is keeping the workforce as they get lured away by people offering more money.
Human resources chief Ngamtrakulchol said: "It is very difficult to get new people, particularly in the aftermath of the floods because everyone immediately wanted to ramp up production and there are new companies coming in to the country all the time. Increasingly we find we have to search further up country to find people and it is an issue that we are talking to the national government about.
"We have a large requirement for unskilled workers but many young people are moving on into higher education and university so we now have a co-operative with about 15 schools where we take on some 300 students for six or seven months and they then go back to school and are replaced by another 300. This gives them experience in the workplace and also fills our requirement for non-skilled staff, but it is the government which should be coming up with such initiatives."
The shortage of labour is also putting up employment costs. GM workers have already had a 40% wage increase this year and will get more at the end of 2012 with the government's introduction of a minimum wage limit set at THB300 an hour (USD10). Regional chief Apfel warned that the government has to be careful. "Already hiring is not easy and wages are being driven upward. We have to jump through hoops to staff up. The concern is that Thailand may suffocate itself, and by the time it finds out it may be too late. There are plenty waiting in the wings such as Vietnam, Myanmar, Indonesia and Malaysia.
"We do lose people once we have trained them, but that is part of being a global company with high quality standards. But I don't mind them stepping out of a blue collar environment into a white collar one. Maybe they are going back to work in a family business.
"We are a feeder pool for the middle class, but they are the social and economic drivers of any country and we are glad to have done our part in this and leave a positive mark on society.
"That said, the attrition across the industry has risen to unhealthy levels in Thailand. Suppliers are also starting to find it difficult to hire and that makes the situation very worrying.
"We have to look at why Thais come to work, try and see the intangibles to make ourselves the workplace of choice. This throws up some interesting answers. A lot of young people want to work at our Rayong plant because it has a successful football team. They love soccer and want to play with winners.
"They also want to meet their friends at work and chat and the environment needs to be right for them. I hold a webchat with all staff who have access to a computer once a month and they come up with interesting issues. For example, many of the women felt the carpets at our head office created too much dust which was affecting sinuses. So we are changing it. Having nicer desks or window blinds are all part of what people perceive as a better working environment. Why would we not look at providing that?"
Ford: a concerted team effort saved the day
The floods have certainly not tainted Ford's view of Thailand as a manufacturing hub. In May this year it added a USD450m plant in Rayong that can make 150,000 cars a year, expanding its export capability to meet rising demand in neighbouring countries. The plant makes the new Focus compact and the facility increases Ford's annual capacity in Thailand to 445,000 vehicles as the company aims to boost global sales to 8m units by 2015 with one-third of deliveries in Asia by 2020.
The Rayong plant is capable of producing six vehicle models as Ford expects to widen its line-up in ASEAN countries, New Zealand and Australia to compete with bigger rivals Toyota and Volkswagen.The new factory presents a "sizable export" opportunity, according to Joe Hinrichs, president of Ford Asia Pacific and Africa. The Focus will be exported to ASEAN countries, Australia and New Zealand.The Rayong plant is one of eight new factories Ford aims to open across Asia Pacific and Africa under the mid-term plan ending 2015. The regionaccounted for about 7.5% of the automaker's first-quarter revenue, according to Bloomberg data. Hinrichs said: "The plant will allow us to meet the enormous growth in vehicle demand across this region in the coming years."
However, Ford's production was affected by the floods. It cost the company more than USD80m according to Hinrichs. "We lost a lot of production in the fourth quarter and coming into the first quarter, we still felt the languishing effects of that. But it hasn't changed our fundamental strategy, which is our commitment to Thailand, as an export and manufacturing hub."
The new plant could add as many as 11,000 new jobs, including 2,200 direct jobs with Ford and 8,800 jobs through its supplier and dealer networks. The company estimated local purchases of components will be worth as much as USD800m. Ford also plans to invest an additional USD27m with partner Mazda in
AutoAlliance Thailand, where it makes the Ford Ranger and Mazda BT-50 pickups and Ford Fiesta subcompact. The investment will be used to increase capacity by 20,000 units a year.Some USD800m spent with suppliers will go to achieving 40% local Asean content, a requirement for automakers wanting to export vehicles dutyfree within the region.
Ford is the second-largest automotive investor in Thailand after Toyota with cumulative investment totalling more than USD2.5bn including the new Rayong plant.Since 2007, the company has been continually expanding its local operations, spending more than USD1.5bn. "No other automotive manufacturer has invested more in Thailand over the last five years than Ford Motor. We are clearly here for the long run," said Peter Fleet, president of Ford Asean. "The new flexible plant will help give us the capacity to realise our aggressive growth plans for the fast-growing Asean markets."
Along with China and India, Thailand serves as a key global production and export hub for Ford.
Ford suspended its manufacturing operations in Thailand through October 2011 because of the floods. While the plant is in an area of Rayong unaffected by flooding, a number of its suppliers in Ayutthaya province were hit by the rising waters.
Integrated plan with suppliers
Keith Cooper, vice president, purchasing, Ford Asia Pacific and Africa, said: "We lost three-four weeks of production on our passenger car line and approximately eight weeks on our pickup truck line. Through an allout and concerted team effort, which included working hand-in-hand with each of our affected suppliers, we were able to restart production much quicker than initially expected."
Cooper said that what was learned from the disaster was the "absolute importance of our crisis contingency plan, and a reinforcement of the need for that plan to be fully integrated with our entire supplier network. "We also learned something even more important – and that was how deep the commitment of our employees to the company runs. The countless acts of selflessness that we witnessed during the crisis, while many of them were also dealing with personal issues brought by the floods, was truly humbling."
In the light of the floods – and the earthquake and tsunami in Japan – is Ford re-thinking its purchasing strategy in the region? Cooper said: "Our purchasing strategy has not changed – which is to source locally from our global suppliers within markets where our production and export hubs are located – though we have taken additional steps to make our contingency plans even more robust.
"As one of our key production and export hubs within our Asia Pacific and Africa region, Thailand is a vital component of our global purchasing strategy. It is a region where Ford sees between 60-70% of our global growth coming in the next decade.
"Our Thailand operations will serve a critical role in helping us realise the huge potential growth that will come from this region. Regarding purchasing, there are many factors that must be considered including supplier manufacturing capability and quality, commitments to international standards for environmental management, working conditions, transportation, and other logistics costs. The capability of the workforce, the infrastructure and quality of training, as well as innovative and supportive incentives (i.e. customs free zones, supplier parks) are also taken into consideration."
Ford's investment in Thailand, added Cooper, has always been based on long-term planning, and has closely followed the country's ongoing commitment to growing a world-class automotive industry. He said: "This commitment has allowed Ford to build a highly successful manufacturing and export base, and our additional investments reaffirm our confidence in the long-term outlook of Thailand. Thailand's auto industry now benefits from a number of key factors, including the country's strategic geographic location, skilled labour and well-developed infrastructure, logistics and supplier networks."