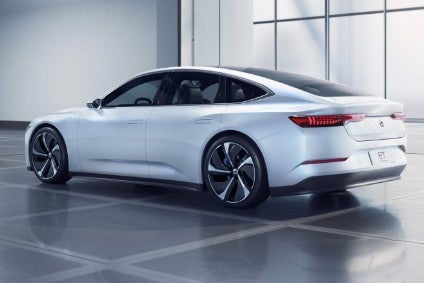 It's the company that has seemed to promise so much but every time the promise of greatness appears, the former NextEV, now Nio, seems to be hit by yet another bout of misfortune. Might it finally be out of the woods now, Coronavirus behind it and a healthy looking line of future electric cars and SUVs within sight?
With only two models in its line-up, the company delivered 20,565 cars last year, an increase of 81% year on year. During Q1 of this year, 3,838 vehicles were delivered and for the year to 30 April, 6,993. Nio further notes that since sales began, a combined 38,906 examples of the ES8 and ES6 have been sold.
Even after the major hit to its business from COVID-19, Nio could well end 2020 having had a relatively good year. That would be due to a number of factors, including a recovery for the Chinese economy, a recent infusion of cash from Hefei City Construction and Investment Holding (a company controlled by the government of that province) and the addition of the EC6.
By early 2021, Nio's range should consist of four models in three size categories. At the top, there is the 5m long ES8 which seats up to seven occupants. Below this is what looks like a slightly smaller version, the ES6. Soon, these will be joined by what some are calling Nio's rival for the Model Y: the ES6, which is in fact larger than the Tesla. There will also be a car in the style of the Model 3, and that will probably be called ET7 (prototype pictured).
Chinese OEM JAC began manufacturing Nio's first crossover almost two and a half years ago. Even now, the ES8 looks futuristic. This 5,022 mm long model was launched with a 70 kWh battery pack for an NEDC range of 330 miles. Originally, it was a seven-seater but a six-seat layout is also available.
The manufacturing operation has an annual capacity of 120,000 vehicles and is called Jianghuai-Weilai (Weilai is Nio in Chinese). Nio had been working on its own factory in the Jiading district of Shanghai but due to cost cutting this was cancelled in March 2019. At some point a second plant could be established but at the moment, there is nothing official on that topic. The company also has long-held ambitions to sell cars in the USA and potentially to build them there too.
An updated ES8 was announced as 2019 ended but its optional 100 kW battery pack won't become available until the fourth quarter of this year. Claimed outputs are 400 kW (544 PS) and 725 Nm (535 lb-ft) with an NEDC range of up to 580 km (360 miles). In April, Nio announced a minor facelift and relaunched the ES8 with the choice of 70 kWh, 84 kWh and 100 kWh packs, enabling claimed ranges of 415 km, 485 km and 580 km respectively.
There should be a second facelift for the ES8 in 2022 and that will likely be the last round of exterior alterations until a successor appears in 2025.
The EC6 was presented to the media at an event in Shenzhen Bay in late 2019. Looking not dissimilar to the Tesla Model Y, this electric crossover will become available for customer deliveries in China from September. That date was reiterated in a recent just-auto.com interview.
Both 70 kWh and 100 kWh battery packs are to be available. In the fastest variant, the Performance Edition, there is a 160 kW motor at the front and a 240 kW one at the rear, whereas the less expensive Sports Edition has 160 kW motors at either end. An NEDC range of up to 615 km is claimed for the Performance Edition.
The ET7 should be Nio's fourth model after the ES8, ES6 and EC6. This electric sedan is due on sale from the first quarter of 2021. A prototype, the ET Preview, was revealed at the Shanghai motor show in April 2019.
The prototype was claimed by Nio to have a 220 kW permanent magnet synchronous motor electric drivetrain. Even though it looked like a five-door hatchback, the ET Preview was confirmed to be a sedan: another thing which it has in common with the Tesla Model 3.
The company told the media in August 2018 that it intends to eventually have a range of five models. The identity of the fifth vehicle is still secret and is not the EP9, a hypercar, which was hand-built in small volume from early 2017 to early 2018. Possibilities for future Nios would be another hypercar and/or a car around the same size as the VW ID.3 along with an SUV in that class (i.e. circa 4.3-4.5 m long).
Reports for many other manufacturers' future models are grouped in the OEM product strategy summaries section of just-auto.com.
Future platform intelligence
More detail on past, current and forthcoming models can be found in PLDB, the future vehicles database which is part of GlobalData's Automotive Intelligence Center.
The next OEM to feature in the future models reports series will be Groupe Renault.