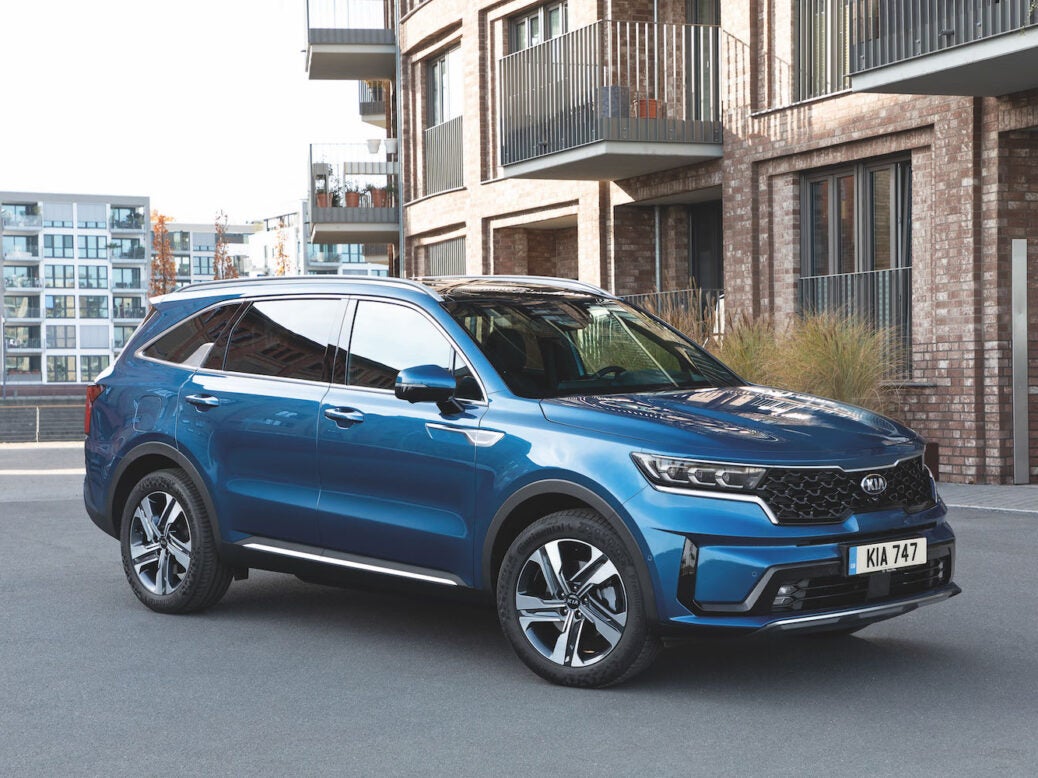 Kia has been particularly clever in playing the long game. Creating a global line-up of models, tweaked for regional advantage and preferences such as hybrids, PHEVs and EVs in Europe, with larger SUVs and similarly sized engines for North America.
China is still a work in progress yet even there, the brand is slowly finding its place in the market after many years of ups and downs, something that Hyundai has experienced too.
Closing in on Hyundai
What Kia Corporation has been especially good at is thriving with internal competition. Is there an unsaid internal directive to outperform Hyundai, or at least nip at its heels where possible?
In many countries and regions – Russia, Europe, North America and even South Korea – Hyundai Motor Group's official number one make is being either outsold by or is under sustained pressure from the supposedly junior brand.
How has this happened? Factors such as a seven-year warranty have been a big help in European markets. The major reason aside from that is equally straightforward: ever better cars, fair pricing, strong resales, first rate after care. Kia is very good at all these things, and Hyundai is too, for sure.
Kia: HMG's No.1 in Europe
What happened a while back in the UK is now taking place at a European level. ACEA's May data show Hyundai lagging Kia by more than 12,000 registrations in EU+EFTA+UK for the five months to the end of May (188,185 compared to 200,526).
There may even be a shock in the companies' home market some time later this year. Last month, Kia (47,901) got very close to Hyundai (49,025). That's highly unusual.
Hyundai's share was 33.1% in May, while Kia's climbed to 32.3%. To show just how far ahead these two always are, Genesis in third had 8.8% and was followed by Mercedes (5.2%), BMW (4.2%), SsangYong (3.3%), Renault Samsung and GM Korea (3.1% each).
How Kia got so close to Hyundai in Korea
How did Kia get so close to its majority owner? The new Carnival is one reason, the big MPV landing in second position (behind the Hyundai Grandeur: 7,802) with 7,219 sales for the most recent month. Then came one of the country's most popular models, the evergreen Hyundai Porter (6,930), pursued by the Sorento (6,883).
Kia's D segment SUV has racked up 33,893 sales in South Korea over the first five months. Combined with the K5, new K8 and Carnival, these large vehicles will inevitably have been pulling in similarly sized profits.
Big in Britain
Back to Britain now, where the brand enjoyed its best May yet, including a five per cent market share for the year to date (EU+EFTA-UK: 4.1%). The sales tally was 8,207 cars (5.2% share), smashing the previous record of 7,279.
Being a large model, you'd think the Sorento would be a niche vehicle in Europe and yet during the first quarter, it racked up close to 4,000 deliveries. There's a lot to like about the latest generation and buyers are also responding to the availability of multiple powertrain choices, including diesel, petrol hybrid and petrol plug-in hybrid.
Driving a PHEV for a week I was able to learn why first hand why the new model is finding such favour. It's 4,810 mm end to end with a 2,815 mm wheelbase and a third row of seats can be specified. Those dimensions show that Kia has got the sizing correct – not too big for our compact parking bays and garages.
Sorento – an XC90 challenger?
I can see this model taking sales from the Volvo XC90 and other premium E segment SUVs as well as from the Discovery Sport. It also looks really good and quite a bit different to not just the previous model but other vehicles in its class and the size segment above it.
The only thing  I dislike about the Sorento is that usual first impression from Kia's chimes: if we have to have them, why must they bong loudly six times? Seat belt on first – I'd probably get used to doing that and never leave the door ajar when starting the car. Why the nagging though? Perhaps an owner eventually also stops noticing the meant-to-be-cheery tune which plays after taking their seat.
Kia interiors (mostly) keep getting better
People who really like gloss black trim in their car interiors will have much to get excited about in the '4' model grade of the PHEV. Aside from showing smudges it's a good look too.
The whole dashboard is also very well designed and the R-N-D dial works with precision and speed. For Park, press a button in the dial's centre. Simple. The touchscreen is just as efficient and even CarPlay worked perfectly, which isn't always the case in new cars.
There's a massive cubby box under the central armrest and vents everywhere: eight for the driver and passenger plus a further two in the second row and the same again for the back row. Kia even gives the rear-most occupants a cupholder, cubby bin and USB socket each. Those sitting beside the doors have the same things ahead of them along with a further charging outlet in front of the middle passenger's feat plus a 12V socket.
Electric ease for seat flipping
Flipping the back seat is easy, or rather sliding it forwards. Folding happens via one quick movement after you press an electric switch in the base: instant entry/exit for the last row occupants. Returning it to upright position takes two hands and a push though.
Fold seats six and seven and the boot becomes enormous although not that big when in seven-seat mode. This is something that affects even the largest SUVs so Kia shouldn't be criticised for that compromise. In any event, there's a fair bit of hip to heel room back there – those places aren't only for small kids as they can be in some alleged seven-seaters.
Spare tyre shock
Some more praise needs to be dished out as when I had my usual look for a spare tyre, I found one. It's a get-you-home space saver slung underneath the boot. Does it also go without saying that the tailgate in the Sorento PHEV 4 is electric? You always get a lot of equipment with a Kia and in top-spec form, it's a long list.
Performance and economy
The PHEV system is as super-smooth as the six-speed automatic transmission and in a mix of conditions I saw an average of 40.3 mpg.
It's a heavy and tall thing, the Sorento. Weight is 2,099 kg before passengers or luggage are added. The 13.8 kWh battery accounts for 140 kg of the total. Even so, body lean is more than acceptable while grip can be taken for granted, the AWD system being excellent.
The 1.6-litre turbo, allied to the motor, does an amazing job yet such is the standard of speed that we've all come to expect, performance almost seems ordinary. Kia quotes a 0-60 time rather than the usual 62 mph. For the record it's 8.4 seconds and top speed is 119 mph.
No Plug-In Hybrid badge
Others will (sort of) know which Sorento you bought by the tailgate badges which have the model name in a huge font and eco plug-in (but not PHEV).
What's the best thing about this vehicle? Well, the price seems steep although remember the 4 is the range topping model grade and I cannot think of anything that's missing in terms of comfort features.
The best thing is how the Sorento looks. It's assertive without being aggressive, the vertical tail lights prevent an appearance of excess width and shark fins on the sides draw your eye from what are very long back doors. The best bit is the front though. Here, there are three hexagonal headlights at either end of a gloss black grille. It's all very 2020s and makes the old shape seem decidedly yesterday.
Is fifty grand too much for a Kia?
I remember writing about the previous model and how it could slip above the forty thousand pounds mark in high-spec form. That was something of a leap for Kia yet now, will anyone really think that fifty thousand plus is too much?
The brand's doing very well in our market as I mentioned above. This new model will play an important part in not only making serious cash for the dealers and Kia UK but raising the brand's image and positioning even higher. You can bet that Hyundai is both thrilled and maybe even a little miffed by that.
The as-tested Kia Sorento 4 1.6 PHEV T-GDi Auto AWD is priced from GBP53,755 OTR (including GBP660 Premium Paint).