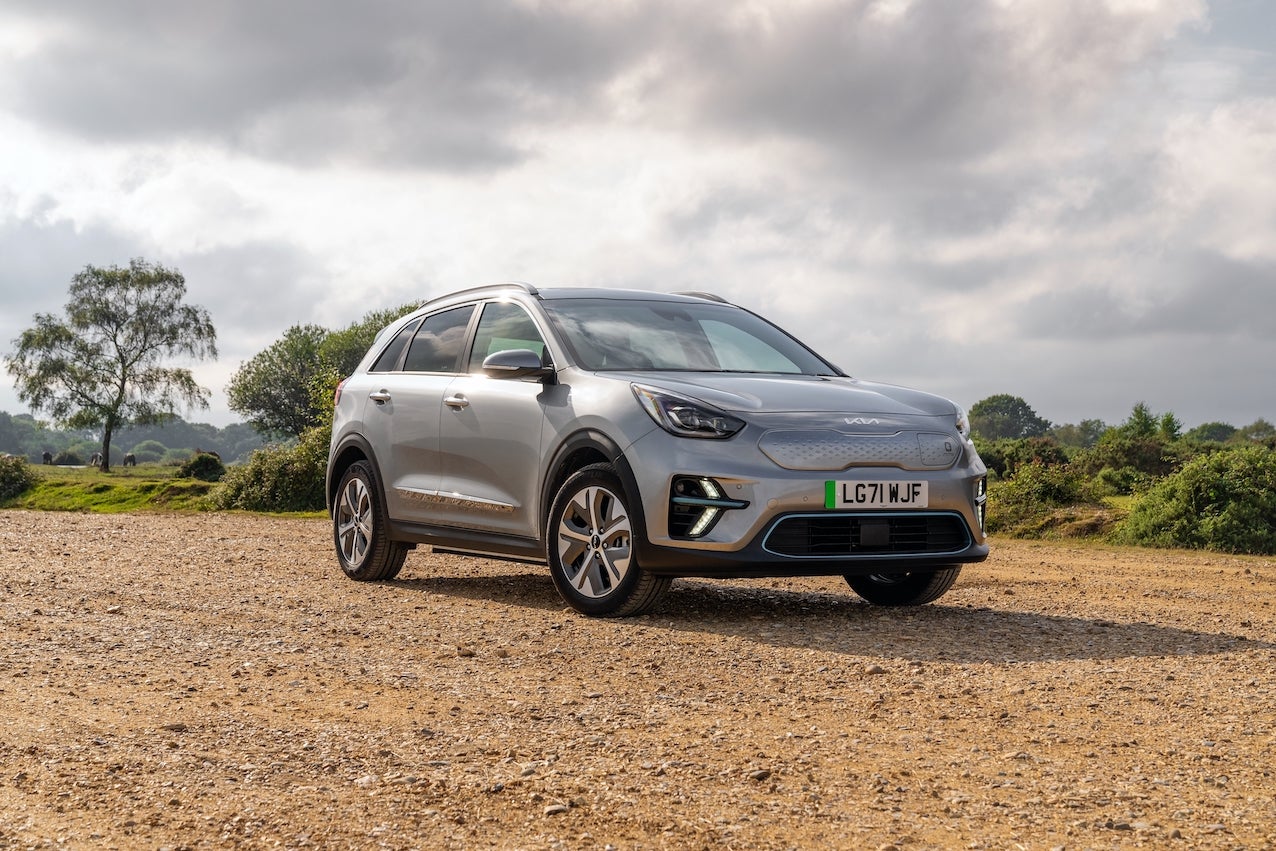 While 90,817 passenger vehicles delivered, last year was far from a car crash for the Korean brand. As demand for electric and electrified models soared, the former leading brand collapsed.
Ford falls to fourth, Kia rises to eighth
Ford's gamble that it could get away with delaying mid-life updates for the Fiesta and Focus proved to be wrong, while the lack of petrol-electric options (aside from mild hybrids) was also a problem. At least the Puma did well, as did the Kuga PHEV.
Kia, like Volkswagen, was ready with a good spread of choice for buyers in search for low or zero CO2 numbers and somehow, it was also able to keep production losses down.
HMG was smart enough not to treat its chip suppliers too brutally as Covid shut plants on multiple continents 18 months ago so Hyundai, Kia and Genesis' loyalty appears to have been appreciated.
UK EV sales surge in 2021
The SMMT's data show that we still love our ICE-driven cars and SUVs, these accounting for 58.3 per cent of all passenger vehicles sold last year. Diesels, which like that total, include mild hybrids, made up 14.2 per cent of the remainder, followed by EVs (11.6 per cent) and series hybrids (8.9 per cent). They're talked about a lot, so it comes as a bit of a surprise that PHEVs made up what remains, which is only seven per cent.
Kia's number one electric model is also offered as a hybrid and a plug-in hybrid but looking at those numbers in the previous paragraph, it's clear which kind of propulsion system buyers mostly want.
UK's number two EV behind the Model 3
Of the 14,337 EVs which Kia sold in 2021, 12,271 were the e-Niro. As it's been some time since I last drove one, curiosity made me want to revisit it and see what the appeal of this six-year old car could be.
The DE series will be supplanted by a second generation called SG2. Even though Kia revealed the new shape at the Seoul motor show in November, it is yet to tell us much about the car. That includes the powertain specifics, which will again be HEV, PHEV and EV. So it won't be in UK showrooms for some time yet.
The first question in assessing the e-Niro is why it's been able to outsell what should be received as far more contemporary alternatives. Maybe not everybody likes the all-digital interior of the ID.3 perhaps, although supply of many models remains a major issue for Volkswagen and others.
When being inoffensive is an asset
If the design of the exterior is fairly vanilla, then so what? Vanilla, after all, sells, when it comes to the majority of consumer goods. And the e-Niro is as inoffensive as cars come. Which doesn't mean it isn't pleasing. There's a lot to be said for a no-fuss experience in all the most important ways.
What all intending owners want to know about first is battery range. Kia gives you the choice of 100 kW or 150 kW motors and battery packs with capacities of 32 kWh (official max range: 180 miles) or 64 kWh (282). The top '4+' model grade is only for the big pack and that was the one which Kia gave me to try.
Interior – familiar Kia
The brand's signature greeting is there the instant a door is opened. This chiming is friendly or annoying depending on how you rate these things.
The second thing which the driver notices is how much space there is, and then how logically located and well marked all controls are. Button lovers rejoice: sensibility prevails over cost slashing masquerading as allegedly handier technology.
There's a shift-by-wire dial for selecting forwards or backwards motion. Kia does this so much better than certain other companies with their infuriating and dangerous alternatives. It works. With precision. Every time. Again, safety comes first.
The touchscreen's menus are laid out with logic, the HVAC system is all physical buttons (and in the replacement model too, interestingly), and Kia gives you lots of places to store stuff including an especially deep cubby beneath the armrest.
Sporty? Really?
The silent start-up is nice and if you leave the driving mode options in Normal, it's all a bit…yes…vanilla. Switch to energy saving Eco and progress becomes a touch boring but then comes a welcome and unexpected buzz: in Sport, the e-Niro is quite fun.
Even though, at 4.4 m long, this isn't a big car, the ride comfort reminds you of one. Perhaps that's due to the combination of the heavy battery of the test vehicle, a lengthy (2,700 mm) wheelbase and the talented engineers who were tasked with tweaking the suspension.
Ah yes, it might be a sensible electric family car which appears to have a decent range and a serendipitous turn of speed plus pleasing handling, but surely this comes at a price?
About 260 miles on one charge
I too presumed that zipping around and enjoying the e-Niro's excellent roadholding and low-roll in Sport would mean the ions quickly vanishing. No though, I even got up to 260 miles from one recharge. Amazing.
Keep the A/C on as well as the heating for seats (fronts/outer rears) and steering wheel and we know what happens. The Niro is no worse than other EVs in that way though. As with any combustion model too, the right foot's pressure is a stronger factor in how many miles you get before a stop for tanking up or plugging in.
Kia says enough energy to replenish 80 per cent of the battery takes 54 minutes if you're at a 100 kW charger or a further 21 minutes if it's a 50 kW charger and the 64 kWh battery. For the 39 kWh pack, it's a claimed 57 minutes to get to 80 per cent.
I know someone who owns an e-Niro. He's just told me the dealer has been in touch wanting to end the lease early with a generous incentive so as to get hold of this in-demand model. But he's torn because he likes the car in every way and all interactions with the dealership have been pleasant. Does not say it all about the appeal of this model, and for that matter, the brand?
Conclusion
All the miles and different trips I took in the plug-in Kia, plus my friend's ownership experience made me see why this model is such a hit. It's an easy way to experience an EV and if the mood takes you, the e-Niro can be a lively thing on curvy-scenic roads too.