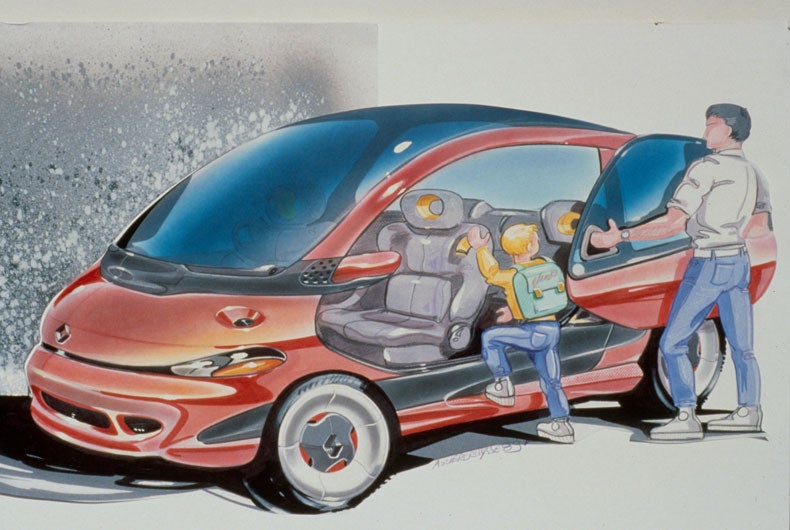 Confirmation that Stellantis is to cease production of the Citroen C4 Grand Space Tourer from this July was the final death knell for a segment that had once been the hot ticket in Europe. C-segment multi-purpose vehicles (MPVs) were once a must-have for every European makers' product portfolio. This had been the case since the product homerun scored by Renault in the mid-1990s with its Scenic. The Scenic, borrowed a trick or two from the Chrysler Voyager (which narrowly beat the Renault Scenic to market as the first MPV), but was sized a segment or two down from the Voyager and Renault's own Espace to compete in Europe's sweetspot and secure higher volumes.
To say that the Scenic over-achieved is an understatement. At launch build capacity at the Douai plant was set at 450 per day. At peak, capacity was five times the initial estimations. The success prompted a raft of imitators from all of Europe's mainstream brands including the C4 Grand Space's progenitor the Xsara Picasso. OEMs later tried to repeat the trick in other segments with launches of B segment MPVs being prolific for a while.
But then, just as Scenic had gate-crashed the European market in 1996, Nissan repeated the trick just ten years later when it launched the Qashqai, Europe's first car-based crossover. The Qashqai has unleashed a tsunami of imitators of all sizes, to the point that SUVs took nearly 52% of C-segment sales in Europe in 2021. Back in 2010, SUVs and MPVs were neck-and-neck for market share in the C-segment — taking just over 16% each — but by 2021 MPVs took just under 2.5% of the segment.
Quite why there's been such a shift in fortunes between MPVs and SUVs in Europe is hard to discern. Ostensibly both offer the same mix of utility and commanding driving position. It's more likely that the clues as to SUVs' popularity lies in the intangibles they offer. They're the 'lifestyle' choice, providing the elixir of demonstrating that one's life extends beyond shuttling children to and from school. Whatever the truth is, Stellantis' announcement means that MPVs are on life-support in Europe currently, with very few examples now on offer in the market.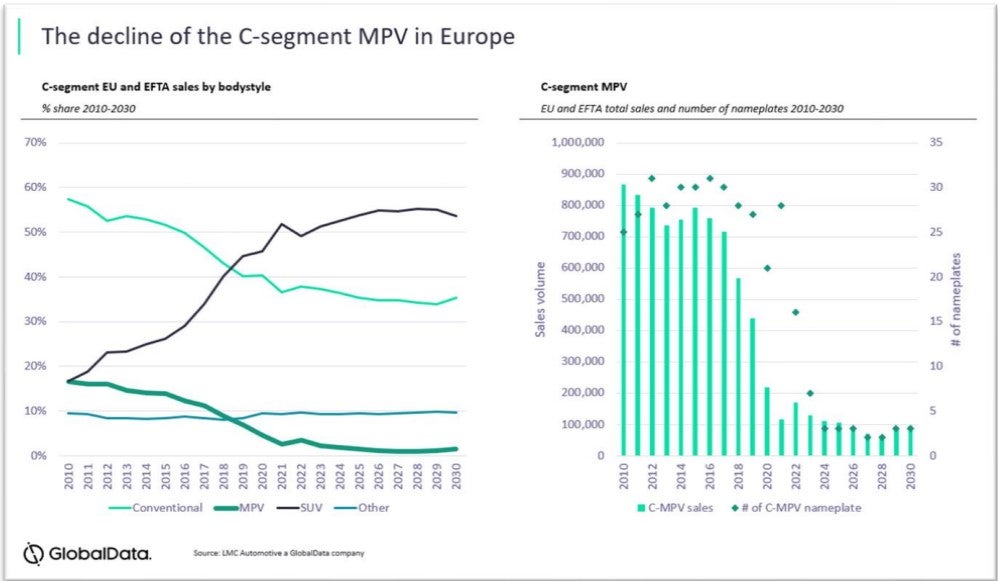 This article was first published on GlobalData's dedicated research platform, the Automotive Intelligence Center