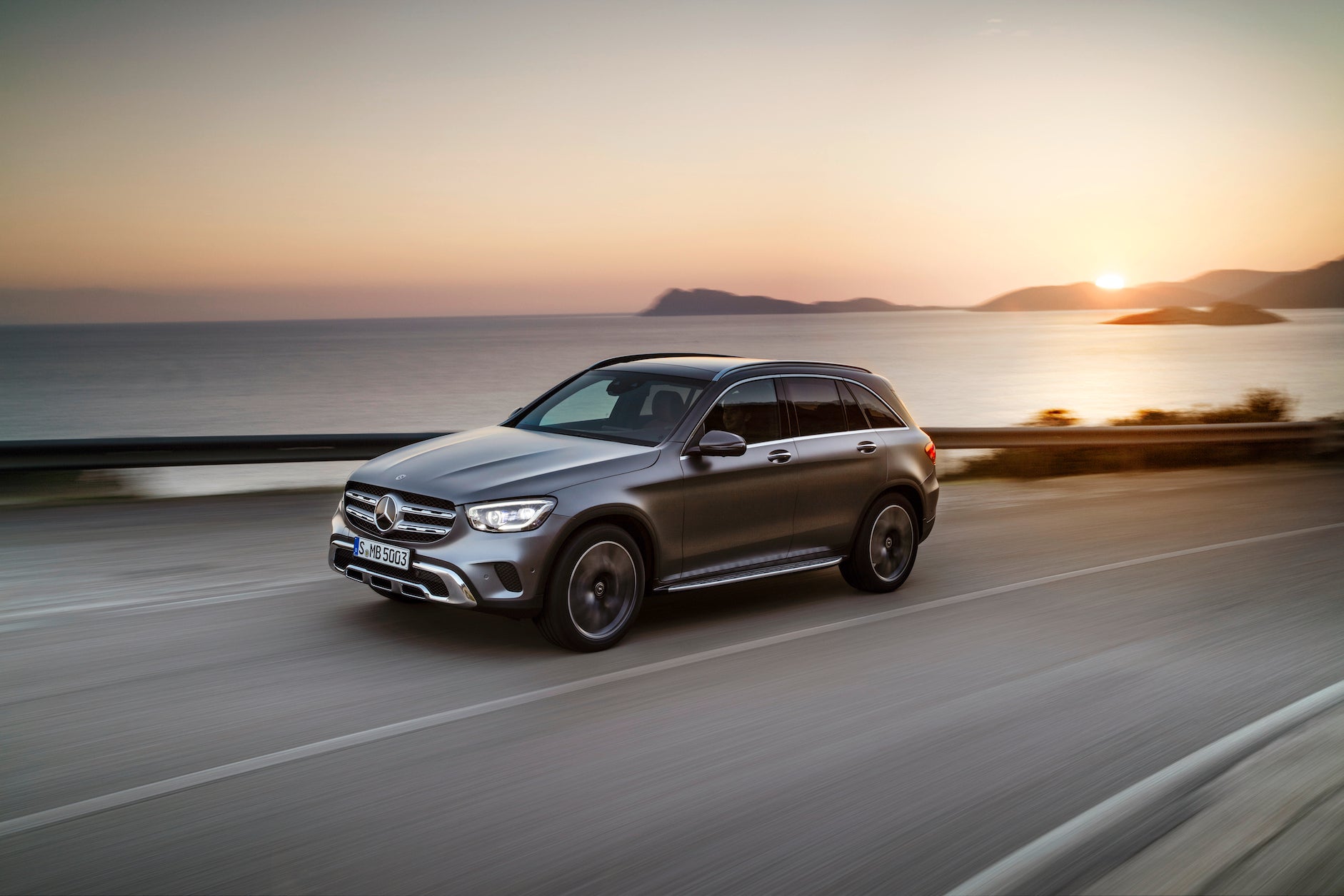 One of the best selling models in the Mercedes SUV line-up turns two this month. The latest GLA-Class is therefore some 18-24 months away from a facelift. It uses the MFA 2 architecture and is manufactured at two plants: Rastatt and Beijing. The next generation, which is due in 2027, should use MMA (Mercedes Modular Architecture).
Positioned above the 4.4 m long GLA is the GLB which measures 4,634 mm end to end and uses the same MFA 2 architecture. Introduced in 2019, it continues to be manufactured in Germany, China and Mexico. Production should last until the third quarter of 2026 after some styling alterations and revised engines in 2023.
BR 254/W 254, the second generation GLC-Class, should be announced to the media very soon. Daimler stated in April 2019 that this model would also be made at Sindelfingen "from 2022" without stating how that would affect production at Bremen. Confirmation of the lead plant's identity is awaited.
There will of course also be build in China as that country is the current GLC's number one market. This will be at one of the Beijing Benz joint venture's factories. The new model should be manufactured until the third quarter of 2029 with a mid-cycle facelift being due in 2025.
A second generation GLC Coupé will likely lag the introduction of the GLC-Class by some six months so that should mean a production start in early 2023. A life cycle of seven years can be expected.
Not an SUV as such; more a crossover, the first elevated estate in the history of the C-Class made its world debut at the Munich IAA in September 2021. As with its larger E-Class equivalent, the C-Class All-Terrain, this model has raised suspension and plastic cladding around the wheelarches as well as bespoke bumpers. The lifecycle will be the same as that of other C-Class variants: facelift in 2024, replacement in 2028.
As there's no GLD-Class, the next largest model is the GLE-Class. Build started a little over three years ago which means some mid-cycle revisions can't be too far off. The facelift will probably be announced later in 2022 although 2023 is equally possible. A replacement is due in 2026.
Next year is also when we should see a facelift for the GLE Coupé, it having been in production since February 2020.
A successor for the GLE Coupé should arrive in either the fourth quarter of 2026 or the first quarter of 2027. This model will likely be electric-only in many countries and there might not even be any hybrid or PHEV derivatives.
It's been four years since Magna Steyr began producing the second generation G-Class at its Graz plant. Will Mercedes-Benz therefore facelift the rugged 4×4 some time soon then? Not necessarily is the answer due equally to steady demand and classic looks. There will be an eventual update, which could happen in either 2023 or 2024. Details of the EQG, a forthcoming electric G-Class, will be noted in the next report, to be published later in May.
At the top of Mercedes' SUV line-up sits the GLS. Launched in late 2019, it's due to have some styling changes next year as well as revised engines. That should be the main news in terms of major updates until a successor (project code: X 168) arrives in 2027.
Reports for many other manufacturers' future models are grouped in the OEM product strategy summaries section of Just Auto.
Future platform intelligence
More detail on past, current and forthcoming models can be found in PLDB, the future vehicles database which is part of Global Data's Automotive Intelligence Center.
This is the second of four reports looking at the current and future models of Mercedes-Benz Group's passenger vehicle brands. Other features to follow later in May will focus on Mercedes-EQ and Maybach, to be followed by certain future vehicles for Mercedes-AMG. The first report concerned Mercedes cars and MPVs.