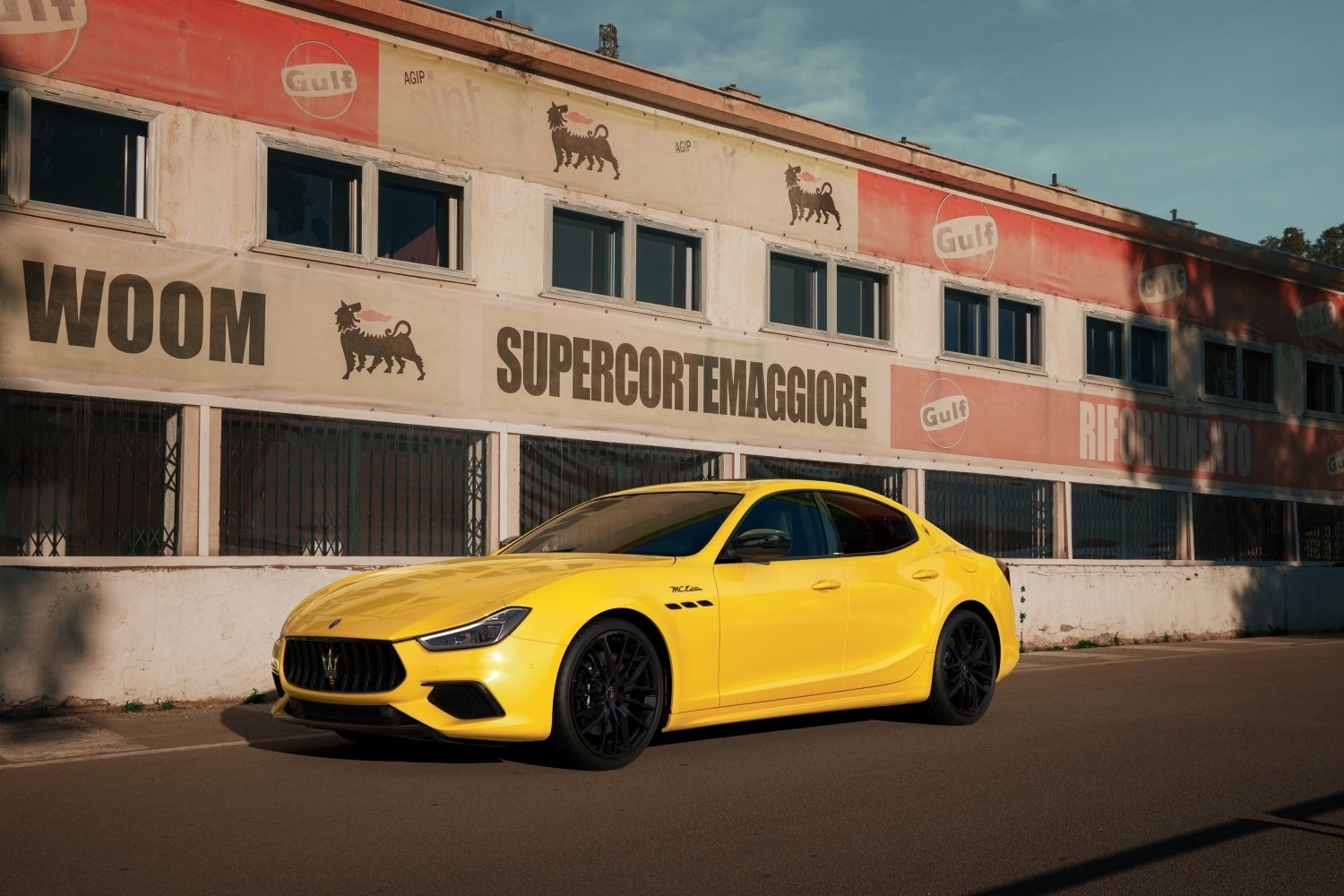 As is the case with Alfa Romeo, possibly due to the numbers being less than ideal, Stellantis is yet to announce Maserati's global sales data for 2021. The year before wasn't anything special either. It isn't just COVID-19 and microchips though; similar to Alfa, new models have been either delayed or programmes cancelled. That era is about to end.
Where's that long-promised second SUV?
It's running late yet the marque's first fresh vehicle since the MC20 will soon be in production. Whilst revealing the low-volume supercar to the media in September 2020, Maserati's management announced the 'Grecale'. Named after the "fierce north-east wind of the Mediterranean Sea", the new SUV was to make landfall in 2021, to be followed by an electric version in 2022.
Some forty days in to the new year, there's no sign of either the Grecale or Grecale Folgore, Maserati's word for electric models. However, these rivals for the Porsche Macan and future Macan EV, set be revealed in Milan on 16 November 2021, were officially delayed in October. Maserati stated that the microchips shortage would mean a new event taking place "in the spring". Images of covered prototypes have been released but still no official pics.
Build will be in Italy (Cassino) alongside the Stelvio and Giulia, the two Alfas also being Giorgio models, albeit on an earlier version of this RWD-AWD architecture. Even though powertrains are not yet official, rumour suggests ICE choices will consist of 2.0-litre mild hybrid turbo and 3.0-litre Nettuno/Neptune biturbo V6 engines. The Folgare, meanwhile, should have two motors: one over each axle.
And end to 12-year model cycles?
One of the big shifts for this and other former FCA marques could be a move to industry-norm or better manufacturing cycles. Let's not forget that the GranTurismo was more than a dozen years old when build finally ceased in 2019.
Groupe PSA used to replace most models at the six-eight year mark and that could mean the same will apply for Maserati as part of Stellantis.
The Ghibli will likely reach ten years of production in 2023 and the Quattroporte eleven, legacies of how the Italian company was run by FCA. So while in a perfect world, replacements for these aged sedans and other models too would be launched soon, the successors will take some time to arrive.
A new GranTurismo, but when?
First out of the starting blocks after the Grecale and Grecale Folgore should be a new Gran Turismo. It's worth recounting previous statements just to highlight how powerful the changes have been during the last 12 months or so; even the evidence of fresh discipline for open, accurate communication.
Statements about future models provided by Fiat Chrysler at its financials briefings were almost always subsequently modified or contradicted by the company itself. Information provided in July 2019 went against what had been said thirteen months earlier at a so-called 'Capital Markets Day' in June 2018 at Balocco, Alfa Romeo's test track. Details of Maserati's future models strategy were spelled out thus:
Alfieri to be the name of the replacements for the GranTurismo and GranCabrio rather than an additional, cheaper model
GT and GC would cease being built later in 2019 – the first of the two dated to 2007
Ghibli and Quattroporte would be replaced
an emphasis on electrified powertrains with the Alfieri to be electric
a Porsche Macan rival still part of the brand's future, delayed until 2020
former logical plans for a range of vehicles to be priced above Alfa Romeo and below Ferrari may or may not have been abandoned – unclear from presentation
According to the July 2019 statement however, there would be an "all-new GranTurismo" in 2021 and an "all-new GranCabrio" in 2022. Two months later, a press release mentioned that these cars would be electric, or at least that there would be electric versions of them. As ever with what should have been simple, factual press releases, with those issued by FCA Italy, many questions remained.
In February 2020, Maserati made this announcement: "Production of the new Maserati GranTurismo and GranCabrio, the brand's first cars to adopt 100% electric solutions [sic], will commence in 2021". Build would be at Mirafiori, it was noted.
There was a further contradictory statement to what had been stated previously in September 2020, the main news being that the GranTurismo and GranCabrio would be launched with petrol engines after all. That would supposedly have been in 2021. This is now understand to have been delayed until perhaps late 2022 for the GT and the NH spring of 2023 for the GranCabrio/GT Convertible.
Electric versions, to be called GranTurismo Folgore and GranCabrio Folgore/GranTurismo Convertible Folgore, would follow. These are expected to have a circa-100 kWh battery pack.
A GranTurismo prototype was filmed in November 2021 and clearly had ICE-power. Official news about the two body styles and four cars is awaited.
What about the electric Ghibli and Quattroporte?
Now looking at sedans, there had been doubts that the Ghibli would be replaced but reports in October 2021 indicated that Stellantis had approved the project. It is presumed that the successor will be closely related to the seventh generation Quattroporte.
Production of both four-door cars will remain in Turin but switch to Mirafiori from the nearby Grugliasco plant where the existing Ghibli and Quattroporte are built.
The seventh generation of Maserati's large limousine is due in "2023/2024" and will be available as a three-motor EV, a statement claimed in September 2020 on the occasion of the MC20's media premiere. As with the Audi e-tron S, two of the motors will be on the rear axle. The Quattroporte Folgore (lightning/thunderbolt in Italian) will probably not arrive until 2024 now.
Stellantis told the media in Jul 2021 that its then forthcoming STLA Large architecture would be for unibody vehicles of between 4.7 and 5.4 m in length, with widths of 1.9-2.3 metres. This shows that generation seven is unlikely to lose any length compared to the current car.
Reports for many other manufacturers' future models are grouped in the OEM product strategy summaries section of Just Auto.
Future platform intelligence
More detail on past, current and forthcoming models can be found in PLDB, the future vehicles database which is part of GlobalData's Automotive Intelligence Center. That includes other Maseratis not featured above such as the next Levante.
The next instalment in the focus on Stellantis future models will look at Jeep, followed by Peugeot, Citroën, DS and finally, Opel and Vauxhall. Recently published articles for related brands concerned Fiat, Abarth and Lancia; Chrysler, Dodge and Ram; and Alfa Romeo.