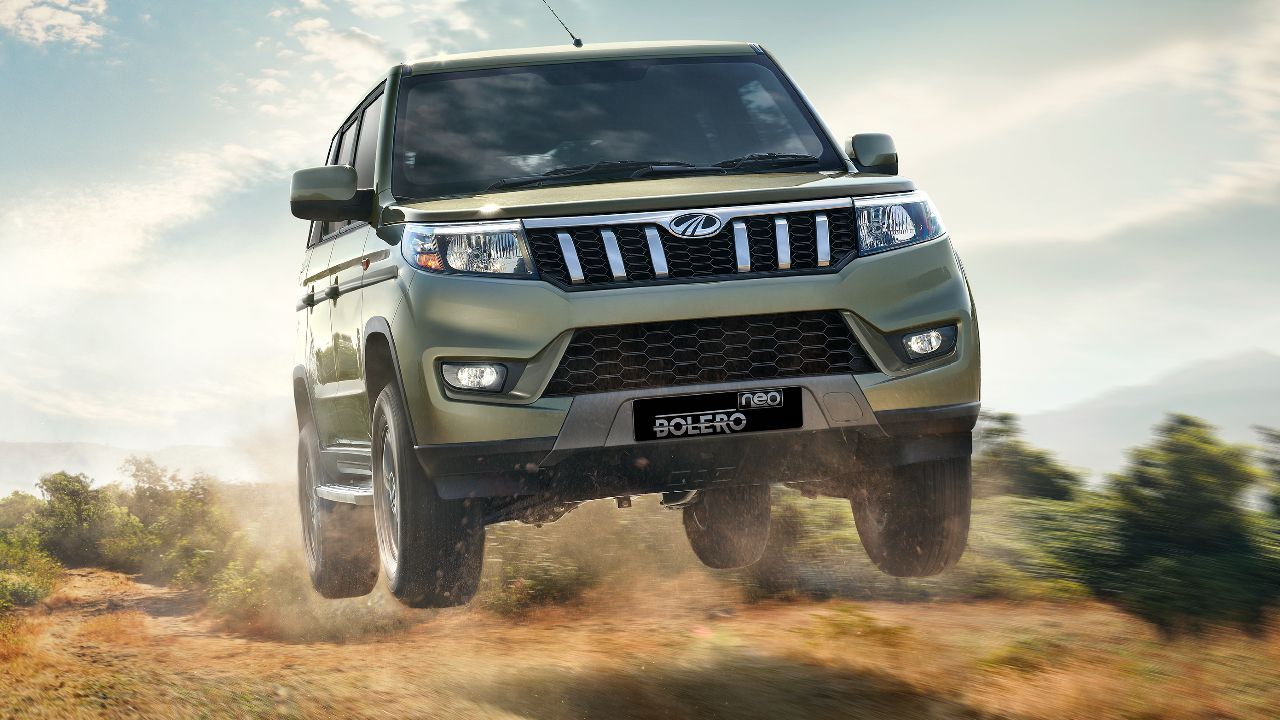 This time last year it didn't look as though India's new vehicle market would be seeing much in the way of an improvement over a terrible 2020. In the event, more than three million new models were sold, a gain of 27 per cent.
Can the best year since 2018 be topped in 2022? Mahindra & Mahindra will be hoping that happens, and also that it manages to stay in fourth place, holding off Kia, a brand which suffered greatly in 2021.
The Mahindra name couldn't catch Tata last year, which was bettered only by Hyundai and Maruti. Due to the models which its Indian rival plans to add or replace in 2022, M&M probably won't move up a place to snatch third either. Even so, certain new SUVs which are coming to market should give Mahindra a fighting chance of holding on to the gains it made in certain segments in 2021.
Regarding the sales numbers, at home, 150,665 were delivered, a year-on-year improvement of 44 per cent. And as for exports, the total was 23,671 versus just 12,142 in 2020 (up 92 per cent).
Let's look at the models which did well in 2021 and what the company aims to do during the coming years.
We've been waiting some time for a new Scorpio and finally, it seems to be close. The next generation of this SUV is codenamed Z101. It will be based on an architecture which, like the current model, is a body-on-frame design. This platform was introduced by the Thar in 2020. Both 2.0-litre petrol and 2.2-litre diesel engines should be available. The launch has been delayed until either later in Q1 or possibly Q2.
The Bolero, another 4×4, remains the brand's best seller. It's been in production since August 2001 and has sold solidly in the home market year in, year out. The first facelift was in March 2007 and the most recent one in March 2020. As for a replacement, this isn't due to be launched until 2023 but Mahindra should have no problem keeping the current model going as it remains incredibly popular.
The XUV300 was the number two model in 2021. This small SUV is derived from the SsangYong Tivoli but with a shortened body so as to keep taxation down for buyers.
Mahindra pitches the model against the Maruti Suzuki Brezza and it has been a solid seller during its almost three years on the market. A facelift is due later in 2022 although that might be delayed until 2023. In any case, the successor should arrive in 2026 and be based on the same architecture as today's model.
S210, an electric version of S201 with battery cells supplied by LG Chem, is to follow. The model name will be eXUV300. A prototype was revealed at the New Delhi auto expo in February 2020 but the production model isn't expected until 2023.
The Bolero Neo is enjoying more success than the model it succeeded, the TUV300. That vehicle was discontinued in 2020 after sales withered away. As with its predecessor, there is a ladder frame chassis.
Launched in the Indian market during July 2021, the Bolero Neo is powered by a 100 PS and 260 Nm 1.5-litre three-cylinder diesel engine. We can expect a facelift for this model in 2025 and a successor towards the end of the decade.
The Thar, another model with a separate chassis, is three years away from its first facelift (there could be two of these). The Indian market release took place in 2020 and Mahindra will likely manufacture the model until 2030.
The second generation of this small and rugged three-door SUV should be joined by a five-door version with a longer wheelbase either next year or in 2024.
The engine range comprises M&M's mHawk 2.2-litre diesel (132 hp and 300 Nm) as well as its newer mStallion 2.0-litre petrol (152 hp and 320 Nm). Each of these four-cylinder turbos is linked to six-speed manual and (Aisin) automatic gearboxes.
Mahindra & Mahindra says the architecture for the 3,985 mm long 4×4 is a bespoke ladder frame design. Instead of leaf springs as fitted to the back end of the previous Thar, this one has independent, multi-link rear suspension.
A new XUV500 is said to be due for launch in India in 2024. It should be smaller than the recently discontinued model and pitched against the big selling Hyundai Creta and Kia Seltos. Earlier, sources had believed that this vehicle – codename S301 – would be called XUV400 to reflect its 4.2-4.3 m long size.
Reports for many other manufacturers' future models are grouped in the OEM product strategy summaries section of Just Auto.

Future platform intelligence
More detail on past, current and forthcoming models can be found in PLDB, the future vehicles database which is part of GlobalData's Automotive Intelligence Center. That includes not only those Mahindra models not discussed above but Automobili Pininfarina vehicles too.
The next OEM to have its vehicle plans examined will be VinFast.