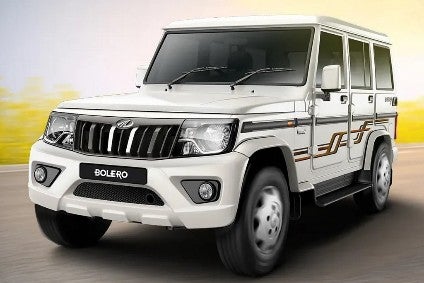 This year will be one of ups and downs for Mahindra & Mahindra. On the plus side, the company's Automobili Pininfarina subsidiary is due to launch the first of several hypercars and the Mahindra brand itself will roll out several new models. But there are big questions to be resolved over the future of SsangYong Motor and the unwinding of what had once looked like a promising alliance with Ford.
Mahindra
The second generation of the Thar, a small and rugged SUV, was revealed in August 2020. The Indian market sales launch of this three-door model took place two months later. A five-door version with a longer wheelbase is said to be under development.
The engine range comprises M&M's mHawk 2.2-litre diesel (132 hp and 300 Nm) as well as its newer mStallion 2.0-litre petrol (152 hp and 320 Nm). Each of these four-cylinder turbos is linked to six-speed manual and (Aisin) automatic gearboxes.
Mahindra & Mahindra says the architecture for the 3,985 mm long 4×4 is a bespoke ladder frame design. Instead of leaf springs as fitted to the rear end of the previous Thar, the latest one has independent, multi-link rear suspension. As for the life cycle, that will likely endure until 2030, a facelift being expected in 2025.
The next generation of Mahindra's Scorpio (Goa in some export markets) is codenamed Z101. It will be based on an architecture which, like the current model, is a body-on-frame design. This platform was introduced by the Thar. Both 2.0-litre petrol and 2.2-litre diesel engines should be available. COVID-19 caused the launch to be delayed from last year until May or June.
W601, the next XUV500, is also due out later in 2021. It may either use an update of the existing platform or else the same architecture as the SsangYong Korando. This could also be the 'midsize sports utility vehicle (C-SUV)' which has been developed with Ford Motor Company and said to be the sole survivor of their alliance.
The company is hoping that a small SUV which is set to be called Bolero Neo will have more success than the model it will succeed, the TUV300. That vehicle was discontinued in 2020 after sales withered away. As with the TUV300 which had at least been successful during its first few years on the Indian market, the Bolero Neo will use a ladder frame chassis. The sales launch should take place at year-end and the vehicle will probably have a decade-long life cycle, which means a facelift in 2025/2026.
Leveraging the Bolero name for the launch of the Neo could be a clever move on Mahindra's part, as the larger original (see image) continues to be popular in the home market despite dating to 2001. A replacement for this ladder frame chassis 4×4 is still two years away.
Pininfarina
On 2 February, Automobili Pininfarina promised that production of its first model, an all-wheel drive electric hypercar, would begin this summer at a facility in Cambiano. Only 150 examples of the Battista will be made, though there are plans to follow it up with as many as three electric crossovers and SUVs (PF-One, PF-Two and PF-Three) which will reportedly be targeted at the Porsche Macan, Porsche Cayenne and Lamborghini Urus. It isn't known if they too will be built in Italy.
The combined output of four motors is claimed to be 1,400 kW (1900 hp) and 2,300 Nm, with 0-100 km/h reached in under two seconds. The range is more than 500 km (WLTP), the battery pack has a capacity of 120 kWh, top speed is in excess of 350 km/h, and pricing is expected to be around the two million euro mark.
A year after the Battista arrives we should see the first of the promised SUVs. A conceptual preview, called Pura Vision, was set to be revealed at the 2020 Pebble Beach Concours d'Elegance but that event was cancelled. Unlike the Battista, SUV number one will be offered in right-hand drive form too. Pricing is expected to be close to EUR300,000 in Italy. A range of 550 km and a 300 km/h top speed have been hinted at.
There had been rumours claiming that Rivian would supply its Skateboard platform for at least one of these models. However, on the eve of the Frankfurt motor show in September 2019, Pininfarina issued a media release stating that it was talking to Bosch Engineering and Benteler about a potential collaboration "to develop a new high-performance Electric Vehicle (EV) platform". There was also a video summary of this. It is now understood that the potential alliance with Rivian will not proceed.
SsangYong
Although there was a recent stoppage, SsangYong Motor's Pyeongtaek plant continues to produce all the brand's models, and dealerships are operating both at home and in export markets. M&M appears not to be investing in future vehicles though. Should the company be sold and a new strategic plan be announced, a separate report on forthcoming models will be published.
Reports for many other manufacturers' future models are grouped in the OEM product strategy summaries section of just-auto.com.
Future platform intelligence
More detail on past, current and forthcoming models can be found in PLDB, the future vehicles database which is part of GlobalData's Automotive Intelligence Center. That includes multiple Mahindra models absent from this report.
Geely Holding's subsidiaries and brands will be the subject of the next features in just-auto.com's future vehicles reports series.