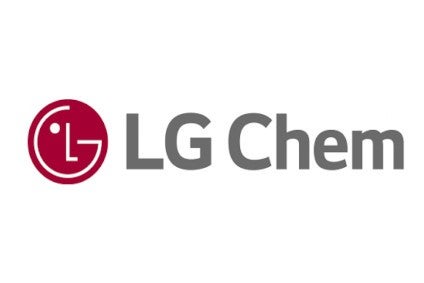 The lithium-ion battery business is expanding at breakneck speed thanks to the rapid growth of electric vehicles and other applications such as grid-level energy storage. As a result, battery manufacturers are in a fierce race to secure market share as automakers commit to multi-billion-dollar deals to supply cells to their upcoming EVs.
LG's Energy Solution subsidiary is one of the largest global battery manufacturers. Its parent company, LG Chem – the South Korean conglomerate's chemicals business – announced this week that it would commit $8.7 billion to its eco-friendly business areas, with $5.2 billion of that earmarked for its Energy Solution battery business. LG expects that the global market for battery materials will grow from $33.9 billion in 2021 to $87 billion by 2026.
The battery funding is intended to allow LG Energy Solution to expand production of the elements that make up a battery cell – these include the anodes and cathodes that form the positive and negative terminals of the battery cell, along with the separator materials that maintain the cell's internal structure.
To put that into perspective, LG Energy Solution currently manufactures around 40,000 tonnes of battery cathodes per year. With the new financial injection, the company hopes to expand this figure to 260,000 tonnes per year by 2026. It has already confirmed that part of the increased supply will come from a new cathode plant that began construction in South Korea at the end of 2020 with a targeted output of around 60,000 tonnes per year.
LG Energy Solution has secured supply contracts with a number of large EV manufacturers. These include Volkswagen, Hyundai and General Motors – the latter of which has developed its new Ultium batteries in cooperation with LG. The company's decision to invest heavily in its battery production business will reassure auto customers, who value supply chain stability and predictable sourcing patterns – especially amidst the ongoing disruption they've faced from recent semiconductor shortages.
Beyond its contracts with traditional automakers listed above, LG Energy Solution also supplies battery cells to the premium EV market leader, Tesla. In particular, LG Energy Solution is the supplier of 2170-format cylindrical cells for Long Range Model 3 and Model Y vehicles built at Tesla's Shanghai, China factory. LG's cells for Chinese-made Long Range Teslas use nickel-manganese-cobalt (NMC) cathode chemistry, similar to all US-built Teslas. Standard Range Chinese-built Tesla models use cells from Chinese battery giant CATL, featuring lithium-iron-phosphate (LFP) cathode chemistry that offers less energy density than NMC but with lower production costs and improved resistance to thermal runaway events (fire).
LG's new investment comes as a report earlier this month in the Korea Herald suggested that both LG Energy Solution and its local rival Samsung SDI have finished sample versions of the new 4680-format cylindrical cell announced by Tesla in 2020. These samples will no doubt be used in an effort to win supply contracts from the US-based EV manufacturer as it expands its production footprint. The new 4680 format promises greater energy density and reduced manufacturing costs compared to current 18650 and 2170 cells common among EVs, and could form the basis of Tesla's so-called 'structural battery pack' where the cell's metal casing actually provides structural support for the vehicle, reducing weight and production costs, while also improving performance.