just-auto's 2011 outlook survey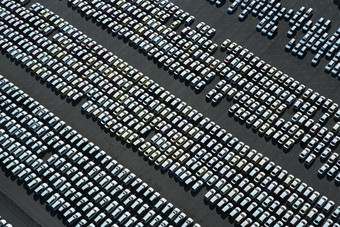 The outlook for global vehicle sales in 2011 looks positive
A survey of just-auto's readership in January reveals views on the 2011 outlook for markets and companies. Dave Leggett reports
If you have heard of 'crowd sourcing' you will know that it relies on the wisdom of crowds. It's a case of the more the merrier in the sense that if you poll five experts on a subject you will get answers that purely reflect what the five think, so any average of the responses reflects that limited input and the possibility of 'unrepresentative' outliers in your small sample. Ask 500 similarly qualified people the same question and you have amassed something much more powerful in terms of weighting; any averages you take on the responses from the much bigger sample will reflect what 500 people think.
It is in the spirit of wanting to tap into our audience and find out what you - the professionals who follow the industry - think that we have conducted our second annual survey of just-auto's audience, looking at markets, companies and some of the concerns and challenges ahead for 2011.
Overall, the results seem to confirm what many of us would have already thought. Prospects for the auto industry are not looking too bad, taken as a whole. There are plenty of positives to take from the survey, but it is looking like a year of consolidation in some respects and given the way some parts of the industry are still in recovery mode or some cooling off of growth is expected. And there are, as ever, some risks (keep an eye on the price of oil and inflationary pressures in general).
A summary of the results follows.
US light vehicle market
The US light vehicle market looks set to continue its recovery path. The survey respondents have 13m units as the biggest response (a figure very much in line with what the professional forecasters are saying). There is though, a fairly wide range with significant numbers opting for a sub-12m market (14.7%). A market over 14m is looking unlikely.
Selected European national markets
How are things looking in Europe? If you follow developments in Western Europe, you will know that we are in a post-scrappage lull with the professional forecasters expecting the West European car market to decline slightly in 2011. It's generally not a very favourable backdrop, although the German economy has been a notable bright spot of late. And, unsurprising, there is plenty of optimism that the German car market will grow in 2011. The French and UK markets appear to be set to be broadly flat, with the Spanish market widely viewed as set to decline.
BRICs
Will vehicle sales in the BRIC markets continue to grow? Yes, but a slowdown is in prospect in the biggest of them all and fastest growing, China. There is a broad consensus that Russia's car market will be growing in 2011, but the respondents are mainly cautious with the biggest response for less than 10% and a significant number opting for broadly flat.
Industry profitability and M&A
The outlook on profitability looks reasonably positive for both vehicle makers and suppliers, though the positive response attracts a higher percentage for vehicle makers. The full-year 2010 results that have come in so far certainly suggest that 2010 was a strong year for many, with suppliers – most notably in North America – enjoying a turnaround with higher volumes on lower cost bases. Can it continue in 2011? And will we see more M&A or tie-ups between vehicle makers? The pressures for industry consolidation or sharing of costs remain considerable and 41% believe that we'll see more of such activity in 2011.
Price of oil
The price of oil is one of the most important bits of economic data for the auto industry insofar as it impacts the price of gasoline at the pump. This is especially so in the US where less of the pump price is accounted for by government taxes and it can directly impact the market as consumers opt for smaller, more efficient vehicles or hybrids. And there are indirect impacts on all of us via inflation, reduced real household incomes and effects on economic growth. Where does just-auto's panel of respondents believe the oil price is headed this year? Almost 84% are in the $90-130 range. At least there aren't too many who think it could go higher.

Electric cars: Will plug-ins struggle for acceptance?
The Nissan Leaf and Chevrolet Volt are leading the plug-in electric vehicle charge in 2011 (the latter being a range extended electric vehicle). Expectations for these technically sophisticated vehicles – coming from bigger OEMs with big marketing infrastructure - are being set high by their respective manufacturers, but will they struggle to achieve market acceptance? The biggest response from just-auto's global army of cynics was 'that they will both struggle for acceptance' (35%). Of course we can debate what 'struggle for acceptance' really means, but it does suggest that Nissan and Chevrolet will have their work cut out with introducing these vehicles this year. Of those who chose one of the vehicles to get off to the best start, the Chevrolet Volt got more votes than Nissan's Leaf.
Vehicle manufacturer group fortunes
The 'who will fare better-than-average/average/worse-than-average' company rankings make for interesting reading. The usual suspects are at the top – Ford, VW, Hyundai, Daimler, BMW. General Motors is a notable gainer on where it was last year; much more optimism that it will perform better than average. Tough times ahead for Renault, PSA and Mitsubishi, by the looks of it. Fiat and Chrysler appear to have it all to do. And AvtoVAZ is a troubled company, even if the Russian market is showing signs of life. Perhaps it is not too surprising that the Chinese OEMs attract a lot of 'don't knows'.

Qualitative comments
There was a space in the survey for respondents to make comments. Here's a selection of the ones that caught my eye.
"Europe struggling, America recovering slowly, emerging markets experiencing very differing levels of growth to each other, but most growing reasonably strongly."
"Generally flat throughout 2011. Probable increase in taxation on vehicles and the cost of oil being a major factor in buyer choice."
"Slow growth, greater reliance on the fleet sector."
"More brand re-defining."
"More great products. Greater MPG driven by market demand not government legislation."
"Raw material costs squeezing margins particularly in the high tech part of the market."
"Greater change to energy efficiency in production and use of lighter materials."
"More and more players focussing on B segment..."
"Central & East European plants will boost production."
"Difficult year in Europe as austerity measures kick in and disposable income and consumer confidence reduces. Further movement towards fuel efficient cars but electric car pick up likely to be slow. More introductions of electric cars will however raise awareness and result in solutions to some of the initial problems experienced with these cars."
"Smaller car makers like Saab will get big problems and probably disappear or bought by another OEM."
"Consolidation, cross-supply deals & alliances, skill shortages for product development in some areas, gradual deflation of EV hype."
"More companies introducing EVs; VW increasing their advance; GM's image in China helps recovery in USA; Fiat-Chrysler alliance will assist both companies; more companies will align or form JVs; Magna will start to produce own cars; fuel cells and batteries will make major advances. Chinese and Indian automotive industry will gain world acceptance BRICM countries' population will rise above poverty — we all hope."
"Considerable uncertainty in China after the recent dramatic increases in light vehicle sales & the government's consequent attempts to rein-in growth in Beijing & other centres. Chinese manufacturers are likely to step up efforts to export. The vehicle market should continue to rebound in Russia, and should continue to expand in India (but Tata could remain under pressure through continuing disappointing sales for its Nano). In western Europe, the German market should remain strong, but as your survey pointed out, much will depend on the continuing euro worries, particularly in markets like Spain. VW will be pulling out all the stops to accelerate introduction of the Mk7 Golf and coming Up! minicar. Collaboration with Suzuki will strengthen."
"Global awakening to the importance of The Scuderi Engine technologies."
"European over-capacity remains a problem. Brands will need to work harder to differentiate, those who do well will thrive. Competition will increase as brands from China and India look for further expansion, eroding market share (although not hugely initially) of established brands (making it even more important to differentiate the brand)."
Most popular news
---
Most popular insights
---
Oops! This article is copy protected.
Why can't I copy the text on this page?
The ability to copy articles is specially reserved for people who are part of a group membership.
How do I become a group member?
To find out how you and your team can copy and share articles and save money as part of a group membership call Shivani Hayer on
+44 (0)1527 573 732 or complete this form..