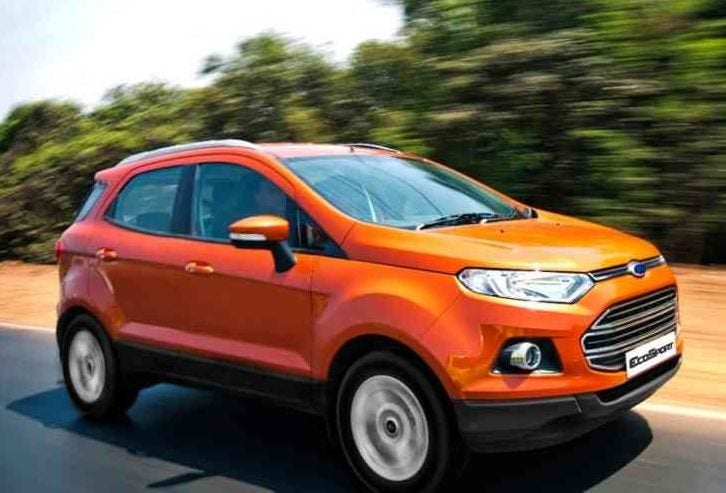 It's been a bumpy ride for Ford in the Indian market. The automaker's nearly three-decade presence in the country is full of a series of good cycles and bad cycles. Many of its 'deserving' products have failed to lure a mass audience in the country. Recently, Ford has been a 'buzz' in the Indian market over various speculation and/or rumours around the American automaker that include: Ford winding up operations in India; selling its manufacturing to new automaker Ola; contract manufacturing for Citroen, or looking for a new business partner to bring in new investment, etc. Ford has done some major business restructuring so far this year, or as the CEO Jim Farley says "2021 is our year of action". The company ceased all production in Brazil and aims to focus on profitable markets as well and the must-have electric vehicles.
After ending its proposed joint venture with Mahindra & Mahindra which was aimed at co-developing products, share suppliers, powertrain and tech, the company says it is 'evaluating alternatives' and reassessing capital allocation for India. However, there is no clear information from Ford about its future roadmap in India which lends credence to the gloomy picture painted by many. According to the Financial Times, Ford's India operations lost $23 million in 2020, down from a $804 million loss the previous year. At the moment, Ford is pretty much on its own and continuing independent operations.
India has been a tough nut to crack for many global OEMs. Ford, Honda, Toyota, Nissan and others hold miniscule market share, less than 3%, in the world's fifth-largest market in terms of sales. The market is quite dynamic and highly price sensitive. Ford's folio in India has been simpler than other OEMs, while the products are technically competent, slow product cycles/updates, higher maintenance costs and moderate distribution and aftersales network have inhibited the growth.
Ford presently offers only five key vehicle models in the country including its flagship EcoSport and Endeavour (aka Everest overseas) models. EcoSport – the first sub-compact SUV in India – was a major success for the company. However, it is now losing share to newer competing products. Further, the economic woes that rattled the automotive industry and the COVID-19 pandemic has made things tough for the company in India.
It is maybe not the right time to comment on how Ford will shape up in the near-term. Will it exit the market? Or only focus on exports? Or continue with further investments? But there are multiple perspectives that can be brought up while connecting the dots.
While Ford has been long playing under the 100K volume bracket in terms of sales, the recent sharp declines in sales due to COVID-19 and economic imbalances has given a hit to the company's bottom-line growth. It is important to note that, unlike Ford, several other OEMs in the same segments as Ford are recovering well from COVID blues and outperforming the market. Additionally, the company's highly underutilised production capacity is a huge financial stress and a major cause of loss. Even with utilising its two production plants located in Chennai and Sanand for export production, it is only at 25% of its total capacity in 2020 – 440K units annually. General Motors (GM) had a similar fate in India, high underutilised capacities eventually led to a total exit of the American automaker from the country. With reeling down sales volumes, GM discontinued local sales operations in 2017 but continued production for exports. However, it gave up and announced a complete end to operations in India in 2020.
At present, Ford is in a better position than GM was before its exit. But the further decline in sales may lead it to a similar path. However, the company's recent efforts are evident for its commitment to the Indian market. In early January 2021, Ford reduced its prices by up to 4.5%, brought back an automatic gearbox to the Figo Hatchback, launched EcoSport SE in March and has plans to export the locally produced EcoSport SUV to the South American market. The company is also set to launch its facelifted EcoSport by the end of 2021 and has also made certain changes to the management this year. Lately, Ford has been trying to feature-load its products without much elevating the price tag, strengthening its competitive positioning. However, the market does not stand still in India, or indeed anywhere, and the company will need to strongly work on its strategic priorities to make a difference in India.