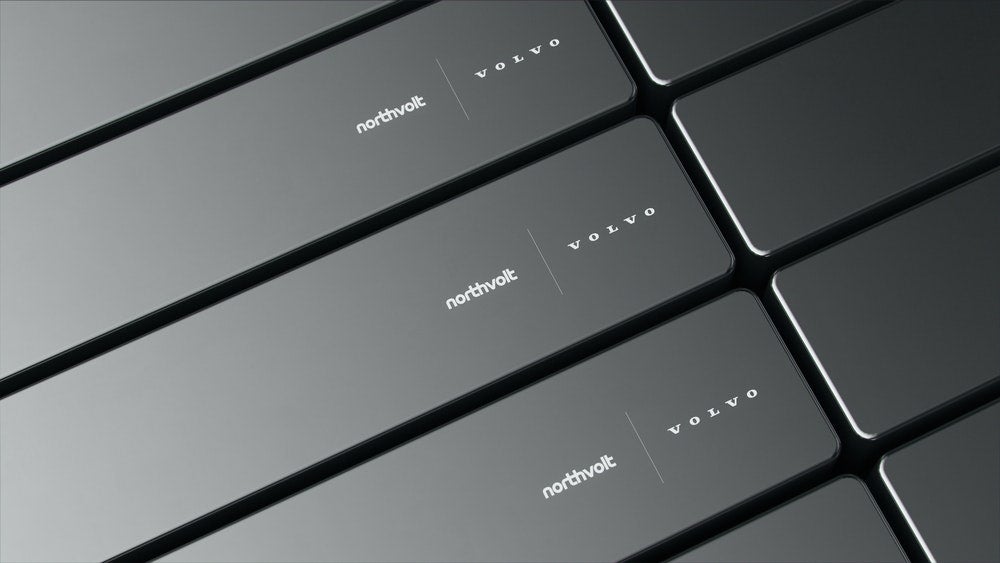 Currently, EV battery technology is heavily weighted around a handful of epicentres – China, North America and South Korea. Most major lithium-ion developers are either headquartered in these markets, or have a significant manufacturing presence there. Naturally, this has driven the production of EVs in those markets, which are then sold locally or exported.
So far, however, Europe has not played a large role in the EV battery industry. This is influenced by the fact the continent is struggling with the legacy of its past strength in manufacturing combustion-powered vehicles. While this was once a virtue, it is quickly becoming a liability because many European automakers are now stuck with production networks heavily weighted towards combustion vehicles that are rapidly falling out of favour. In many cases, those factories were already struggling with overcapacity before the widespread rollout of EVs even began.
This is the gap Swedish battery manufacturer Northvolt is seeking to exploit. In an interview with the Fully Charged YouTube channel, Northvolt's CEO Peter Carlsson noted that, before his company began operations, the only major battery manufacturers in the continent were Saft and Varta and, in the field of EV batteries, neither of those had progressed from relative niche status compared with the battery giants of Asia and North America. Carlsson noted that Europe had the strongest commitment to the Paris Climate Accord and foresaw that the way to achieve those aims was through a combination of electrified vehicles, renewable energy and energy storage, all of which would see battery demand in the continent rise significantly.
Already, Northvolt has won major orders from Volkswagen and Volvo. In particular, the latter has recently agreed with the battery developer to set up a gigafactory in Europe to begin operations in 2026. Volvo expects to source around 50GWh worth of cells per year from the new factory, which will stand on top of the 15GWh worth of cells Volvo has already committed to buying from Northvolt per year. Volvo's total annual supply of 65GWh will be enough to supply between 500,000 and 1 million EVs depending on the size of the battery packs fitted.
So why not simply import cheap batteries from China and other markets where mass production means costs are low? The first reason is that batteries don't travel well – they're heavy and carry a risk of fire that makes them tricky and expensive to ship. In addition, European governments and automakers will have taken note of the early lead China has taken in the production and sale of EVs and EV batteries, and will be resistant to allowing Europe to cede manufacturing might to the continent – instead, they will be pushing to enhance battery manufacturing strength within Europe.
Funding and finances
GlobalData's deals database has tracked a total of $6 billion worth of investments in Northvolt since it was founded in 2016. Early venture financing came in 2017 from energy generation and storage companies including Vattenfall, ABB and Vestas Wind Systems. Further capital raises took place in 2018 with Northvolt attracting financing from battery testing company SoftEnergy Controls and commodity trading firm Marubeni, both hailing from Japan. In the same year, partnerships were signed with Siemens, BMW and Umicore to leverage Northvolt's specialism in batteries to develop the technology in the continent.
In 2019, Northvolt's finances strengthened significantly. That year, the company won a $1.6 billion investment from Swedish investment fund Kinnevik AB then, later in 2019, Northvolt signed a major joint-venture agreement with Volkswagen to supply the automaker with batteries for its upcoming EV models – the value of the deal was around $1 billion.
More investment was won in September 2020 with a $600 million round provided by a number of funds along with automotive investment from Volkswagen and Scania. Then, in June 2021, the company secured a $2.75 billion investment round – this also included a number of funds along with existing investors Volkswagen and Scania.
Considering the European Union is keen to develop battery technology in the continent, the European Investment Bank (EIB) has also played a role in the growth of Northvolt. In 2018, the EIB loaned the company EUR52 million to help set up its demonstration battery production line. This was followed by a EUR350 million loan in July 2020 to support the construction of Northvolt's full-scale Skelleftea, Sweden production line.
Northvolt began flexing its financial muscles in March 2021 with the acquisition of US battery technology developer Cuberg. Cuberg's technology is based around a novel liquid electrolyte combined with a lithium metal anode. This pairing is said to yield a cell with 70% more energy density than comparable lithium-ion cells. These especially lightweight cells are intended initially for electric aviation but the technology could be adapted to EVs by Northvolt further down the line.
Sustainability
Sustainability is a big consideration for Northvolt. Building battery cells is an energy intensive process, with both the manufacturing and the energy cycling to activate them taking a great deal of energy. Northvolt's CEO estimates that making 1kWh of battery cells uses between 80 and 100kWh of energy and, when the Skelleftea factory is at full capacity, it will account for up to 2.5% of Sweden's total electricity load. As a result, the company decided to set up base in Sweden because it noted that Northern Europe has a surplus of renewable energy, which could decarbonise the process.
In addition, Northvolt has built recycling into its manufacturing process. The company utilizes recycling methods including hydrometallurgical separation to recapture active materials from discarded EV batteries – this includes nickel, cobalt and manganese that can be extracted with other methods, but also lithium which can is often lost during these processes. The company hopes that, using these methods, up to 90% of each battery cell it manufactures can be recycled.
Cell technology
Northvolt supplies cells in a range of formats and will work with automakers to develop custom products to suit their particular project. However, the company mainly manufactures cells in two forms – cylindrical and prismatic. The former are, as the name implies, cylindrical in shape and are a commodity product used in a huge range of applications including EVs, power tools, grid-scale energy storage and personal electronics. Notable examples include Tesla vehicles that use cylindrical cells tessellated together with coolant channels placed in between. With Tesla preparing to set up an EV production line in Berlin, Germany, Northvolt may be positioning itself as a potential cell supplier, so has ensured it offers the common 2170 cylindrical cell format used in Tesla Model 3 and Model Y vehicles.
The other cell format Northvolt manufactures at scale is prismatic. These units arrange the battery internals in a stack and then place that stack inside a hard aluminium housing with the requisite electrical connectors attached on top. This design offers slightly less energy density at a pack level due to the increased amount of internal support structures, but offers greater safety and stability thanks to the tough outer casing. Volkswagen's newly released MEB EV platform is known to use battery modules that can be fitted with prismatic cells. As a result, it's no coincidence that Northvolt builds this type of battery considering the Volkswagen is expecting its demand for Li-ion cells to grow dramatically to 240GWh by 2030.
Northvolt currently builds lithium-ion cells using nickel-cobalt-manganese (NCM) cathode chemistry. This is the leading cathode chemistry for lithium-ion cells and offers the best energy density of any technology currently in production. Considering many automakers are racing to improve the range of their EVs, it is likely that this chemistry will continue to be the dominant form for at least the next decade because it offers the greatest storage potential.
A competing cathode chemistry is emerging, having been developed and produced by the likes of China's CATL and BYD, dubbed lithium-iron-phosphate (LFP or LiFePO4). This chemistry is a little cheaper to produce than NCM chemistry with a key driver being the omission of cobalt – a rare and expensive metal that has also been tied to child labour abuses in the Democratic Republic of the Congo where it is often mined. While they cannot quite match the outright storage capacity of NCM, LFP cells have longer cycle lives and are more resistant to thermal changes. In the future, smaller and more affordable EVs may move to LFP cells, while NCM cells are reserved for more powerful and expensive models.
CEO Carlsson is also unconvinced by the potential of solid-state batteries in the near term, despite acknowledging that they could achieve high levels of energy storage in the future. In particular, Carlsson points to challenges with getting solidstate cells to operate across broad temperature ranges, noting that it would be very hard to start a solid-state-equipped EV when it is -30C in Sweden.
This all gives the impression of a company that is not seeking to ramp up on the back of a novel but unproven technology. Instead, Northvolt appears to be focused on optimising the production methods used to make today's Li-ion batteries, and will achieve this through improvements in cell design, more far-reaching use of recycling in the production process, and the decision to power the factory with renewable energy to limit its carbon footprint.
[table "12" not found /]