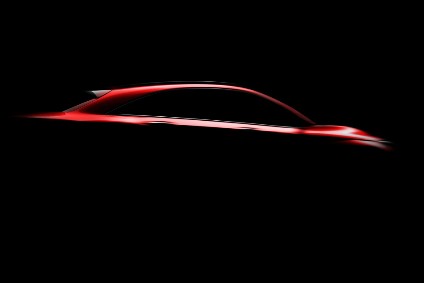 In ten days' time, Nissan's luxury brand will have a new boss. Much work awaits Peyman Kargar.
The list of tricky tasks for the incoming SV-P & Chairman includes what to do about collapsed sales in North America, an only tiny presence in China, plus decisions relating to the future of Infiniti's cars. And if there is money to be made out of EVs, how will he make that happen?
As Infiniti racks up thirty years of existence in its founding markets, the business has changed beyond recognition. Unfortunately, Lexus is way out in front of its rival in not only North America but in China too.
Thumped by Lexus. Everywhere.
Data for April are obviously irrelevant and even Q1 isn't necessarily a fair or accurate comparison. Numbers for CY2019 are instructive though, Lexus retailing 298,144 vehicles (-0.1%) in the USA compared to 117,708 Infinitis (-21%), and 157,385 Acuras (-1.0%).
The fact that Infiniti manufactures several models in the PRC only adds to the humiliation of it being a serial under-achiever there too. At least things improved in 2019, although they needed to: retail sales of the two locally made vehicles shot up by 23% to 34,011 (QX50: 21,415; Q50 L: 12,696).
The brand's Chinese market registrations are way ahead of Acura (14,990), it should be noted, yet Lexus thumped them both, selling 201,993 (+23%) cars and SUVs. Worse, every one of these was a duty-attracting import, i.e. people are willing to pay high prices for Lexus brand vehicles. There were also 9,728 imported Infinitis (QX60, Q70, ESQ, Q60, QX30, QX80), although that total was down 37% on CY2018. You can see from the models listed there much of the 37% fall was due to several old vehicles going out of production.
Not so Big In Japan either
Lexus still has one, but a big V8 Infiniti sedan is long gone, most of its other cars have been either discontinued or look as though they won't be replaced. Nissan has pulled its premium division from many parts of the world too. That includes most of Europe and parts of Asia-Pacific after multi-market failures.
Unfathomably, still no direct challenge to the rise of Lexus in Japan has happened. Instead, a half-hearted and confusing attempt at leveraging an esteemed, historic model name: the Q50, still with the Infiniti logo on its grille, is marketed as the Nissan Skyline.
The perfect time for a reboot
Nissan Motor is about to announce a major restructuring, the likes of which hasn't been seen since Renault stood behind it just over twenty years ago, urging the company's own management to push through a significant package of emergency cuts while the French company persuaded Japanese banks to fund urgent investments.
What will happen to Infiniti's current model range, production plants, Chinese joint venture, advanced technology, workforce and future vehicles? Nothing is known for sure just yet although we can probably expect fewer cars, more EVs, potentially some REEVs and of course, additional SUVs and crossovers.
Crossovers & SUVs
A small crossover – let's call it QX20 – could work for the brand in China. Until it went out production a few months back, one existed for many years, a fact that not everybody who looks at Infiniti's global line-up realises. Now that the Nissan Juke has at long last been reinvented in second generation form, a follow up to the ESQ could certainly give Chinese market dealers a handy B segment model. As with the original, it would be an import from Japan.
If there is a second generation QX30, such a vehicle would use a Renault-Nissan-Mitsubishi architecture. While Infiniti continues to share certain powertrains with Daimler, it is said that the German company's MFA2 platform is too costly for the follow-up to the MFA-based Q30/QX30.
The earliest launch date for this model would appear to be 2022 or 2023. The business case for a new C segment SUV could be ropey though, as Europe is out of the picture and models of this size are not a major category in the US. Having said that, build in China as part of the Dongfeng Nissan JV might work.
The QX50 was the first vehicle for the Renault-Nissan Alliance and Daimler's Aguascalientes 2 plant in north-central Mexico. The QX55, a rival for the BMW X4, will be made there too. The model name was announced by Infiniti in August 2019 during Monterey Week and a silhouette sketch released (see image). Production, originally due to start in July, won't now commence until November. This model can be thought of as a coupe-crossover version of the QX50: see link to PLDB below for details of that vehicle.
Production of the previous QX70 ended in August 2017 after more than nine years. Since then, US dealers have been keen to receive a replacement but none has come. There could well be one for the 2022 model year. If this project has survived Nissan's cost cutting, a new QX70 would logically share a front- and all-wheel drive architecture with the next Nissan Murano.
Given that a QX55 is coming, there seems no reason why Infiniti couldn't also have a QX75. This could be the name of the brand's first EV. The fact that it would be crossover was announced in December 2018, with a preview of the model – the QX Inspiration concept – taking place a month later at the Detroit auto show. If the production model is the same size as the concept then it will be a competitor for the Audi e-tron, BMW iX3 and Mercedes EQC. According to rumour, the production model will be manufactured in China by the Dongfeng Nissan JV.
The second generation QX80 had been due this year, although it may now be delayed until 2021, 2022 or even 2023. The styling is expected to have been previewed by the QX80 Monograph, a concept shown to the media in April 2017 at an event in New York city.
The brand's biggest SUV should carry over its 5.6-litre V8 although Nissan's VC-Turbo engine might also be available. This huge, up to eight-seater vehicle will be sold mostly in North America, Russia, Australia and certain Gulf States. The US has always been the QX80's best market.
Hiroto Saikawa, Nissan Motor's then CEO (he stepped down in September 2019), told the media in January 2018 that all future Infinitis would be electrified in some form or other. There will be one exception: the next QX80.
The new model might have the same platform as the one developed by Mitsubishi Motors for multiple ladder-frame pick-up trucks such as the L200 and various future Nissan models.
Cars
The Q30 was a major disappointment but there may well be a replacement, even if it seems more likely to be a sedan instead of a hatchback. After the axing of Infiniti production (Q30 and QX30) in England in mid-2019, it is presumed that any next generation of the brand's C segment/Compact models would be built in China and maybe North America too.
Will there be a new Q50? Not too long ago that would have seemed an odd question but with Infiniti having only the smallest presence in any country apart from the USA, it's fair to ask. Theoretically, a replacement might be made only in China and in extended wheelbase Q50 L form. The current car dates to 2013 so if Infiniti USA believes the segment isn't worth fighting BMW, Mercedes and Audi for – look at how few S60s Volvo sells, for example – the current car might be the brand's last attempt to compete with the 3 Series, C-Class and A4 sedans.
The same almost certainly applies to the Q60, a coupe deserving of far more attention than it has gathered. The convertible which might have helped sales never appeared and as the car has been around since 2016, likely won't be added now either. A facelifted Q60 should be launched later this year or in 2021 but that will probably be the last major news, production probably ending in 2023, if not sooner. Nissan may even cancel the restyling and stop production as this model's popularity has never matched the looks and dynamics.
Finally, big four-door cars, a nowadays small segment for Japanese luxury makes and a couple of German ones too. American Honda has just confirmed what was obvious; i.e. that the current RLX will be the last in the line for big sedans from Acura. The Legend was the first large-ish sedan from any of the eventual three Japanese premium brands back in the 1980s, that car pre-dating the Lexus LS 400 and Infiniti Q45 by a few years. If Honda has given up on this class, Nissan is still aiming to try again as the profits can be strong if the product succeeds: witness the enduring appeal of the Mercedes S-Class.
Several generations of the Q were sold mostly in North America from the time of the Infiniti brand's launch there back in the early 1990s. Sources now indicate that any revival of the Q would likely be an EV, or at least, electrified. The most recent of three concepts (the others were in 2014 and 2018), the Qs Inspiration, was revealed at the Shanghai motor show in April 2019. Although it looked more like a crossover than a sedan, this was said to be a preview of what might be called the Q80 or Q90. It would go up against the Mercedes EQS. Should this project survive Nissan Motor's latest cost cutting, the market launches in China and North America would be 2021/2022 at the earlier.
Reports for many other manufacturers' future models are grouped in the OEM product strategy summaries section of just-auto.com.
Future platform intelligence
More detail on past, current and forthcoming models can be found in PLDB, the future vehicles database which is part of GlobalData's Automotive Intelligence Center. That includes Infiniti models not featured in this report.
The first brands to be featured as part of the Groupe Renault and Nissan Motor series were Alpine and Renault. These were followed by Dacia, Samsung (RSM Renault Samsung Motors), Lada and Mitsubishi. Next comes a report on Datsun and Venucia, to be followed by a focus on Nissan itself.