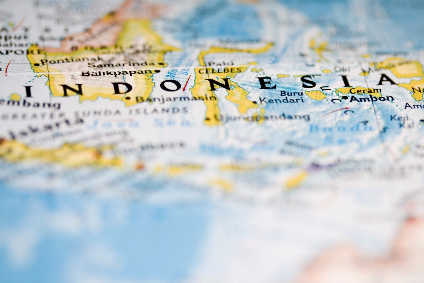 Economic growth in Indonesia, like in the rest of Asia, began to slow sharply in March as reality began to sink in over how big a health threat the COVID-19 coronavirus, now referred to locally as SARS-COV2, has become both domestically and across the globe.
As recently as the beginning of March, the government was denying that the coronavirus had even reached Indonesia's shores – a view backed by the complete lack of testing equipment. Some key ministers have since been forced to accept that no amount of chili peppers or prayers would keep the disease at bay without the addition of more practical measures. The government's earlier belief that the country's warm and humid climate would prevent the spread of the virus, or at least severely restrict it like in the case of the SARS virus in 2003, has also been largely dismissed.
The arrival of test kits in mid-March confirmed what many had suspected – that the virus was well established in the country and expanding rapidly. By 7th April over 2,700 confirmed infections had been reported, more than half of which in Jakarta alone, along with 221 related deaths. This is seen as just the tip of a large iceberg, however, evident by the disproportionately high death-to-infection ratio due to the lack of widespread testing as well as a weak healthcare system.
Official statistics showed an abnormal spike in the number of funerals in Jakarta in March, to almost 4,400 from a monthly average of around 2,500. Some observers are extrapolating these figures to estimate the spread of the virus in Jakarta.
The government is now implementing defensive policies adopted in most other affected countries, although so far it has stopped short of imposing compulsory lockdowns on its citizens – fearing that cutting people off from their sources of income may lead to broad-based social unrest in the country. Inevitably, most businesses are struggling under current conditions and unemployment and poverty levels are set to rise sharply. The longer this health crisis goes on, the more real the prospect of social unrest becomes.
Backed by the government, companies are now encouraging employees to work from home where possible amid increasingly forceful demands of the general population for "social distancing." Businesses such as bars, clubs, leisure and sports centres were the first to be forced to shut down, in the third week of March, along with any form of social gathering in public areas involving more than five people. Schools are now closed, with lessons now taught mainly over the internet, and religious gatherings have also been banned in the most affected areas -although this order is often ignored.
Apart from religious gatherings, the message of social distancing has largely been taken on board by Jakarta's residents. Most people wear face masks in public areas and hand sanitiser is freely available for public use in most supermarkets. Before shopping malls were ordered to close, most were largely deserted already apart from people visiting essential outlets such as pharmacies and supermarkets. Restaurants now can only offer take-away and home delivery services and Jakarta's typically congested streets have been strangely free of traffic jams.
The Governor of Jakarta Anies Baswedan has announced the city's emergency response to the coronavirus will be extended by two weeks to 19th April, a deadline that may well be extended further. But the central government is well aware of the need to keep the economy moving, albeit at a significantly reduced speed, and for life in the country to "normalise" as soon as possible.
The new vehicle market had begun to stablise in December after a year of sharp declines – largely in response to a series of interest rate cuts by the central bank. Monetary loosening has been stepped up since the beginning of the year, with the Bank of Indonesia cutting its benchmark rate to 4.5% in its March meeting. The latest available vehicle market data, for February, shows just a 2.6% year-on-year sales decline – with the market supported by aggressive promotional campaigns and increasingly attractive financing packages.
Business and consumer confidence have turned extremely negative since then, however, and spending priorities have changed completely. The vehicle market is expected to have plummeted in March and the sharp decline is expected to continue in the second quarter and beyond. How long will depend on the extent of the economic damage and how quickly life can return to something resembling normality. In the meantime a large number of companies will go bankrupt and unemployment levels will rise sharply. Transportation, tourism, hospitality and other segments of the services industry have been hit particularly hard.
The government has not come out with any specific guidelines for the automotive industry, choosing instead to allow economic activity to continue where possible. Obviously general safety guidelines apply here too, including stepped up measures such as the disinfection of premises, personal sanitizing, distancing and compulsory face masks.
Suzuki and Honda were the first automakers to announce plant shutdowns in Indonesia in response to COVID19, for two weeks starting on 13th April, while Toyota has said it is monitoring the situation very closely. No doubt, more temporary plant closures will follow as economic activity in the country continues to slow sharply and as vehicle manufacturers adjust to the inevitable sharp drop in demand. In a statement released this week, local industry association Gaikindo concurred with this assessment – saying it expects vehicle output to plunge by 50% this year as domestic and export demand for vehicles evaporates.