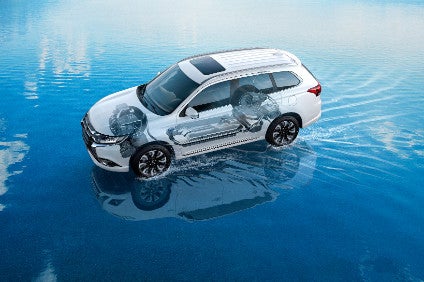 The Thai government is expected to announce an overhaul of its Eco-Car programme in the coming weeks, as it looks to exploit growth opportunities in new segments of the automotive industry. It is looking, once again, to steal a march in its neighbours – this time by targeting regional opportunities for electric vehicles and plug-in hybrids.
The Thai government has claimed mixed success over the last ten years with its Eco-Car programmes. The first phase was launched in 2007 and attracted five vehicle manufacturers. In exchange for generous tax incentives, Nissan, Honda, Mitsubishi, Suzuki and Toyota committed to produce at least 100,000 units annually within 5-8 years.
Incentives offered by the government's Board of Investment included 5-10 year corporate income tax holidays, duty free machinery imports and tax incentives for local buyers.
Eco-Car specifications were dictated by the government, including vehicledimensions and maximum fuel consumption of 20km/litre, while high minimum export quotas were also a key requirement. Among the key models where the Nissan March, Mitsubishi Mirage and Toyota Yaris.
In late 2013 the Thai government launched PhaseII of the Eco-Car programme, with a total of ten carmakers signing up to its tax privileges including Ford, Mazda, General Motors, Mitsubishi, Toyota, Honda, Suzuki, Nissan SAIC Motor-CP and Volkswagen. More strict fuel consumption and emission standards were set and the production start-up deadline was set for 2019.
The ten manufacturers had pledged investments of THB139bn for Phase II, for a combined output annual of 1.58 million cars within 4-8 years of production start-up.
So far, not all manufacturers have been able to fulfill their production obligations under Phase I, while General Motors has since withdrawn from Phase II.
The local Thai market only recently began to fully-recover from a four-year decline, which started soon after the withdrawal of the previous government's first-time buyer incentive programme in 2012. In the meantime a key overseas market, Indonesia, launched a popular small car programme of its own thus reducing the scope for Thai exports.
The Thai government, recognising that automotive technology evolves rapidly these days along with changing consumer priorities, has decided to allow automakers to include new electric and hybrid vehicle models into their Eco Car production quotas.
The change of policy will also help improve the chance of success for the multitude of Eco Car projects. For the many automakers struggling with how to meet their production quotas, the additional flexibility was welcome news.
The BoI is offering eight-year corporate income tax holidays on investments for EVs, plug-in hybrid vehicles and key hi-tech components such as batteries, traction motors, converters and inverters and battery management services, while no minimum production quotas have been set.
The new policy is already attracting significant new investment in segments of the global vehicle market that are poised grow rapidly over the next 20 years.The Thai government believes that even modest initial investments will likely grow into more substantial operations in the future. Global demand for these vehicles is clearly on the up.
The BoI has already granted investment incentives for the plug-in hybrid vehicle and component investment projects from Toyota, Honda, Nissan, Mercedes-Benz, Mazda, BMW and SAIC Motor-CP.
In November Mazda was the latest to get approval for incentives for its THB11.5bn (US$348m) investment in the production of hybrid-electric vehicles and related batteries, traction motors, converters and inverters as well as to provide battery management services.
Earlier that month the Thai government announced that Mitsubishi Motors is expected to submit plans for a THB11bn (US$333m) investment in hybrid vehicle production in the country by the end of the year, possibly a hybrid version of its popular Outlander compact SUV and also battery packs.
Carmakers that are not participants in the Eco-Car programmes, such as Mercedes-Benz and BMW, have also been granted investment incentives for plug-in hybrid and battery production in the country.
The industry is still waiting for the government to announce a new domestic excise tax structure that will sufficiently incentivise local purchases of hybrid and electric vehicles without compromising other segments of the market previously regarded as priorities, including Eco-Cars and even pickup trucks which for decades have been the backbone of the country's automotive industry.