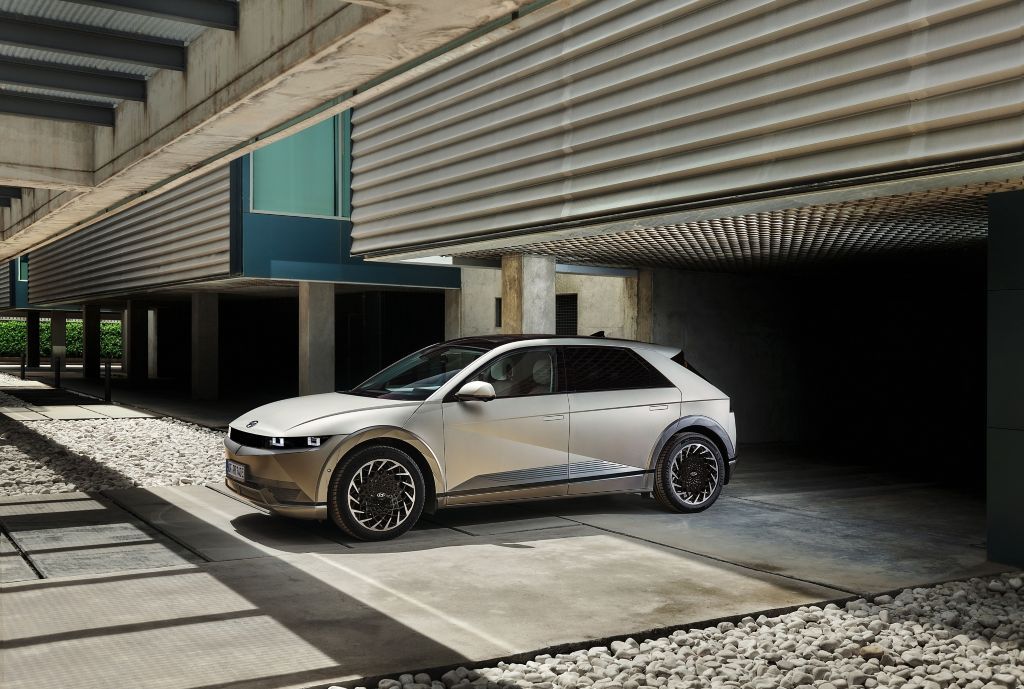 Hyundai Motor Group made a major statement of intent at last week's Busan International Motor Show when it unveiled the Ioniq 6, its second model based on its electric-global modular platform (E-GMP) – a purpose-designed platform for its new generation of electric vehicles.
The Ioniq 6 arrived a little more than a year after the company launched the Ioniq 5 SUV, its first E-GMP model, which marked the beginning of the company's transition to zero-emission vehicles.
The Ioniq 6 is a sedan powered by a 77kWh lithium-ion battery-pack which the company claims gives it a range of over 600km on a single charge. The Ionq 6 will be available in RWD and AWD versions, with the top-end model producing 239 kW of power and 605Nm of torque. It is due to be launched in South Korea in September and exported to global markets towards the end of the year.
Also at last week's show Hyundai confirmed it will launch a high-performance version of the Ioniq 5 under its high-performance N brand in 2023. It also unveiled two high-performance concepts under the N brands – the RN22e high-performance version of the Ioniq 6 and the N Vision 74 – a hybrid vehicle combining EV technology with an advanced hydrogen fuel cell system.
Earlier this year Hyundai Motor Group announced a stepped-up strategy to gain a lead on its main rivals in the fast-growing global EV market, targeting annual sales of 3.23 million battery-powered vehicles per year by 2030 under the Hyundai, Kia and Genesis brands – or some 40% of the group's expected global vehicle sales.
Hyundai Motor alone is targeting 1.87 million EV sales annually by then, helped by the launch of 17 new models including eleven under the Hyundai brand and further six under the Genesis luxury brand. This presumably includes the Ioniq 6.
The company said it will spend close to KRW20trn (15bn) by 2030 to achieve its electrification targets and a further KRW12trn on strengthening its software capabilities, with a particularly focus on artificial intelligence (AI) and autonomous driving technologies. This seems a little short given the scale of the task, however.
In May the South Korean automaker announced plans to build its first dedicated EV plant, in the US state of Georgia, with construction set to begin early 2023. The US$5.5bn project is scheduled to come online in the first half of 2025 with the capacity to produce 300,000 vehicle per year – supplying a "wide range of EVs" for the Hyundai, Genesis and Kia brands in the region. The automaker also makes EVs in the Czech Republic and from earlier this year also in Indonesia, albeit sill in limited volumes.
The company's main labour union in South Korea, no doubt unhappy with Hyundai focus on overseas expansion, recently claimed the automaker had pledged to invest KRW63trn (US$48bn) to upgrade its facilities in South Korea. Last month Hyundai also confirmed it will build a dedicated EV plant in South Korea – also scheduled to become operational in early 2025. It will be the company's first new vehicle production facility to be built in South Korea in almost three decades.
Managing the transition to zero emission vehicles while also supplying ICE vehicles to global markets, while no more difficult than for other global vehicle manufacturing groups such as Toyota and Volkswagen, will be a complicated and costly balancing act nevertheless. But ultimately, the group expects to achieve a 10% operating margin on its EVs – mainly through standardising components across model ranges and its strengthened "software capabilities".