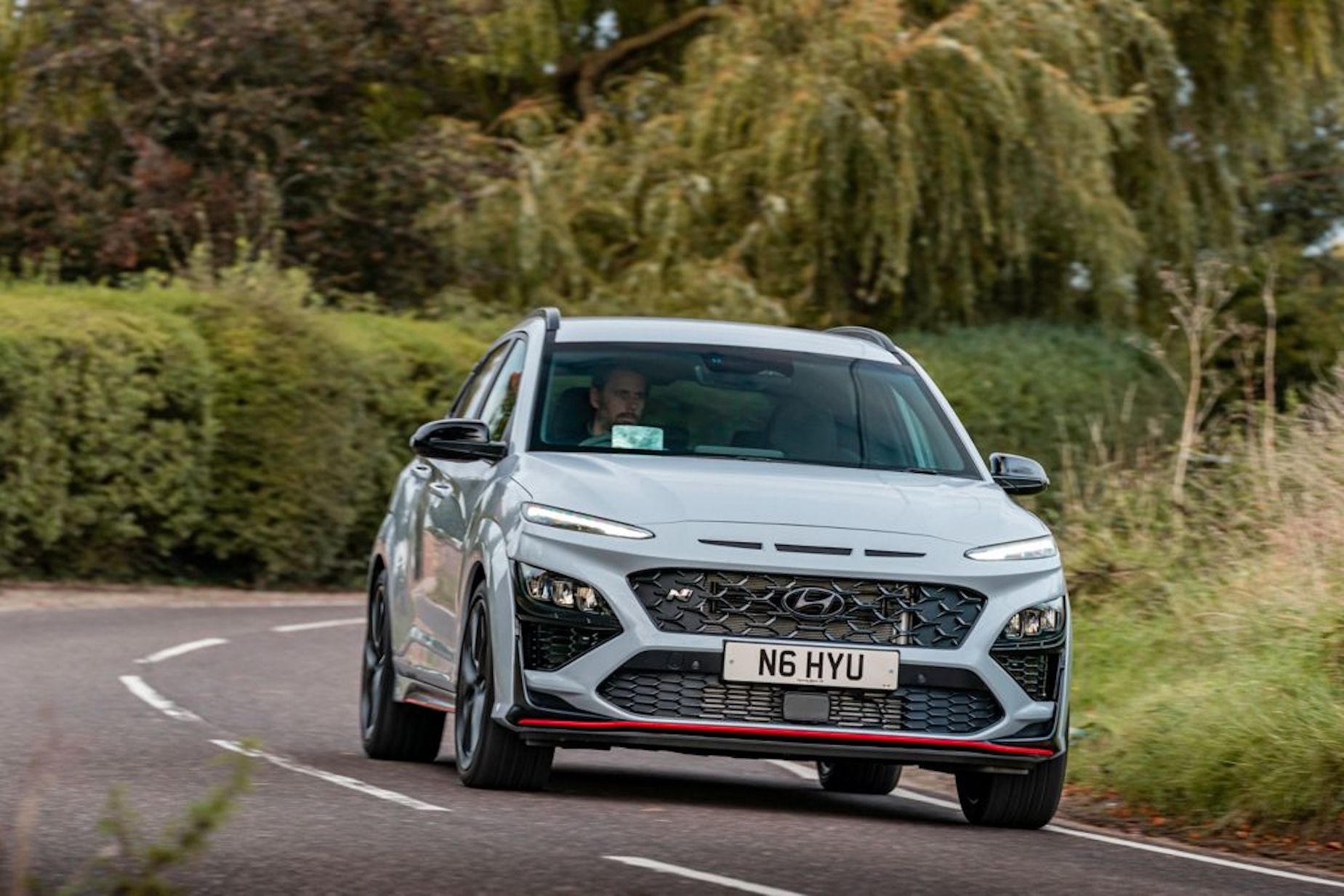 How do you take on the German OEMs in their home market? Year to date, four VW Group brands plus Opel, Mercedes and BMW take seven of the top ten places with Ford, technically a foreign marque but in practice a local one, also in the top eight.
Hyundai, ninth, isn't that far behind the names traditionally most popular with car buyers in Germany. And while 2022 is hardly a typical year, the Korean brand has been getting ever stronger in Europe's largest market for some time.
Beating Kia – now a rare thing in Europe
This is also one of the few countries in the region where Kia not only cannot get ahead of its parent brand but greatly lags Hyundai. Why is this?
Keeping Hyundai ahead of not only Kia but also Toyota, Renault, Fiat, Peugeot and others is a stellar reputation for reliability and good value. Some might say so what, when Kia has the same attributes and a seven-year warranty in every European country? There must be something else at work here.
The Biermann factor
Hyundai has been consistent in its approach to brand building with sportier cars. The company's poaching of Albert Biermann (recently retired though he remains an advisor) from BMW M in 2014 was a masterstroke. It certainly helped the brand's marketing efforts, particularly in Germany.
N stands for both Namyang – the group's R&D headquarters in South Korea – and Nürburgring, home to Hyundai Motor's European Test Centre.
Does any of this matter to people buying, say, an i20 or a Tucson? Yes and no, yet what it says – and German buyers tend to take notice of such things – is that the cars are expertly engineered by enthusiasts. It's the same effect that knowing a fast and expensive GTI exists has on many who buy a Golf regardless of its price premium over just about every other car in the segment.
Following VW's example
Can Hyundai pull off this trick with the Kona N, its first sports SUV? First it's worth noting which major brand was already in this segment: Europe's number one, with the T-Roc R. It may not be a big seller in that form but it doesn't need to be. The mere existence of the R acts as a kind of sporty, premium priced halo for the entire model line.
Other models such as the highly acclaimed i30 demonstrate how serious Hyundai is about the N sub-brand yet can a small SUV really be a genuinely sporty vehicle? The Kona proves it's possible.
Two-wheel drive only
A zero to 62 mph time of five and a half seconds is claimed and yes it does feel that quick. You also get launch control, an 'active' exhaust, lowered suspension, a limited slip differential and perhaps surprisingly, automatic rather than manual transmission (an eight-speed DCT).
Even though this isn't an all-wheel drive vehicle, traction in almost all weather is superb, aside from extremely wet conditions. When that's the weather, the front tyres do their best to grip the tarmac but some help from the back axle would be welcome. Perhaps that will come with generation two.
N Grin Shift
One of the cool things about the Kona N's gearbox is something called NGS, activated by a steering wheel button. This stands for N Grin Shift (no really) and gives the driver twenty seconds of bonus fun by boosting power to 290 PS (+10 PS) and dropping down one or more gears. So as to prevent powertrain strain, there's an automatic delay of 40 seconds before you can have another go.
Another grin-inducer is Track Sense Shift. This learns the driver's style and combined with its own pre-programmed data, optimises gear-changes, the idea being to help you get great lap times on track days.
Even if few owners ever take their Kona N to a circuit, it's good to know the depth of engineering which Hyundai invested into the model's development.
Looks to match
You can't have a compact SUV that's been set up for racing track laps if it doesn't look the part though, so naturally the N treatment has been applied to the exterior and interior.
There are additional air intakes and a larger splitter at the front, red skirts below the doors and brake calipers in the same colour, unique dark grey alloys, a purposeful looking wing on the tailgate with a triangular third stoplight just below it, plus a red-accented diffuser in the bumper and two tailpipes.
Hyundai has also specified special sports seats, along with an N steering wheel, metal pedals and a bespoke shift knob. The fast-look treatment continues with a head-up display that's able to display track maps and lap times.
The N also comes with Forward Collision-Avoidance Assist (FCA), Lane Keeping Assist (LKA), Lane Following Assist (LFA), Driver Attention Warning (DAW), High Beam Assist (HBA), Blind-Spot Collision-Avoidance Assist (BCA), Rear Cross-Traffic Collision-Avoidance Alert (RCCA), Safe Exit Warning (SEW) and Smart Cruise Control (SCC).
Conclusion
I wasn't too sure about the Kona N before driving it, even though the thing looks so cool. It was just the feeling that the bar having been set so high by the i30 N, could a sports Kona possibly compare? In fact it doesn't as these two models are going after different buyers and the SUV is a great addition to Hyundai's range. And next? How long can it be until the company puts the N badge on an EV?
The Hyundai Kona N has a CO2 average of 194 g/km and is priced from GBP35,820.