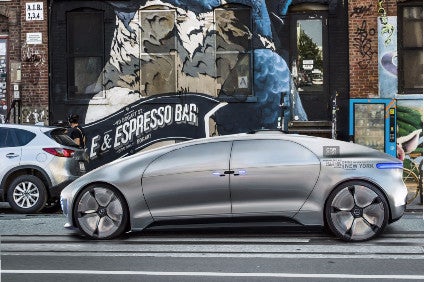 Around eight years after a pilot project began in the German city of Ulm, around 14,000 cars belonging to sharing pioneer car2go are now in use in other cities such as Berlin, New York and Chongqing.
Recently, a car sharing vehicle played a central role in the German Tatort TV crime thriller – which car2go said demonstrated the concept in millions of living rooms across the country and thus to mainstream society.
Experts have long been certain that the sharing of vehicles will have a decisive influence on mobility. But what does the future of car sharing really look like? Thomas Beermann, CEO of car2go Europe, presents five assumptions:
Free-floating car sharing is at the beginning of its development
All socio-economic trends currently justify free-floating car sharing: Growing urbanisation, progressive digitalisation and the desire of the younger generation to use rather than own. It is no wonder that the sector is booming. A car2go vehicle is rented on average every 1.3 seconds
Car sharing is about to experience huge growth
The claimed market leader, car2go, now has over 2m users – and the trend is upwards. A recent study by Frost & Sullivan (1) predicts that the number of car sharing users worldwide will increase five-fold from the current 7.9m to 36.7m by 2025.
The cities of the world need free-floating car sharing
According to the World Bank (2) approximately 1.5 times more people will live in cities by 2045 than today – a total of 6bn people. Mobility with the private car has already reached its limits with traffic jams, lack of parking spaces and pollution being the results. A recent study by the University of Berkeley (3) has shown: Free-floating car sharing reduces the number of vehicles and traffic congestion in cities, frees up valuable parking space and improves air quality.
The future of car sharing is electric
If car sharing fleets are electrically operated, the positive effect on the air quality in city centres increases. Governments already encourage and promote electromobility and appropriate incentives and constraints will increase. car2go uses 1,300 electric Smart Fortwo vehicles in Stuttgart, Amsterdam and Madrid and claims to have the largest electric car sharing fleet in the world. In Madrid alone, 123,000 members save 775 tonnes of CO2 a year by simply using an electrical fleet compared to a conventional fleet – which is also relatively low-emission.
Car sharing technology enables new services
The connected car, c2c and C2x communication are already reality in free-floating car sharing. car2go vehicles are connected and shown in real time via an app on the customers' smartphones. The technology can therefore be the basis for many other connections and related services. A recent example: smart ready to drop, which makes the car a delivery address and the trunk a Paketbox.
Autonomous driving will halve the size of car sharing fleets
Frost & Sullivan forecast (4): By 2025, autonomous driving will significantly affect car sharing. Initially, cars will park themselves in parking garages and later drive up to collect customers. car2go has already acquired the knowledge about precisely when and where the demand for mobility in cities occurs – a prerequisite in order to be able to more efficiently manage autonomous car sharing fleets in the future. This has positive results not just for the users, but also for the cities: Because the utilisation per vehicle increases, the use of autonomous car sharing vehicles will enable fleet sizes to be reduced by a half in order to be able to cover the same demand.
Beermann is convinced: "Free-floating car sharing is here to stay. Electrical, autonomous and connected – car sharing fleets will be a central, sustainable part of mobility in the future and improve the quality of life in the cities all over the world."
(1) Frost & Sullivan (2016): Future of Carsharing Market to 2025 https://store.frost.com/future-of-carsharing-market-to-2025.html
(2) Worldbank (2016): http://worldbank.org/en/topic/urbandevelopment/overview
(3) UC Berkeley TSRC (2016): The Impacts of Car2go on Vehicle Ownership, Modal Shift, Vehicle Miles Traveled, and Greenhouse Gas Emissions: An Analysis of Five North American Cities https://its.berkeley.edu/node/13112
(4) Frost & Sullivan (2016): Future of Carsharing Market to 2025 (see above).