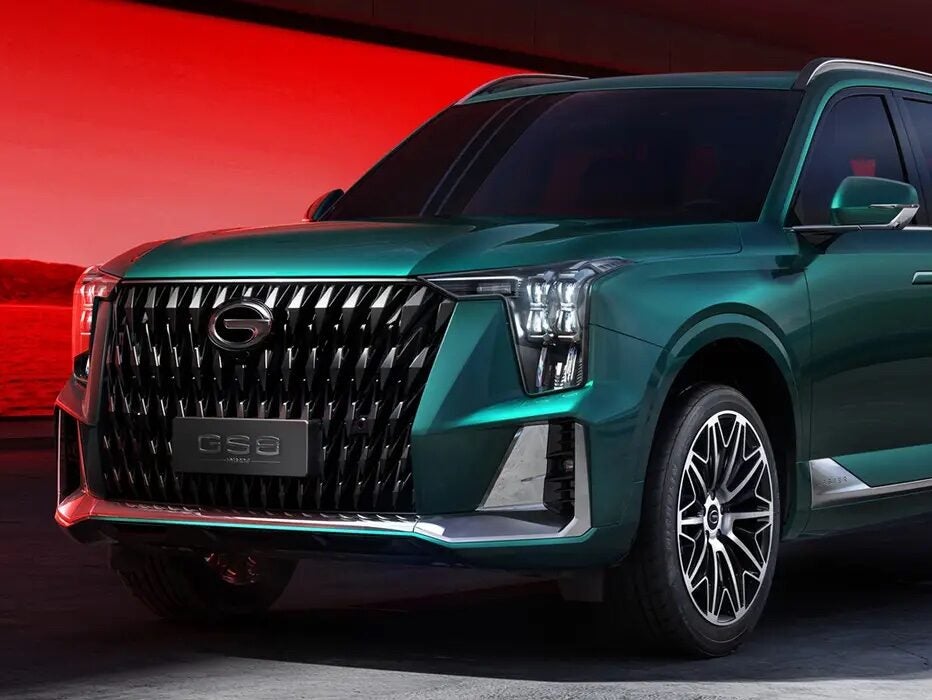 Such has been its stealth-like progress throughout 2021 that it will be a surprise for many to learn that GAC has risen several positions this year, displacing some big names. During the first ten months, Hyundai, Roewe, Chery and DongFeng all sold fewer cars.
By the end of October, GAC brand retail sales in China had bounced back by 33 per cent from the horror numbers of 2020 to 345,089 passenger vehicles. So which models have been the best sellers, and what's coming to replace and supplement them?
GAC Aion & GAC New Energy

The Aion sub-brand has rapidly become a big success story, to such an extent that the Aion S is now GAC's top seller. Launched in 2019, the electric hatchback was recently joined by the Aion S+. These are part of the GAC NE (New Energy) division.
The new 4,810 mm long electric sedan looks similar to the Aion S but there are major differences at both the front and rear ends, while the glass is also bespoke. The car's single motor produces a stated 204 PS and 350 Nm, while the battery's capacity is 62 kWh. There should be facelifts for both in 2023/2024 and replacements in 2026/2027.
Details of other Aion models, such as the V+, Y, LX and the new LX+, can be found in PLDB via the link at the end of this report.
GAC & GAC Trumpchi
Another arrival this year has been the Empow. The 4.7 m long sedan draws its styling detail from the EMPOW55 which debuted at the 2020 Guangzhou motor show. The engine is a 1.5-litre turbocharged petrol engine, the outputs of which are 130 kW and 270 Nm. The platform is GPMA.
A facelifted Empow should arrive in three years' time with the replacement – due in 2027 or 2028 – surely becoming electric.
One vehicle which hasn't been performing too well this year – at least compared to how popular it once was – is the GS8. This is about to change though, with a new model having just arrived.
The second generation of this large SUV is 4,980 mm long (+145 mm) and comes in six- and seven-seat layouts. A 2.0-litre turbo is the launch engine but a 2.0-litre turbo hybrid is coming in 2022. The petrol-electric powertrain is said to use Toyota technology. We can expect a five- to six-year life cycle.
Cars which are due to be updated next year include the GA6 (also known as the GA6 Trumpchi). This sedan, new in 2019, hasn't been selling terribly well, so GAC will probably make the changes more extensive than it might have done, hoping this generates more interest. The company would very much like to see this rival for the Accord and Camry doing as well as the first generation (2014-2019) did.
Next year should also see the debut of a new GA8/GA8 Trumpchi. The current edition of this 5m long sedan was revealed in April 2015 but for various reasons series production didn't start until June 2017.
The GA8's replacement will use GPMA (GAC Global Platform Modular Architecture), one of two platforms announced at the company's 'Tech Day' in July 2020. While GPMA is for cars, SUV and MPVs as well as their hybrid and plug-in hybrid variants, GEP (GAC Electric Platform) is for fully electric vehicles.
Hycan
GAC Nio New Energy Automotive (GAC Nio), an electrified cars joint venture based in Hangzhou, was first announced in December 2017. The firms put in a combined RMB1.28 billion and registered capital of RMB500m with GAC Group and Nio each having a 22.5% share. Nio then sold its holding in early 2021.
The company announced its first EV in late December 2019, production of the 007 commencing three months later. Please see PLDB for details of this 4.9 m crossover.
The second Hycan model was launched last month. The 4,602 mm long Z03 is a distinctive looking electric SUV. Two motors are available, outputs being 135 kW and 225 Nm or 160 kW and 225 Nm. Maximum NEDC ranges are between 500 and 600 km depending on whether the 64.6 or 76.8 kWh battery is fitted.
While so far Hycan is an SUV-only brand, a sedan is likely to be coming. The Ar18, a concept revealed at the Guangzhou motor show in November 2020, is believed to have been a preview of such a model. The name for this high-priced car could be 005 or 006.
What might either be a second sedan or a different model entirely was heralded by a concept which debuted at the 2021 edition of Auto Guangzhou. This was the Concept-S. There was one other design study at the same event, the Concept-M. If a related vehicle reaches production it would be the first Hycan MPV.
GAC Huawei
GAC Group said in July that its first joint project with Huawei would be a 'smart SUV' with mass production targeted by the end of 2023. The electric SUV is to have Level 4 autonomous driving capability. There will be an eventual eight models but the companies are yet to disclose any more information about the additional seven.
"GAC Group embraces and encourages extensive technological innovation in its vehicles, and Huawei is a global leader in many types of technology. This strategic cooperation will allow them to build a new generation of intelligent vehicles and digital platforms," the pair said in a joint statement.
"This SUV and multiple other future models will utilise GAC's GEP.30 chassis platform and Huawei's computing and communication architecture as well as carrying Huawei's full stack of intelligent vehicle solutions".
Reports for many other manufacturers' future models are grouped in the OEM product strategy summaries section of Just Auto.

Future platform intelligence
More detail on past, current and forthcoming models can be found in PLDB, the future vehicles database which is part of GlobalData's Automotive Intelligence Center.
The next OEM in Just Auto's ongoing future models series will be Nio. That report will be published on Monday 20 December, following Nio Day 2021 (Saturday 18th).