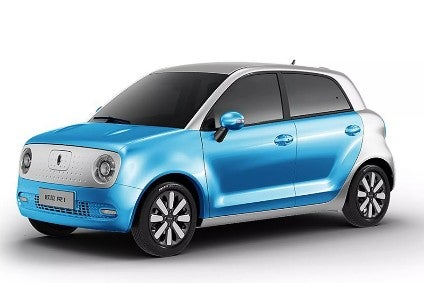 Even as car sales fell away during the second half of 2019, Great Wall Motor remained less affected than most other Chinese OEMs. Some of that was due to the addition of Ora, an electric brand but it also reflected the popularity of Wey, one of the more successful debuts of recent years.
How things change. Numbers for February had not been announced at the time of writing but will be dramatically lower for all makes. In January, the national Chinese New Year holiday period and COVID-19 outbreak saw wholesale deliveries for GWM's best performer, *Haval, dropping by 32 per cent, with Wey, another SUV brand falling by 37 per cent. Worse still was Ora, which suffered a 66 per cent year-on-year dive to only 1,300 vehicles. Once the market itself recovers in the months to come – there are already indications that a stimulus plan is on the horizon – GWM should bounce back as there is a constant flow of refreshed or new models scheduled for launch.
*this brand will be discussed in the second of two reports on Great Wall Motors' passenger vehicle brands.
Great Wall & Pao
With General Motors having agreed a deal to sell its Rayong plant to GWM, the Wingle 7 could now become a more important model, potentially to be manufactured in Thailand too. This pick-up is now the Great Wall brand's sole model, the various small cars and other vehicles having been discontinued as GWM instead invests in its Wey, Ora, Haval and Pao makes.
The Wingle 7, which uses a ladder-frame chassis platform, was introduced in September 2018. This model, which replaced the aged Wingle 6, comes in standard and long-wheelbase forms. Dimensions are respectively 5,095 or 5,395 (length in mm), 1,800 (width of both), 1,760mm (height) and 3,050 or 3,350 (wheelbases). The sole engine is a 2.0-litre diesel which produces a claimed 110kW and 315Nm. A prototype of a potential EV was exhibited at the Shanghai motor show in April 2019. Theoretical plans for a fuel cell derivative were also announced.
The electric Wingle 7 will probably be built in limited volume from 2021 onwards, with this and the petrol-powered variants then given a facelift in 2023. There should be a second update in 2026 and then a successor in 2029.
What is supposed to be the first model for an upscale pick-up sub-brand was announced in August last year. As with the Wingle 7, the Pao P-Series uses a ladder frame chassis. For the moment at least, there is only one body style which comes with four full size doors. Four months before this model's announcement, Great Wall had revealed two concepts, each called Cannon, at the Shanghai motor show.
The P-Series can be ordered in off-road, commercial or plush interior forms. Each is 5,410mm long and powered by GWM's GW4C20B 2.0-litre petrol engine. Outputs are claimed to be 145kW and 360Nm driving through a ZF torque converter automatic transmission. The upscale versions were the only ones available at the time of the brand's launch in the Chinese market but the commercial truck and off-roading (three diff locks, wading depth of 900mm) versions, plus, supposedly, an EV, are due to follow. Further details, including where the P-Series is manufactured, can be found in PLDB (see below).
Wey
The VV3 was due to hit the Chinese market in July but is now said that it won't arrive in showrooms until the fourth quarter. This SUV should be positioned in the B segment against the market leading Honda Vezel.
Sharing much with the Haval H6, which is GWM's best seller, the 4,462mm long VV5 was the brand's second model. It is due for a facelift in early 2021, which is when an EV variant should also be added. The second generation should be launched in 2024.
Wey's best seller is the VV6. Launched in China in August 2018, it is similar to the VV5 but at 4,585mm from end to end, it is longer, the extra length being at the rear. Engines are the same turbocharged 1.5- and 2.0-litre four-cylinder petrol units as in the VV5 with a PHEV due to be added to the line-up later in 2020. A facelifted model should debut during the fourth quarter of 2021 with a successor to be announced in 2025.
The third of the brand's current three models is the VV7, including GT and P8 (plug-in hybrid) derivatives. The first Chinese market deliveries of this 4,765mm long SUV took place in May 2017, which means a facelift will be due later in 2020.
The VV7 GT, a fastback SUV, premiered at the Chengdu motor show in August 2019. It has the same 2,950mm wheelbase dimension as the VV7 and was launched with a standard 167kW 2.0-litre turbo engine. The GT isn't due to be facelifted until 2023 and its replacement should arrive in 2026.
The VV8, a lengthened version of the VV7, is another model that has been delayed. Unlike the vehicle upon which it will be based, this larger SUV should have seven seats. Lengthwise, it is expected to be around the five-metre mark. Production probably won't now commence until the fourth quarter or possibly even 2021.
Ora
This EV-specific brand is so far restricted mainly to China, but Great Wall says it will launch in some European countries and may also expand into India and selected other markets later in the decade. For now, there are only two models but a third is due to be added later in 2020. There is a bespoke dealer network in certain Chinese cities.
The debut model is called iQ and has been available since September 2018. This 4.4m long SUV should have a life cycle of seven years, which means a facelift is due in 2022. The iQ was joined by the R1 (pictured), a 3.5m long hatchback, in December 2018. A third vehicle, the slightly longer R2, should follow. Each of these was revealed in prototype form at the Beijing motor show in April 2018. The R1 was the first model for Great Wall's ME platform, a dedicated architecture for electric vehicles.
Showing just how strong the downturn has been in China, even though wholesale deliveries of the R1 dropped by 26 per cent in January (to 1,295 units), the iQ collapsed into single figures (five).
Reports for many other manufacturers' future models are grouped in the OEM product strategy summaries section of just-auto.com.
Future product program intelligence
More detail on past, current and forthcoming models can be found in PLDB, the future vehicles database.
This was the first feature in a two-part series examining the current and future models of Great Wall Motor's passenger vehicle brands. The second installment will look at the Haval brand.