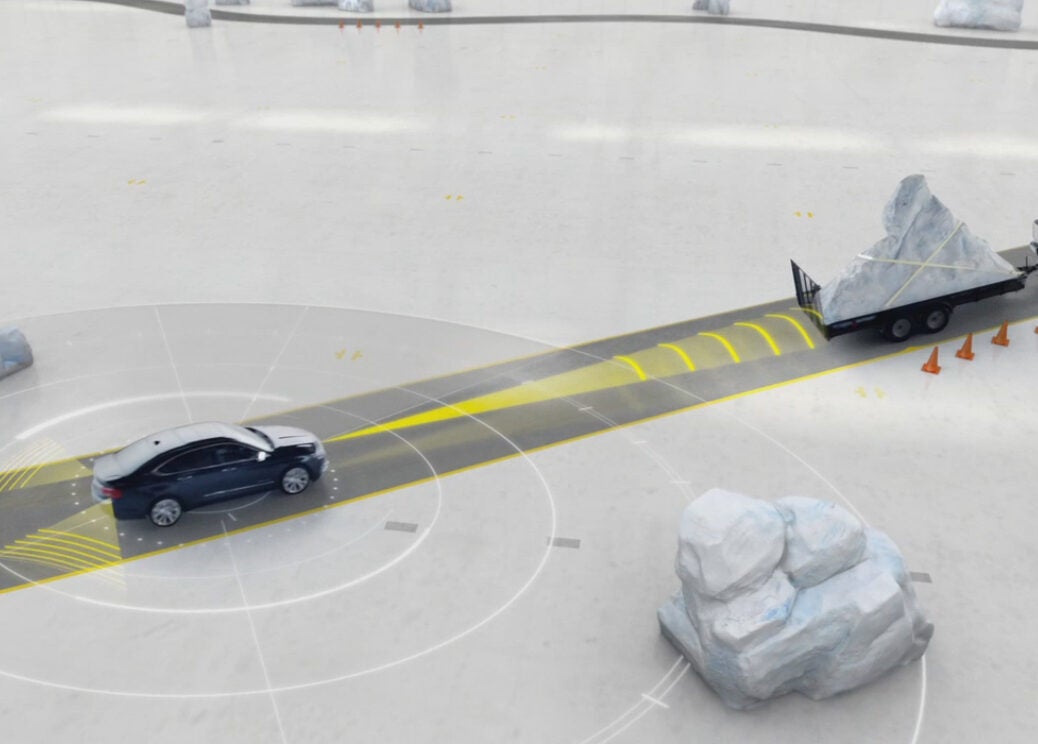 General Motors has invested millions of dollars in Oculii, a US-based startup attempting to improve the performance of radar sensors for use in automated driver assistance systems (ADAS) and autonomous driving. The news comes shortly after Oculii's May 2021 funding round where it raised $55 million from a range of OEM and Tier 1 suppliers including Hella. The startup already holds nearly a dozen patents in the field of radar sensing.
Radar sensors fire a focused beam of radio waves in front of the vehicle to detect obstacles by reflecting that beam back to a receiver unit. This setup offers exceptional accuracy for distance detection and operates in almost all weather conditions, plus radar sensors are more affordable than competing LiDAR (light-based sensors) and alternative approaches. Radar is an ideal sensor for level 1 autonomous systems such as adaptive cruise control that can match the speed of the car in front.
However, the 'resolution' of the image provided by radar is poor. While radar can very accurately tell how far away an obstacle is from the vehicle, it cannot tell what kind of obstacle it is or in what direction it is moving other than its proximity to the radar sensor. This means the application of radar sensors in level 2 and above autonomous systems is limited because they need to build up a more detailed picture of the world around them – including the ability to tell the difference between static obstacles, other vehicles and pedestrians, and their relative trajectories.
Most level 1 and 2 autonomous systems sold today include radar as part of the overall sensor suite, alongside existing vision cameras, ultrasonic and LiDAR sensors. Tesla, however, is notable for its decision to omit radar from Model 3 and Model Y vehicles built from May 2021 onward, instead banking on its so-called Tesla Vision system entirely based on vision cameras and machine learning image processing. The company insists the system can gather enough detail from just its vision cameras to safely categorise and determine the location of obstacles around it, and plot a safe course forward. However, critics have pointed out that vision cameras can get confused by bad weather or unexpected scenarios.
Oculii believes it can make radar sensors a more attractive option to tier 1s and OEMs by using software to enhance the resolution of existing commercially available radar sensors. Its system uses artificial intelligence to dynamically adjust the radar waves in response to the environment. While Oculii is being understandably secretive about exactly how this is achieved, it claims the software can enhance the sensing accuracy of existing radar systems by up to 100 times.
Oculii's demonstration videos show a vehicle equipped with at least four of its radar sensors travelling through a busy road environment, with a detailed heatmap of the location of obstacles using its radar sensors. By combining four sensors at the front, rear and sides of the vehicle, it is possible to get 360-degrees of radar vision for up to 350 metres regardless of weather.
The company is not planning on manufacturing radar hardware, although it does offer a small range of radar sensors to complement its products. Its business strategy going forward will be to focus on developing its software solution further which, crucially, can be applied to existing radar sensors already commercially available. This will reduce the amount of time and R&D effort needed to integrate Oculii's system into an existing ADAS or autonomous package.
General Motors is already rolling out its level 2 autonomous system dubbed Super Cruise to models including the Cadillac Escalade and Chevrolet Bolt EUV, and expects to offer it across 22 different models by 2023. It is likely that an upcoming iteration of Super Cruise will incorporate Oculii's radar technology to enhance its sensor accuracy and overall safety.