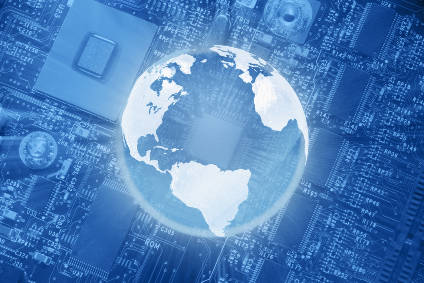 The Global Light Vehicle (LV) selling rate rose to 85 million units/year in June 2022, marking the best result of the year so far, according to GlobalData unit LMC Automotive.
However, in year-to-date (YTD) terms sales lie 8.5% below the same period in 2021, signalling that the global market has a long road to recovery.
LMC noted that while supply issues are still impacting demand in most regions, a strong sales recovery in China, supported by the easing of lockdowns that allowed OEMs to ramp-up production as well as a new temporary tax cut for Passenger Vehicles (PVs), meant last month's selling rate jumped up from May.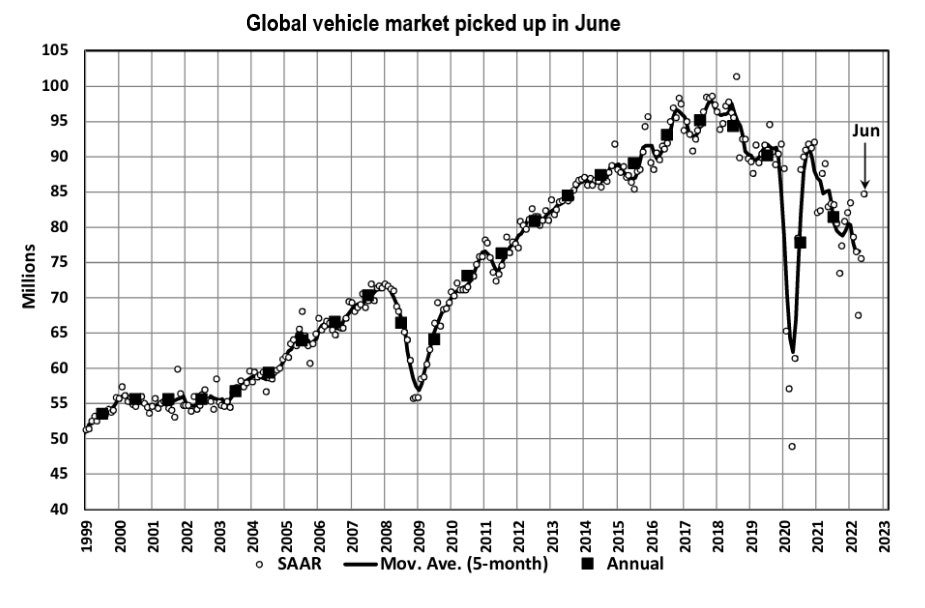 REGIONAL COMMENTARY
North America
US Light Vehicle sales fell by 12.6% YoY in June, to 1.13 million units. The annual comparison was somewhat helped by the fact that sales were beginning to decline in June 2021 due to the chip shortage. However, the lack of inventory is still plaguing the market. The selling rate rose slightly to 13.0 million units/year in June, but supply issues are disrupting regular seasonality, distorting this metric. In addition, record-high average transaction prices of US$45,988 in June are starting to impact some consumers.
Canadian LV sales are estimated to have declined by 11.5% YoY in June, to 149k units. The selling rate is calculated to have picked up slightly in June, to just under 1.5 million units/year, but the market is clearly still in a slump due to the lingering inventory shortages. In Mexico, sales grew by 4.0% YoY in June, to 90k units. However, the selling rate slowed to 1.11 million units/year, from 1.18 million units/year in May.
Europe
The West European selling rate remained broadly flat on the month before in June. At 11.3 million units/year, this brought the H1 2022 average to just 11.0 million units/year. New vehicle registrations remain in poor shape due to supply constraints, with selling rates below annual results during the pandemic-scarred years of 2020 and 2021.
The East European selling rate was 2.7 million units/year in June, signaling no improvement from the month before as the regional market struggles with the fallout from the war in Ukraine as well as supply issues.
China
In China, the selling rate spiked to a record high in June, as the country has lifted the major lockdowns and OEMs have ramped up production. Preliminary data indicates that, in June, which is normally a slow sales month in the year, the selling rate soared to 32.9 million units, up 40% from the previous month. That followed a 65% MoM increase in May. In YoY terms, sales (i.e., wholesales) expanded by almost 30%, but contracted by 2.3% YTD.
Behind such an outstanding performance are the faster-than-expected recovery in the supply chain and the temporary purchase tax cut for Passenger Vehicles (PVs), which was launched on 1 June (through 31 December 2022). In June, PV sales contributed to the entire YoY gain, while sales of Light Commercial Vehicles remained sluggish, reflecting stricter safety regulations that resulted in higher prices and a slowing economy.
Other Asia
The Japanese market decelerated for the second consecutive month in June, as the shortages of components intensified in Q2 during China's lockdowns. The June selling rate was 3.62 million units/year, down 5% from a weak May. In YoY terms, sales contracted by 10% in June (the 12th consecutive month of decline) and 15% YTD. Yet, demand currently remains robust, continuing to outstrip supply.
In Korea, sales accelerated in June, as 30 June was the original expiry date for the temporary excise tax cut on PVs (which has been extended to December 2022). The June selling rate surged to 1.69 million units/year, up 7.5% from a weak May. Nonetheless, that was a sluggish result for Korea. The ongoing procurement crisis and the week-long truckers' strike in the country disrupted supply and sales in June. In YoY terms, sales declined by 12% last month and 11% YTD.
South America
Brazilian LV sales fell by 2.8% YoY in June, to 165k units. Although this was undoubtedly one of the better results in the year to date, the selling rate slowed to 1.96 million units/year in June. Availability of models is improving – inventory stood at 145.5k units in June, up substantially from 124k units in May, while days' supply grew to 24 days, from 21 days previously. Still, the market is facing headwinds from a turbulent economic environment, including rising vehicle prices. The average interest rate on a vehicle purchase was 28% in the last week of June, denting affordability for many potential buyers.
In Argentina, LV sales fell by 7.8% YoY in June, to 33k units, but the YoY decline does not tell the whole story. A year ago, the country was emerging from pandemic restrictions and sales jumped as a result, providing a high base effect. In fact, June 2022 delivered a relatively good performance, as the selling rate climbed to 405k units/year, the strongest rate since November 2020. Overall, however, the market is still being held back by low inventory and import restrictions.