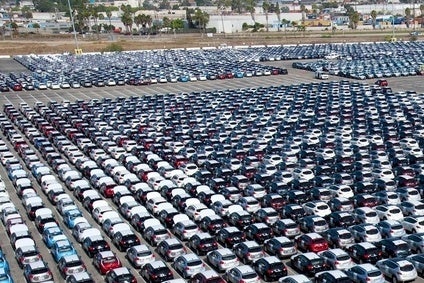 The Global Light Vehicle (LV) selling rate rose for the third consecutive month to 90 mn units/year in July 2022, the best performance for the year thus far, according to GlobalData unit LMC Automotive.
However, the world's vehicle market continues to show a mixed performance and considerable volatility. Despite the improvement in overall performance, year-to-date (YTD) sales were still down 6.4% from the same period in 2021.
The main driver of current global market growth is the world's largest market. After lockdowns and shortages earlier in the year, China's vehicle market has roared back in recent months (July was 30% up on last year). Ongoing improvement in China has spurred global selling rate growth. This strength, however, is not reflected in other major markets, which continue to be constrained by supply issues and the ongoing conflict in Ukraine.
Analysts note that later in the year, as supply shortages ease and backed up orders are fulfilled, attention will turn to factors that will adversely impact vehicle demand in many markets.
Regional trends
North America
US Light Vehicle sales fell by 11.6% YoY in July, to 1.13 mn units. Only January has seen a smaller YoY decline so far in 2022, but as July 2021 was already being impacted by the chip shortage, this July's results were still weak overall. The selling rate increased to 13.3 mn units/year in July, from 13.0 mn units/year in June, although the daily selling rate slipped back slightly to 43.3k/day in July, indicating no real improvement in market conditions. In July, prices hit a new all-time high of US$46,173, while average incentives were just US$911.
Canadian LV sales are estimated to have declined by 5.8% YoY in July, to 147k units. The selling rate is calculated to have accelerated to 1.58 mn units/year in July, from 1.50 mn units/year in June, but the underlying picture is still of a downbeat environment in which supply is squeezed and demand is being hampered by rising interest rates. In Mexico, sales grew by 1.2% YoY in July, to 83k units. However, the selling rate decelerated to 1.04 mn units/year, from 1.11 mn units/year in June, recording the worst rate since January.
Europe
The West European selling rate fell slightly to 11.2 mn units/year in July, broadly unchanged from June. The ongoing weak performance in the region can be attributed to the enduring issues with supply which persistently continue to constrain the market.
The East European selling rate for July remained very weak, at 2.6 mn units/year, and with the market year-to-date (YTD) down 31%, this shows how the region's performance continues to struggle, primarily due to the ongoing conflict in Ukraine.
China
China has set another record. According to preliminary data, the July selling rate reached an all-time high of 37.5 mn units/year, up nearly 14% from an exceptionally high June. That has brought the YTD selling rate to 26.3 mn units/year, exceeding last year's total LV sales of 25.5 mn units. In YoY terms, sales (i.e., wholesales) expanded by 30% in July and 2.5% YTD. Since the lockdown in Shanghai was lifted in June, economic activity has normalized rapidly, and OEMs have ramped up production.
Sales were also boosted by the temporary purchase tax cut on Passenger Vehicles (PVs), which was launched on 1 June (through 31 December 2022). In June and July, PV sales accounted for the entire YoY gain, expanding by nearly 40% YoY in the two months, while sales of Light Commercial Vehicles (LCVs) continued to decline. NEVs remained the market leader, with sales of BEVs and PHEVs increasing by 110% and 170% YoY, respectively, in July.
Other Asia
Sales in Japan remained sluggish in July, continuing to be impacted by the supply shortages. The July selling rate was 3.8 mn units/year, up only 5% from a very weak June. In YoY terms, sales declined by 7% in July (the 13th consecutive month of contraction) and 14% YTD. In July, Toyota led the decline, as their production was disrupted by heavy rains in Aichi prefecture and the spread of COVID-19 infections among suppliers. In contrast, five out of eight major OEMs recorded positive YoY growth, including Nissan and MMC, thanks to their brisk sales of EVs.
In Korea, the July selling rate was 1.66 mn units/year, down 2% from June, held back by both the supply constraints and the temporary tax cut being extended from 30 June to December 2022. In YoY terms, sales contracted by nearly 4% in July and 10% YTD. Yet, the supply disruptions started to ease, and sales of the Korean brands improved in July, while imports accounted for the entire YoY loss.
South America
Brazilian LV sales grew by 4.2% YoY in July, to 170k units. This was the first time in just over a year that sales had expanded YoY, but this was largely due to weak volumes a year ago. The selling rate increased to 2.04 mn units/year in July, from 1.96 mn units/year in June. Despite growing inventories – reaching 150k units in July, up by 4.5k month-on-month, affordability is an increasing headwind as interest rates rise and the cost-of-living places a strain on consumers.
In Argentina, LV sales are estimated to have grown by 17.6% YoY in July, to 36k units. The selling rate moderated slightly, to 408k units/year in July, from 410k units/year in June. However, the rate has not seen two or more consecutive months at above 400k units/year since January 2021. Still, import restrictions and low consumer confidence amid economic and political turmoil are keeping sales subdued by historical standards.