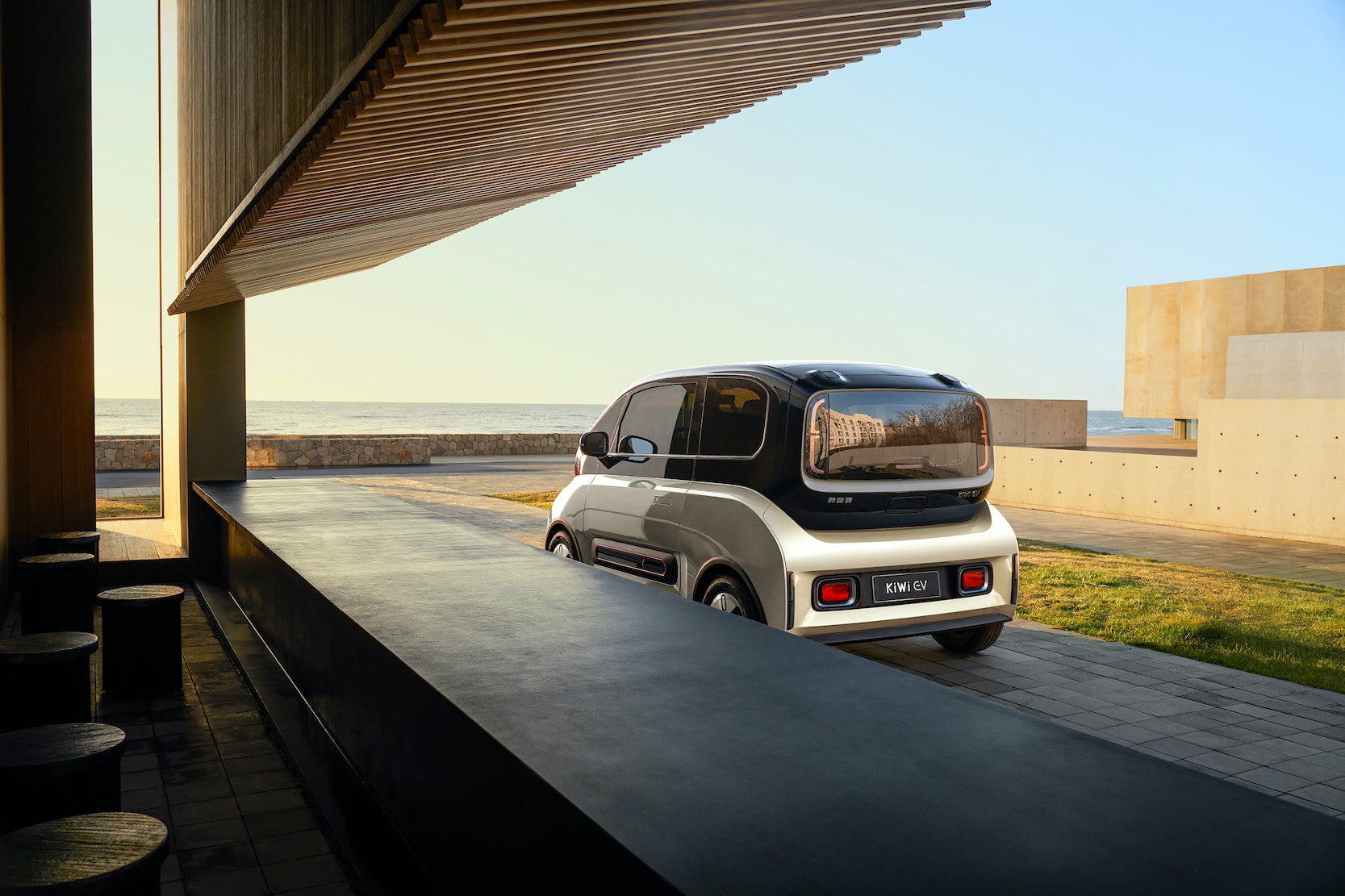 It was a ghastly first half of 2022 for the SAIC GM Wuling JV's Baojun division. Retail sales in China crashed by 73 per cent, the brand falling from 46th place to 26th.
This report looks at the best performing current Baojun passenger vehicles as well as when some of their potent replacements would be due to arrive.
There is one obvious reason why the low-cost brand has been in freefall: no new models have been launched since three were released in 2020. Incredibly, SGMW has since then almost ignored Baojun while packing Wuling's line-up to the rafters with ever more vehicles.
The best performing Baojun is the KiWi EV which used to be called E300 (and E300 Plus). The name changes took place in August 2021. Of the brand's 32,985 retail sales in China during calendar H1, the tiny hatchback accounted for 13,113 of them.
A low-speed city car, the KiWi EV should in theory now start to perform far better, a 31.9 kWh battery having become available in July. This compares to the 16.8 kWh one with which the 2,625 mm long model was launched in 2020. SGMW revised all variants at the same time, the most obvious update being the word KiWi between the headlights. Formerly, there was a BAOJUN badge there.
Next up for the KiWi EV should be a facelift in just over a year's time. There could be a second restyle in 2025 and then a replacement in 2027.
Another issue which has been a major one for Baojun is the slowing of production for many models, SGMW diverting resources (including chips) to higher margin brands.
During the first half of the year, vehicles such as the 310, 560, RS-5, RC-6 and RS-7 were barely present on China's official registrations tallies. Strangely, while none of these is particularly elderly, Baojun's oldest model, the 730, which dates to 2014, is its third best seller of 2022.
The RS-3 was second place in H1. This 4.3 m long SUV will be three years old in October so it's getting to facelift time. That should happen during the first half of 2023. A successor is due in 2026.
Strong styling as well as an unusual body shape for the segment could be one of the reasons why the Valli has fared relatively well. This is a wagon version of the RC-5, itself a 4,650 mm long hatchback. The estate is 35 mm longer but shares the five-door car's 2,700 mm wheelbase and SAIC's R platform.
Engine choice is between 73 kW naturally aspirated and 108 kW 1.5-litre turbocharged petrol units. Torque outputs are 143 Nm and 250 Nm and the engine codes are LAR and LJO. Sales of the hatchback commenced in June 2020 just after premieres for both cars at the Chongqing motor show. Two months later, the estate went on sale (initially as the RC-5W but the name changed in March 2021).
Facelifts for both hatchback and wagon are due in 2024 and replacements in 2027.
What happens next?
The lack of fresh model arrivals combined with the production hiatus for so many Baojun vehicle has led to inevitable questions over the brand's future. SGMW's thoughts on the matter remain opaque but it could well discontinue the division in 2023 (or sooner) and concentrate on Wuling. That marque will be the second in Just Auto's General Motors future models series. This feature is due to be published later this month.