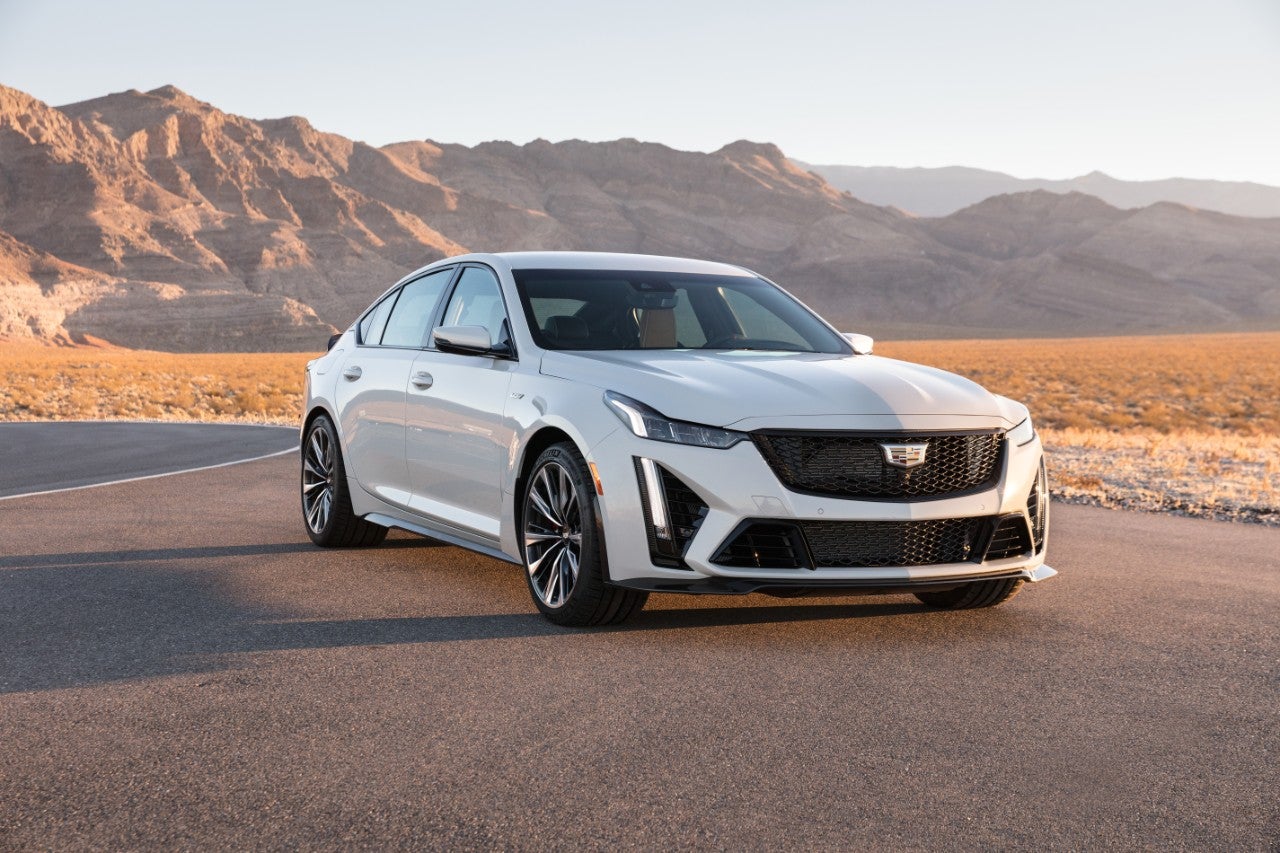 There used to be a time – not too long ago – when neither Bmw nor Mercedes could get anywhere near Audi at the top of China's premium brand sales chart. Now, they're neck and neck, each at around the 360,000 mark during the first half of 2021 (official data are awaited).
After the German three comes Tesla at what should be perhaps 125,000 units for 1 Jan-30 Jun (103,253 retail sales from 1 Jan-31 May and 22,109 in May itself) and then Cadillac (97,766 including 19,523 in May).
Hongqi remains the big mover of 2021 but FAW 's luxury division still lags the GM brand (90,667 and 19,115 in May) even if it's well ahead of Volvo , Lincoln , NIO and others. What then must SAIC General Motors do to keep Cadillac in that enviable place?
Equipping the brand with the money and the right future models to potentially pull it ahead of Tesla are the basics; the details of that can be explored in a moment. First though, where Cadillac finds itself in North America right now needs to be looked at.
While Mexico and Canada do help with volume, it's the USA which really matters. Unlike in China where the surge in demand for sedans continues, in America cars continue to go the way of minivans: there's big volume still but it's now only for certain brands. And those makes are the ones which hold tight in car size classes as rivals withdraw from ever more of these categories.
The Escalade (20,716) and XT5 (19,346) were Cadillac's top two models in H1, followed by the XT6 (13,141), then the XT4, CT5, CT4 and a trickle of retail sales for the CT6 (171) and CTS (162). The numbers for those last two sedans are that low due to production having ended.
Reflect on the margins which the high-priced and cheap-to-build Escalade series commands. Then look again at the sales total in the previous paragraph and imagine how much money General Motors made from this division's North American operations in H1. Now see how hard its bottom line will be hit if the chip supply crisis continues for a while yet.
Escalade build has to be the brand's priority in North America. After that? Finding ways to make the big SUV even more desired by buyers, and, one imagines, leveraging the name for other major-margin Cadillacs, Range Rover-style (Sport, Evoque etc).
For the reasons just noted, this report's focus on forthcoming Cadillacs should rightly commence with a look at the big sellers of the here and now in the USA. And what tweaks or additions will probably be happening for the 2022 model year and beyond.
SUVs
The still-fresh replacements for the brand's two big SUVs (5,382 mm long Escalade and 5,766 mm Escalade ESV ) became available in August 2020, new for North American markets' 2021 model year.
The less gargantuan of the pair had been revealed to the media in February 2020 and then to the public a few days later at the Toronto auto show. The ESV (officially, 'Escalade Stretch Vehicle') had been due to premiere at the New York auto show in the April. That event was subsequently cancelled.
While the previous generation had a solid axle with five-link location and coil springs, the latest has independent rear suspension. Both are part of a family of vehicles, the standard Escalade being closely tied to the Chevrolet Tahoe and GMC Yukon, while the ESV shares much with the lengthier Chevy Suburban and GMC Tahoe XL. As with the other long-wheelbase models in this GM family, the Escalade ESV is significantly lengthier than the previous generation.
Features which hadn't been in the former Escalades include a large curved Organic Light Emitting Diode (OLED) screen and an AKG sound system with up to 36 speakers and three amplifiers.
Another novelty is what Cadillac calls 'Super Cruise' automatic cruise control. This enables hands-free driving on more than 200,000 miles of compatible highways in the United States and Canada, using LiDAR map data, GPS, a driver attention system and a network of cameras and radar sensors. The system also includes automated lane changing.
Buyers have the choice of two engines, each linked to GM's 10L80 ten-speed automatic gearbox:
207 kW (277 horsepower) and 623 Nm (460 lb-ft) 3.0-litre Duramax-branded in-line six-cylinder diesel – GM engine code LM2 (production start: March 2021)
313 kW (420 horsepower) and 623 Nm (460 lb-ft) 6.2-litre gasoline OHV V8 – GM engine code L87
There are respectively '600D' and '600' badges on the tailgates. This is meant to show a rounded down torque figure in Newton metres, rather than the pound feet which most Americans default to. If GM's 5.3-litre V8 is added later, the badge would be (Escalade) 500. An Escalade PHEV is surely coming too.
The two ladder frame chassis giants are likely to remain the sole exception to Cadillac's latest naming system under which the final two letters are i and q (e.g. Lyriq, Celestiq, etc…). Which is about as logical as displaying rounded torque numbers on a badge. Let's not even mention the metric aspect for a model which does the majority of its volume in the USA.
An Escalade-V is expected to be added to the range for the 2023 model year, powered by a supercharged V8. Then the whole line-up should be facelifted during CY2024 and perhaps again for the 2027 model year. That probably depends on what happens to demand for giant ICE-fuelled luxury SUVs. If it tanks, then expect the second round of styling tweaks to be canned and a new line of electric Escalade variants to arrive in CY2027. Otherwise, it's possible that this generation endures until CY2029.
Looking at one other related future vehicle, GM may manufacture an Escalade-branded EV at Factory Zero, the former D-Ham (Detroit-Hamtramck) plant in Michigan. An 'Escalade e-Sport' could arrive in 2023, taking on the likes of Volvo's electric XC90 successor and a second generation Model X (who knows if Tesla intends to replace the existing one though).
The potentially 5.0-5.2 m long Cadillac would of course use the BT1 architecture. That means 350 kW fast charging and an 800 V battery pack.
This big SUV might instead have its own name, which as per Cadillac's latest system would have iq as the final two letters (GM has filed to register Symboliq and Optiq in multiple countries).
There is also a big sedan (or will it be a crossover?) in Cadillac's future. Unlike previous entrants in the 5m+ long class, this one will be an EV. As pricing will start at around 200,000 US dollars, volume will be low. The Celestiq model name was announced by GM in March 2020.
According to General Motors' last sustainability report – released in July 2020 – Cadillac will eventually offer four electric SUVs or crossovers as well as a single 'statement vehicle' which is believed to be the Celestiq. Annual volume will be fewer than 2,000 units.
A preview video of what Cadillac media called the Celestiq show car appeared in January, timed to coincide with this year's online-only CES . The production model will have four-wheel drive and steering. A prototype will be shown later in 2021.
Details for one other EV have already been confirmed. The rear-wheel drive/all-wheel drive Lyriq is due to start being produced in the USA in March 2022 and in China shortly after. Spring Hill was announced as the US factory in October 2020. The US market introduction date was stated in November 2020.
This vehicle, previewed by a concept of the same name which was revealed online in August last year, will be a competitor for such models as the Jaguar I-Pace, Audi e-tron, Mercedes-Benz EQC, BMW iX3, Polestar 2 and some versions of the by contrast big selling Tesla Model Y. GM will also build a related Acura SUV in Tennessee.
A prototype made its public debut at the Shanghai motor show in April. Cadillac says the first versions will have around 440 Nm of torque and therefore a '450E' badge on the tailgate. The division adds that "an estimated 340 horsepower" (254 kW) will apply for RWD versions with the 12-module 100 kWh battery pack.
The Lyriq will be based on General Motors' BEV3 architecture, a platform developed especially for fully electric vehicles. The EV1 was the sole model for General Motors' first generation EV architecture, with the second generation platform having been developed for the Chevrolet Bolt. BEV3, which can be front-, rear- or all-wheel drive, will become a mainstream architecture with multiple vehicles for several brands to be based upon it.
Cars
General Motors sketched out plans for more EVs to the media at a presentation in November 2020. Amongst the until then secret vehicles were "Low Roof Entries" for Cadillac. It is presumed that this means two vehicles, one of which could be a coupe and the other a convertible, or else a sedan in the style of the Mercedes CLS-Class. The sizes of these models are not yet known.
Both "by 2023" and "by 2025" were noted in a slide so there is confusion over when these cars will arrive in North America.
Concerning other cars in the Cadillac line-up, the most recently launched of these is the CT5. New for the 2020 model year, this 4,924 mm long sedan replaced the ATS and CTS in North America, along with the ATS-L in China. The first examples were delivered in December 2019.
China's locally made CT5, which is identical to the model for North America, debuted at the Chengdu motor show in September 2019. Production commenced during the following month with the car having a standard 2.0-litre petrol turbo engine.
The V-Series was revealed to the media in May 2019. This variant, available in North America since early 2020, is powered by a 265 kW (355 horsepower) biturbo 3.0-litre V6. A ten-speed automatic gearbox is standard, as is a limited-slip differential.
A CT5 V Blackwing announced in February joins the line-up for the 2022 model year. This, the fastest and most powerful Cadillac yet, features a special version of GM's LT4, a supercharged 6.2-litre V8. Along with six-speed manual and ten-speed automatic gearbox options, engine outputs are 498 kW (677 PS / 668 hp) and 893 Nm (659 lb ft). Those numbers are up by 21 kW and 39 Nm compared to the former CTS-V.
All versions of the CT5 are due to have a facelift in 2023 and the model name may change to a word either at that time or possibly earlier. A replacement wouldn't arrive until the 2027 model year with that car becoming an EV. In fact, the successor will likely arrive in CY2025 with the CT5 to be phased out a year or so later.
Reports for many other manufacturers' future models are grouped in the OEM product strategy summaries section of Just Auto. That includes multiple Cadillac models not detailed in this report.

Future platform intelligence
More detail on past, current and forthcoming models can be found in PLDB, the future vehicles database which is part of GlobalData's Automotive Intelligence Center. That includes Chevrolet models not mentioned in this report and the previous one for reasons of space.
This is the sixth of six features in a series which looked at GM brands' current and future models. Baojun was the first and Wuling the second, followed by Chevrolet cars & pick-ups, Chevy crossovers & SUVs and then Buick vehicles.
The next OEM to have forthcoming model plans examined will be Aston Martin Lagonda.