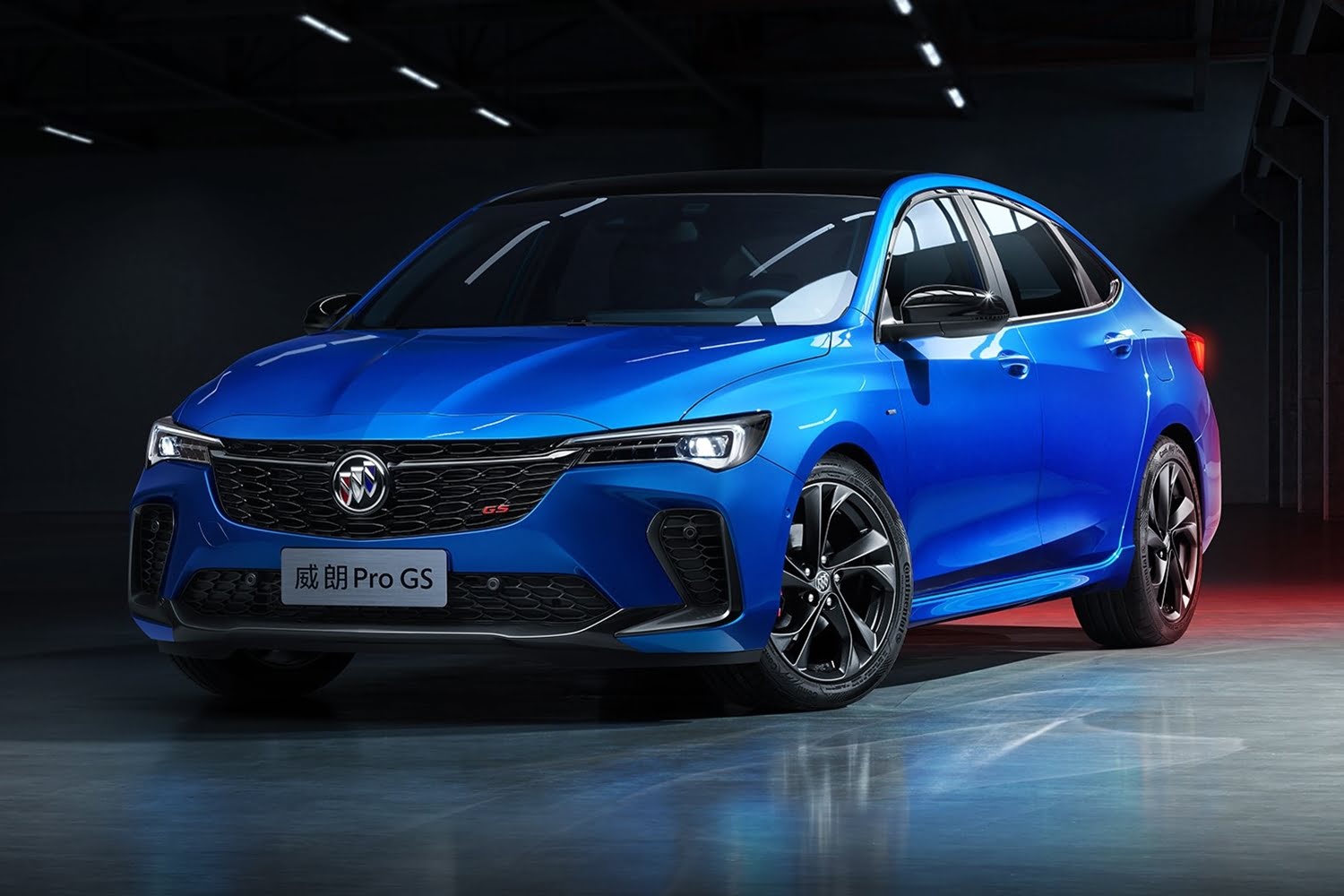 Who would have predicted that this once deeply damaged marque could have staged such a powerful comeback and not just in North America?
GM and partner SAIC have an excellent understanding of what helps Buick to thrive in China. That isn't the same as what makes the division successful in the US, Canada and Mexico though, where a line-up full of SUVs has been key.
Interestingly, and in contrast to so many other brands, there are no official imports of North American market Buicks to China: locally built cars, MPVs and yes, SUVs too are what people want.
There are still some areas of the division's focus which need honing, such as EVs, none of which has been at all popular. And GM China would love it if the public saw Buick as a true premium brand and were willing to pay matching prices. That may come in time.
For now, Buick division should celebrate its achievement of being the number seven name year to date in the world's number one market, hot on the heels of Geely in sixth and Changan in fifth positions.
Meanwhile, fourth placed Nissan is struggling somewhat as Honda and Toyota do well. Of course, nothing can touch VW, which has sold almost twice as many cars YtD as Honda. Buick could therefore rise further if, for example, its EVs catch on. To do that, profit destroying price cuts would probably be required. Mighty Volkswagen has the same problem so at least the GM brand isn't alone.
Cars & MPVs

Far and away the brand's best seller (June data unavailable at time of writing but 23,872 registered in May), the Excelle Yinlang (also known as Ying Lang) is a special model for China. Built by SAIC GM and available since mid-2018, it shouldn't be confused with the newer Excelle and a wagon called Excelle GX.
While the top seller and the GX use the ancient Daewoo J200 platform, the Excelle's architecture is Global Delta/PATAC K.
The Excelle Yinlang/Excelle Ying Lang, Excelle and Excelle GT will all be facelifted soon and that should be the final freshening, production being likely to end in 2024/2025.
The Verano Pro, revealed in GS model grade prototype form at Auto Shanghai in April, is expected to be the successor to the Verano. GM China has revealed very few details about the new car (see image above) but it should be launched in production form during the coming months. We should expect a seven-year life cycle, including a facelift in early 2025. The platform is said to be VSS-F.
For all the resources that GM has put into adding ever more SUVs and EVs, Buick's number two model remains an MPV, and one that's been around since 2016.
The current GL8 uses the same platform as the first and second generation models. Production takes place in Shanghai at one of three SAIC GM plants in the Jinqiao part of Pudong. The other two plants are Jinqiao South and Jinqiao North.
This was also the first model for the brand's Avenir high-end trim level. Four- and six-seat variants were added to the then existing seven-seat GL8 Avenir trim level in March 2020. At the same time, there was a mild facelift. Another refresh is due in 2022 and a replacement in 2024.
With more than 50,000 sold during the first five months of 2021, the Regal continues to be a very successful vehicle in China. The current generation was announced on the eve of the 2017 New York auto show.
Unlike the previous Regal, there were at first two body styles: a five-door hatchback ('Sportback' – despite Audi already using that suffix) which replaced the sedan in North America, and a crossover-wagon (TourX). The latter became available in that region from February 2018.
The decision to go with a five-door hatchback to replace the former Regal, a sedan, was a risky move in North America which didn't work. VW and Audi have found the same thing – abeit in higher price categories, with the Arteon, A5 Sportback and A7 Sportback.
Opel manufactured both Sportback and TourX in Germany for North American markets. The hatchback was more or less the same vehicle as the Opel Insignia Grand Sport, though front and rear styling were unique to the Buick. The TourX, meanwhile, was closely linked to the Insignia Country Tourer.
Chinese market variants are manufactured by SAIC GM. Production takes place in Shanghai at Jinqiao South. Build commenced in April 2017. The first variants were as follows: 20T (170 hp 1.5-litre turbo), 28T (261 hp 2.0-litre turbo), 28T GS (same 261 hp engine) and 30H (283 hp hybrid).
The Regal manufactured by SAIC GM is a sedan even though it looks very similar to the hatchback. There was a slight update for the exterior in April 2020 and not too long after this, Opel ended Regal production. The model was then dropped at the end of the 2020 model year in Canada and the USA, exports to Mexico having already ceased.
Even if such a vehicle doesn't make it to North America, there should be a replacement for GM China's car. When this will be is not yet known but it could be as soon as 2022. The platform would be VSS-F.
The LaCrosse, a larger sedan, also remains available in China but has been phased out in North America. Introduced for the latter region's 2017 model year build there was between July 2016 and February 2019. Production for and in China started in March 2016 and should continue until 2023. The next generation will probably be another model for GM's FWD & AWD VSS-F. The current one uses E2.
Crossovers & SUVs
North America's new-for-MY2021 Envision and China's Envision S (launched there in October 2020) are the same vehicle. Built only in the PRC, the second generation of this SUV has the S in its home market as the original remains available as a cheaper model.
There had been speculation that the replacement would be manufactured in the US – Fairfax (Kansas) specifically – but for now at least, it's an import.
Although larger than China's first generation model, the newer Envision/Envision S shares much with the Cadillac XT4. Power is via General Motors' LSY engine.
The 48 V mild hybrid 2.0-litre turbo is is linked to a nine-speed automatic transmission. Power and torque are 174 kW (237 PS) and 350 Nm (258 lb ft), front-wheel drive is standard and AWD optional.
Sales in the USA, Canada and Mexico would commence in early 2021, Buick division stated in May 2020. For the first time, the brand's upscale Avenir model grade is available too. We should expect a facelift in 2024 and a successor in 2027.
The project code for the Envision Plus is E2YB. It means E2 architecture, large SUV or crossover and B for Buick.
Launched in China in June, this 4,845 mm long FWD/AWD seven-seat model can be thought of as a larger Envision (North America) and Envision S (China name). The world premiere was at the Shanghai motor show in April.
The only engine so far is LSY (General Motors code) with the same outputs as the Envision/Envision S (see above).
SAIC General Motors should facelift the Envision Plus in 2025 and replace it – probably with an EV – in 2028.
Several of Buick's Chinese market electrified models have the word Velite in their names but so far, none has sold very well. One such (53 cars retailed in May and 205 YtD) is the Velite 7. Which means it might be discontinued in 2022 if not earlier, even though production only started in July 2020.
Based on the Chevy Bolt, this small crossover is 4,264 mm long with a 2,675 mm wheelbase. Maximum power from the single motor is 130 kW. The NEDC rated maximum range is 500 km (310 miles).
The Velite 8 (provisional name) is to be a 4.7-4.9 m long electric crossover for North America and likely China too. It should be closely related to a similarly sized model for Chevrolet.
In November 2020, General Motors stated that "Buick's line-up will include two Ultium-based EVs". The 'Velite 8' will likely arrive in 2022 for the 2023 model year. Its architecture is GM's BEV3 and production for North America will be at Factory Zero in Michigan (formerly D-Ham/Detroit-Hamtramck).
Reports for many other manufacturers' future models are grouped in the OEM product strategy summaries section of Just Auto.
Future platform intelligence
More detail on past, current and forthcoming models can be found in PLDB, the future vehicles database which is part of GlobalData's Automotive Intelligence Center. That includes Buicks not mentioned in this report and the previous one for reasons of space.
This is the fifth feature in a series which looks at GM brands' current and future models. Baojun was the first and Wuling the second, followed by Chevrolet cars and pick-ups, Chevy crossovers and SUVs then Buick. Cadillac will be the final instalment.