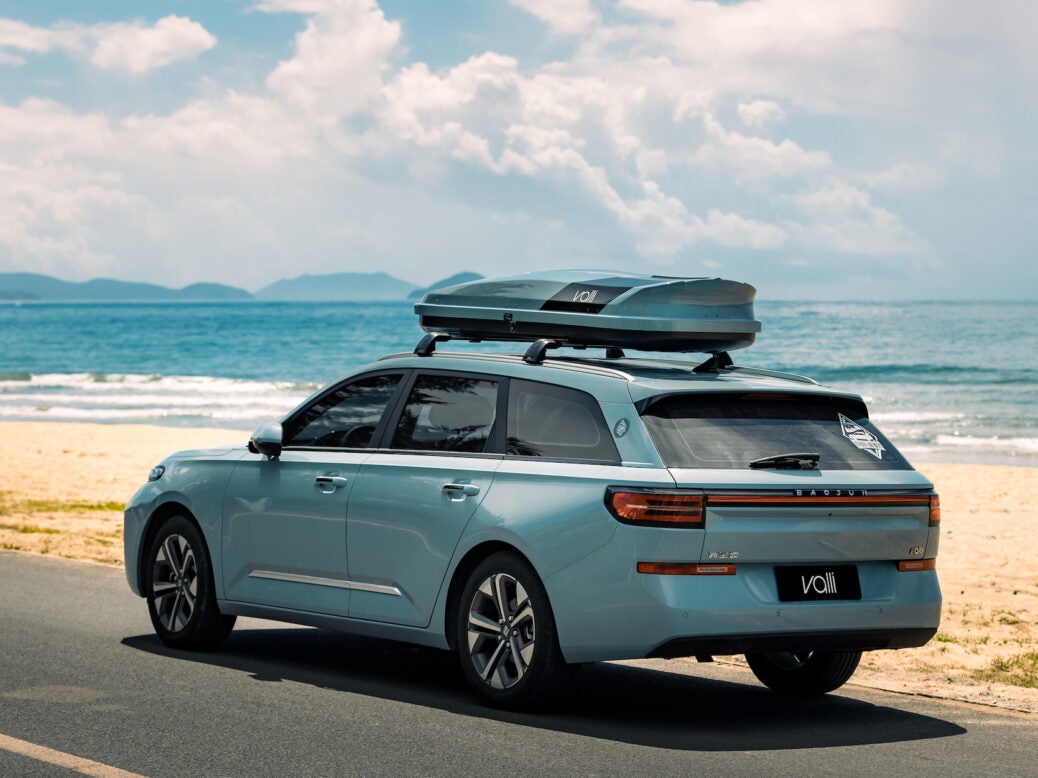 Fuelled by low prices and a big range of models, SAIC-GM-Wuling's Baojun brand surged up the sales charts in China during the latter half of the previous decade. Unfortunately for the partners, deliveries are now falling. Steeply.
After the not unexpected dip in wholesale deliveries during May, many continue to wonder was this a blip or the start of an overdue reversal? Vehicle sales, particularly heavy trucks but passenger vehicles too, have been surging for a year so the market had to catch its breath eventually. Some are doing far worse than others though.
GM's various JVs are having mixed results, with SAIC-GM and SAIC-GM Wuling's divisions hit hard in some ways yet performing strongly in others. Buick, for example, was down 43% in May. It remains General Motors' number one brand with year-to-date deliveries of 318,439 passenger vehicles yet last month it was beaten by Wuling. The totals were 48,057 versus 46,767 with a 130% gain thanks to the success of one tiny EV.
There will be more discussion of the Hongguang Mini EV and other current Wuling models, as well as forthcoming ones, in an imminent Just Auto report later in June. First comes a look at Baojun's cars and well as what could be done to address the brand's difficulties.
Best seller isn't the latest model
Quite a lot of investment has gone into Baojun, the new models coming thick and fast over the last five or so years. Which makes it doubly odd that last month the 510 – launched in 2017 – was the division's top model. That's a relative term, with deliveries numbering only 7,428 in May (+53% to 36,191 YtD) and this SUV placing 67th in the roster of wholesales. It was also the sole Baojun model inside the top 100.
This 4.2 m long SUV had its world premiere at the Guangzhou motor show in November 2016. Sales in China commenced in February 2017 and prices started at an affordable Yuan 54,800, which at the time equated to only US$7,965. There was a facelift in July 2019 and a second one in October 2020. The Chevrolet Groove – exported to The Americas and the Middle East – is more or less the same vehicle.
The second generation 510/Groove due in 2024 will most likely use SAIC and GM's low cost GEM architecture: an Opel platform from the early 2000s underpins today's model.
Will the still new RC, RS and RM names be axed?
What has happened to Baojun's newer vehicles? To be blunt, they're mostly nowhere and an indication that SAIC-GM-Wuling isn't quite sure what to do about that came recently in the form of a name change for one of them. Does that mean that the RC model code system is on the way out already?
The RC-5 is a 4,650 mm long five-door hatchback, initially for the Chinese market where it replaced the 630. Images released to the media in April 2020 revealed a dramatic front end with slim headlights positioned either side of a piece of linking trim on the bonnet's edge.
RC-5W becomes Valli
A few weeks after the arrival of the RC-5, images of a wagon hit the internet. At 4,685 mm, the Valli is longer but shares the hatchback's 2,700 mm wheelbase. At first, the Valli was sold as the RC-5W but SGMW took the unusual step of discontinuing in late 2020 before a reintroduction with only the name changed. Deliveries commenced a few weeks ago.
Engine choice is between 73 kW naturally aspirated (engine code: LAR) and 108 kW 1.5-litre turbocharged (LJO) petrol units. Torque outputs are 143 Nm and 250 Nm. Sales of the hatchback commenced in June 2020 just after premieres for both cars at the Chongqing motor show. Two months later, the estate went on sale.
SAIC R platform
Both RC-5 and Valli are based on SAIC's R platform and unless things change sales wise, we could be looking at an early retirement for both. Had they done better, a mid-life facelift was scheduled for 2023 with replacements in 2027. That might still be the plan, should deliveries somehow bounce back.
The 730, Baojun's second best performer, is also its oldest model. This low-priced MPV dates to 2014. There is some uncertainty over what happens to this vehicle. Pre-production versions of a Wuling 730 were photographed in China in August 2019, suggesting that either this would be an additional vehicle for SGMW or perhaps the Baojun original was to be axed and replaced by a Wuling-badged version. Since then, nothing has changed for either brand. A replacement should arrive in a few months' time.
Newest Baojun not selling well (yet?)
Jumping from older models to the latest one now. The RS-7 was revealed at the Chongqing motor show in June 2020. This is a 4,930 mm long six/seven seat SUV that's powered by a 177 PS 1.5-litre turbocharged petrol engine. Production commenced in the fourth quarter of 2020 but the ramp up has been slow. In May, the RS-7 was the brand's worst performer, a mere 17 being delivered to dealers.
Other models that were at low volumes in wholesale terms last month were the RC-6 (63), E300 (91), RM-5 (99), RS-5 (126), E100 (152), RS-3 (308) and 360 (440). Some others which did better but still failed to break into four figures include the 310 (678), 630 (744) and E200 (772).
Reports for many other manufacturers' future models are grouped in the OEM product strategy summaries section of Just Auto.
Future platform intelligence
More detail on past, current and forthcoming models can be found in PLDB, the future vehicles database which is part of GlobalData's Automotive Intelligence Center. That includes Baojun vehicles not mentioned in this report for reasons of space.
This was first in a series of reports examining the current and future models for General Motors brands. Next comes Wuling, followed by two features covering Chevrolet's vast number of vehicles, then GMC & Hummer, Buick and Cadillac.