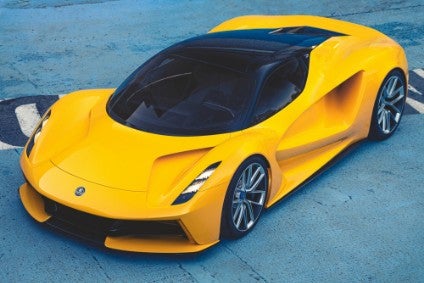 Amazingly enough, Proton sold more cars in Malaysia during 2020 than in 2019, gaining market share too; the only major brand to do so. Covid slowed the new model launch cycle but in contrast to the pre-Geely days, most of today's vehicles aren't too venerable anyway: another reason why sales didn't crash last year. By contrast, another more modestly sized marque also controlled by Geely has needed fresh products for many years. And at last, Lotus will soon begin to launch them.
Proton
Many thought it a brave move by Geely to get involved with Proton yet it seems to have paid off and in many ways has proved to be exactly what the Malaysian OEM needed for years. New models were a big reason why the brand's deliveries soared by 55% in 2019 to 100,183 units and last year that improved to 108,524 vehicles, market share jumping from 16.6% to 20.5% at the same time.
Perodua remains the country's number one marque and looks certain to stay top dog, especially with the might of Toyota behind it via Daihatsu. But as long as being in second place generates profits, then Geely should be happy with Proton's performance. Without some new and refreshed models this year and next though, Honda and Toyota will surely rise from their current third and fourth positions.
There are many Geely vehicles which could be readily turned into Protons, albeit with some engineering work for the conversion to right-hand drive. One which has been confirmed is the Jia Ji. This will become a Proton, Geely's president An Conghui told journalists at the model's media preview in Zhuhai two years ago this month. No release date was revealed, nor did he state whether this MPV would be imported, locally built or locally assembled. 'M60' may be what Proton calls this 4.7 m long successor for the eleven year old Exora.
The X50 is the most recently added model. Announced in September 2020, the 4.3 m long SUV is Geely's Bin Yui (Cool Ray in some markets) in RHD form with a new grille and badging. Production happens at Proton's Tanjung Malim plant. There probably won't be any major changes until a facelift in 2024 although a PHEV might be added before then. The Geely original gained just such a powertrain in May 2019. The 1.5-litre three-cylinder petrol engine and single motor offer combined outputs of 258 hp and 415 Nm. The range from the 11.3 kWh battery power is quoted as being up to 62 km.
Proton's first SUV is the same vehicle as the Geely Emgrand Bo Yue (also known as Boyue) with only right-hand drive, badges and a different grille to distinguish it. The X70 was initially an import from China but entered production at Tanjung Malim plant in the state of Perak during December 2019.
While the original is scheduled to be replaced in China in 2023, the X70 will probably instead continue until 2026. Its mid-cycle facelift – and there should only be one – is expected to take place in mid-2022.
For details of Proton's other models – Saga, Persona, Iriz and Exora – see the link to PLDB below.
Lotus
Six weeks ago we heard that Phil Popham was leaving his post as head of Lotus Cars, replaced by Matt Windle, the new managing director having previously been in charge of Engineering.
The new boss takes up his fresh role at a time of relative strength for the company with – finally – some genuinely new vehicles coming along fairly soon. That starts with the Evija electric hypercar, a model which is intended to set the stage for a general repositioning of the marque as one which hopes it can sell into pricing segments where it has never been before. It also means the end for the Elise, which has around since 1996, as well as the Exige (2004) and Evora (2009).
Evija build was due to commence during the third quarter of 2020 but COVID-19 has delayed that until June. "A maximum of 130 cars" will be built, Lotus says, with pricing from GBP1.7m plus tax. The name is pronounced 'E-vi-ya'.
A carbon fibre monocoque features, so as to keep weight as low as possible, the target being 1,680 kg.
A 70 kWh battery pack is positioned behind the two seats and there is a claim of up to 400 km (WLTP) of range. Using a 350 kW unit, the charge time will be 12 mins to 80% and 18 mins to 100%, the company says.
The combined output of the motors is to be 2,000 PS and 1,700 Nm, zero to 100 km/h will take fewer than three seconds and top speed is said to be in excess of 200 mph.
Lotus says the absence of traditional door mirrors helps to reduce drag. Cameras are instead integrated into the front wings and these slide out when the car is unlocked, while another camera built into the roof provides a central view. Images are displayed on three interior screens.
A far more affordable, although expensive nonetheless sports car is also coming this year. Unlike the Evija, Type 131 will have a combustion engine. Production might not commence until year-end, or possibly even 2022. More details, including the model name, should be announced in the third quarter.
See the link below for information on other future Lotus vehicles, including the rumoured SUVs.
Reports for many other manufacturers' future models are grouped in the OEM product strategy summaries section of just-auto.com.
Future platform intelligence
More detail on past, current and forthcoming models can be found in PLDB, the future vehicles database which is part of GlobalData's Automotive Intelligence Center.
This is the third of five reports on the future vehicles of Geely's brands. Maple, Geometry and Geely itself were first; followed by Lynk & Co. Polestar will be next with the series concluded by a look at what's ahead for Volvo.