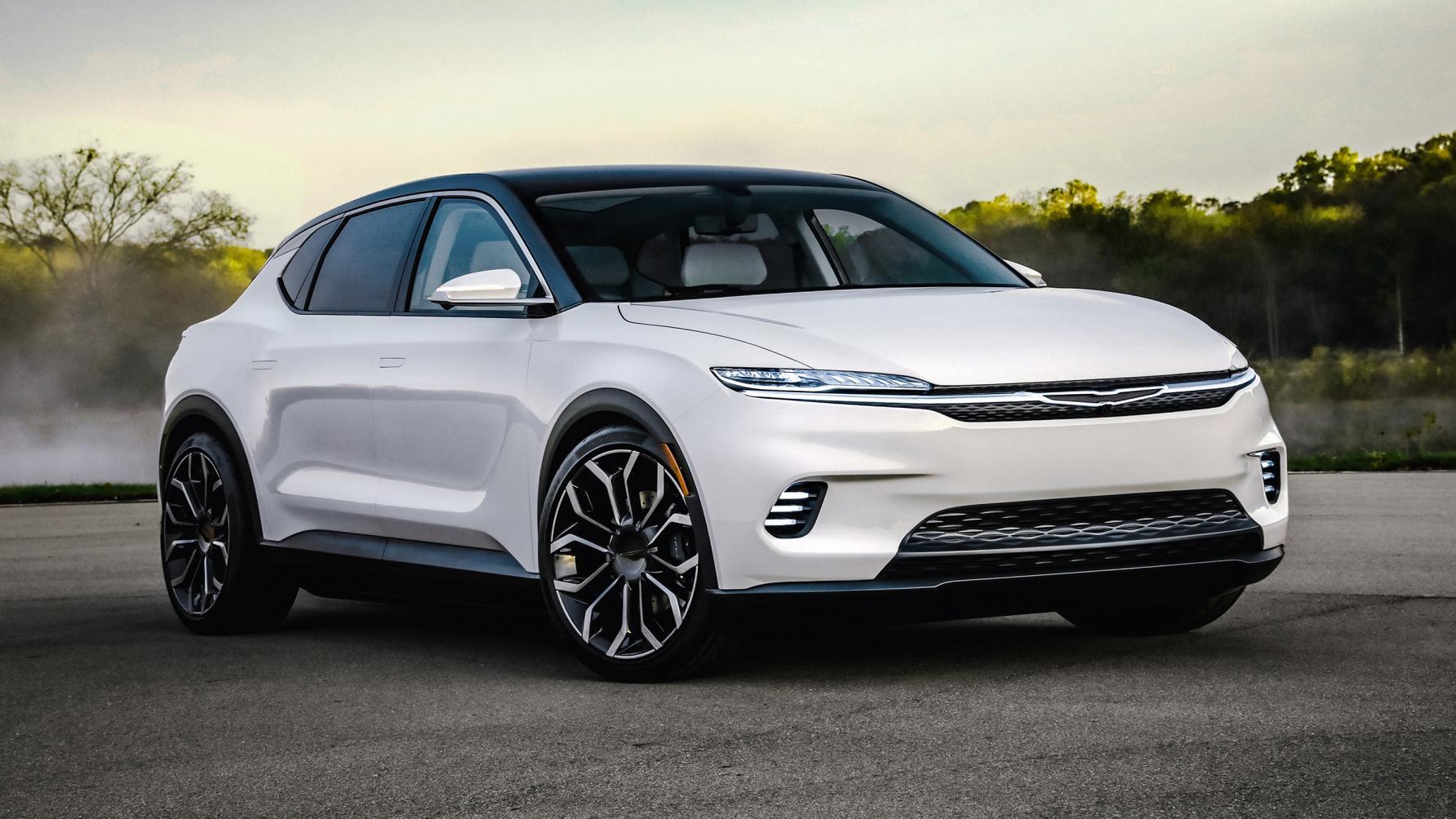 Just Auto's series which takes a peek at what could be coming for Stellantis ' 14 PV brands now moves to two historic US marques plus the newer Ram division. And while they're important, it's not all about EVs.
Chrysler
Had the name not stood for the C in FCA, many had presumed Chrysler would have been phased out in the 2010s. Hardly any new models appeared and the 300, still in production, is eleven. And it took the brand's owner many years to freshen the only other current vehicle, the Pacifica . Even then, the 2021 model year facelift was minor.
Stellantis insists that all divisions are guaranteed to survive for a decade, a statement which is curious in the context of no announced timeline for replacement models let alone additional ones.
If the parent firm really does intend to invest in Chrysler then we should be hearing about the specifics fairly soon, something which is promised. The fate of the Brampton plant in southern Canada is also of great interest in that it's where the 300 is built, along with two other related and elderly Dodge models. Another Ontario factory – Windsor – makes the Pacifica.
Assuming that the marque will be relaunched, the first new vehicle could be an electric crossover. The Vision Airflow (see image), a concept first seen at CES in early 2020, may evolve into a production model. This follows a statement by Stellantis' Chief Software Officer Yves Bonnefont at the company's Software Day late last year: "It's closer than you think and more than a pure concept."
The car which has been exhibited several times at relevant events, including CES 2022 in Las Vegas, is a two-motor electric crossover. Christine (Chris) Feuell, the CEO of Chrysler, stated in January that the brand would be selling only EVs by 2028 and that the first one would be launched by 2025.
The example at CES '22 was claimed to be fitted with three corporate branded technology platforms – STLA Brain, STLA SmartCockpit and STLA AutoDrive – each of which will be integrated into relevant Group models commencing in 2024. The crossover prototype also had Level 3 AD. AutoDrive is a JV with BMW AG, while SmartCockpit is being developed with FoxConn.
The life cycles plus many other pieces of data concerning the 300, Pacifica and Pacifica (plug-in) Hybrid, along with guidance for how they could be replaced can be found in PLDB: see the link at the end of this report.
Dodge
On 8 July 2021, Dodge CEO Tim Kuniskis stated that an electric Dodge 'muscle car' would arrive in 2024. He was speaking at Stellantis' 'EV day' and also hinted that the current Charger and Challenger could continue in production past mid-decade. However, just three months later, there were reports claiming that Kuniskis had stated that the cars would be gone by 2024.
FCA Canada and Unifor, the union which represents workers at the Windsor and Brampton plants along with other relevant facilities, agreed a new, three-year contract in October 2020 with spending of CA$1.58bn on new models and upgrades.
The company is yet to state whether and/or where it may manufacture replacements for its LX platform vehicles: the Dodge Charger and Challenger plus the Chrysler 300. That's presuming there are direct successors for them.
Stellantis told the media in July 2021 that its forthcoming STLA Large architecture would be for unibody vehicles of between 4.7 and 5.4 m in length, with widths of 1.9-2.3 metres.
Other Dodge vehicles' details are in PLDB.
Ram
Stellantis' frame architecture will be compatible with electrification, something it is to share with the three other platforms that the group will have for its main models. A silhouette of a Ram 1500 EV was shared with the media in July 2021, this next generation truck being based on the future STLA (pronounced 'Stella') Frame.
So while it will be late to launch an equivalent for Ford and GM's electric pick-ups, Ram could have a more futuristic looking alternative in 2024.
It is presumed that the EV will arrive one model year ahead of the ICE-powered next generation Ram 1500 variants. The idea behind this is surely to set pricing high for the electric pick-up and also to herald what will be radically looks for the segment. Alternatively, the EV might in fact have a bespoke body, including a steeply raked windscreen/windshield.
For other Ram models, including the big selling gasoline ones, click on the link to PLDB below.
Reports for many other manufacturers' future models are grouped in the OEM product strategy summaries section of Just Auto.
Future platform intelligence
More detail on past, current and forthcoming models can be found in PLDB, the future vehicles database which is part of GlobalData's Automotive Intelligence Center.
The next instalment in the focus on Stellantis future models will look at Alfa Romeo, followed by Maserati , Jeep, Peugeot , Citroën, DS and finally, Opel and Vauxhall . The first article, published recently, concerned Fiat, Abarth and Lancia.