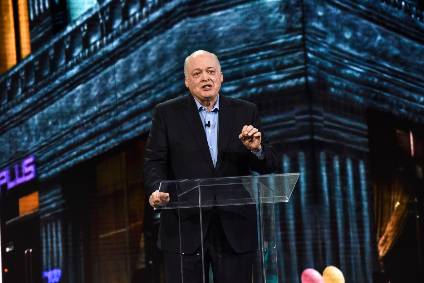 Ford will likely announce another significant profit decline when it reports quarterly results tomorrow (October 24). Investors won't be cheered, but headwinds in key markets are combining with higher costs to squeeze the bottom line. Some analysts are saying that the drop in earnings versus last year could be around 20%.
Profits are being squeezed by higher raw material costs – the Trump administration's new import tariffs on metals have hit automakers such as Ford pretty hard. The market in China is also turning down; moreover Ford has been caught without the right product (but is fixing that with the Territory SUV, developed with Chinese consumer wants firmly in mind).
The US marketplace is also topped out with incentives up for everyone. It will likely be tougher over the next two years, a cyclical downturn difficult to avoid. Europe is incurring losses, not helped by a declining car market in the UK – Ford's biggest European car market – and unhelpful currency movements that further squeeze already thin margins and show no sign of reversing this side of Brexit.
Ford's share price is now languishing under US$9. Last week, investment bank Morgan Stanley downgraded its assessment of Ford, citing a risk to the company's dividend as well as pressures on earnings.
For some critics, Ford is suffering from the appearance – in an industry facing unprecedented change – that it lacks transparency and decisive action. Highly respected Morgan Stanley analyst Adam Jonas recently said in a note that Ford's US$11bn restructuring plan is a 'crucial step' for the company, but it hasn't provided enough detail on how that money will be spent. He goes on to say the company hasn't provided enough detail on planned investments in autonomous driving and other advanced (and expensive) future technologies.
Carsharing is now emerging as a long-term threat to traditional carmakers and their manufacturer-dealer-car ownership business model. Investors want to hear more about how companies like Ford are going to address that potentially existential threat. Jonas is also concerned that Ford cancelled an investor day planned for September.
The Q3 numbers will follow a set of Q2 numbers that dented confidence. However, the decline to the share price may have bottomed and Ford's high dividend is unlikely to be cut anytime soon (investors don't need to be further upset). Ford is facing lower profits, but not facing losses unless the industry as a whole is gripped by a generalised recession. Ford also has large cash reserves (over US$36bn if we include marketable securities, as at June 30 this year) and can therefore maintain high dividends and sustain investments even in a period of lower profitability for its automotive division (and Ford Credit continues to generate well over US$1bn a year).
Moreover, the restructuring and strategy announcements made this year bode well for the long-term. The product portfolio in North America gets a major overhaul, with new SUVs coming and traditional (and unprofitable) three-box sedans all but finished. It is taking actions to boost sales and profitability in China.
There's now a strategic tie-up with Mahindra that augurs well for future sales in India – a market of more than a billion people that promises to be a major emerging market growth pole over the next ten years.
Ford is also using India as a test bed for a more agile business model being developed for the needs of emerging markets. In this model, the company acts as leanly as possible through alliances, collaborations, localisation and outsourcing. It's said by insiders to be far removed from the more traditional 'we do pretty well everything ourselves' OEM approach to international expansion. It is also said to have been key to turning Ford's Indian operations to profit. There is also a more decentralised management approach in India, enabling faster reaction times and more flexibility with strategic initiatives at Ford's Indian subsidiary. Ford's low-cost operations in India could be a blueprint for success in other markets.
There is talk, too, of more selective Ford alliances with other OEMs, especially in parts of the world where it is making losses that will be difficult to eradicate without resort to more radical thinking – like Europe and South America. That could be an important signal to investors that Ford is serious about cutting cost and is developing appropriate strategies for long-term success in an industry facing unprecedented change. Right now though, communication is key, with more strategic detail on restructuring sought.
It is very likely that Ford profits will be down significantly in Q3. It can be presented as largely down to external forces, but the questions from investors and analysts are likely to be tough. The challenge for Ford's management is to move the conversation with investors onto more positive terrain and more effectively manage expectations. If Ford looks like it is being smart in future growth markets like India, which GM recently exited, and with CASE strategies, as well as credibly refashioning its cost base, the share price might well finally start to show a sustainable upward trend from its current low point. Later this week may even be a good time to hit the buy button.
See also: Ford eyes Europe model range cull
Ford chairman defends strategy at annual investors meeting
Ford revamps China operations structure
Ford lays out new US product plan and organisation changes
Ford planning extra $11.5bn cost cuts
Ford to trim salaried jobs in re-org