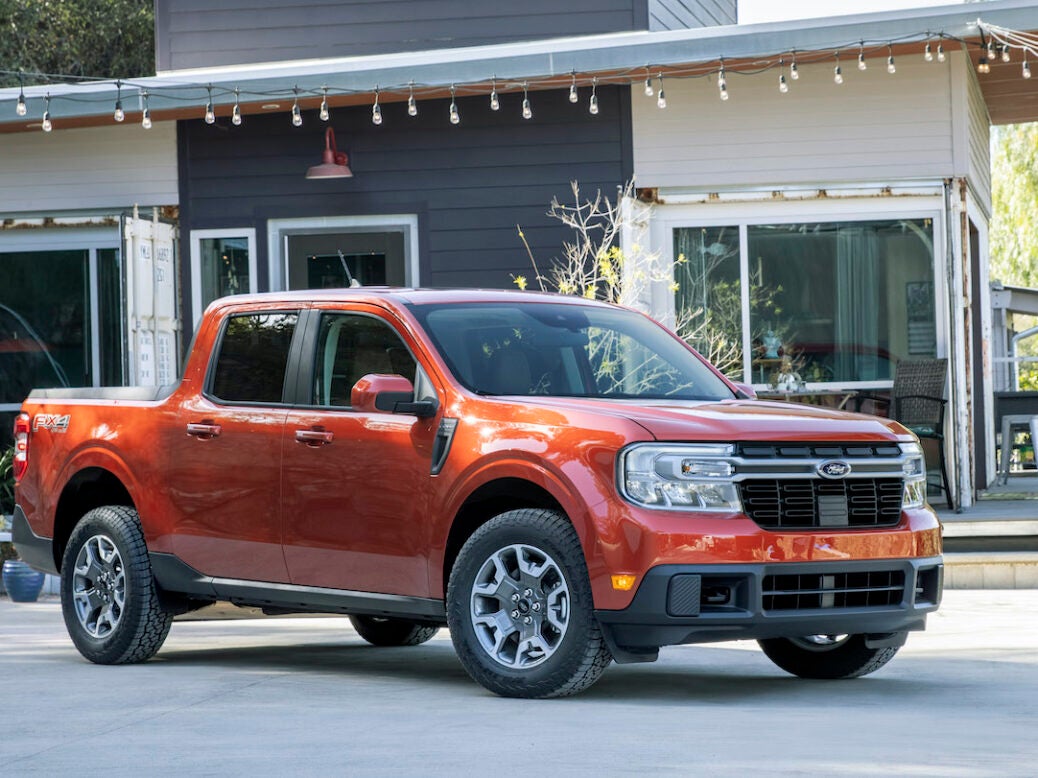 Cars
The ninth generation Fiesta should be revealed in late 2023. After Ford's statement in February that "by mid-2026, 100% of [the] passenger vehicle range in Europe will be zero-emissions capable, all-electric or plug-in hybrid; moving to all-electric by 2030", it is unclear how the company plans to replace its B segment big seller.
Under one scenario, the Fiesta could become electric-only and use the Volkswagen Group's MEB as its basis. There is also speculation that the model might not be directly replaced. While on the face of it this seems highly unlikely, the Fiesta may not be a money maker.
Perhaps FoE is allowing generation eight to fade, the higher priced Puma being its unstated successor. That would explain the lack of a facelift or other major updates since its arrival more than four years ago.
A couple of sizes up, Ford has the Escort, a model which is exclusive to China. It's unthinkable now that the brand once had a vehicle of this size that outsold every other car in the country.
If there is to be a next generation Escort, it would go on sale there in or before 2024 and be produced by CAF, a JV with Changan Auto.
Job 1 of S650, the next Mustang, had supposedly been scheduled for late 2022. However there were reports in January claiming that the current fastback and convertible would be sticking around until 2028. Should that be true, and it is possible, S550 will need another facelift.
The rival Dodge Challenger has in production since January 2008 and still sells well. Ford may therefore believe it can try something similar with the Mustang which is now seven years old.
Under a different scenario, a CD6-based S650 would arrive in 2022 or 2023, offering a hybrid option.
As part of a four-year agreement signed by Ford of Canada and its workers' union in September 2020, the Essex powertrain plant in Ontario will produce a new OHV eight-cylinder engine. The Mustang, plus the F-150, will reportedly be the two key models for this 6.8-litre unit, which will be based on Ford's 'Godzilla' 7.3-litre V8.
Whatever happens, the Mustang will eventually be electric-only. This should happen for either the 2029 or 2030 model years.
Pick-ups
The Maverick was revealed in June, new for North America's 2022 model year. Build is set to commence on 16 August and sales due to start "in the fall". This Focus-based pick-up is manufactured solely in Hermosillo. The Mexican plant already produced the closely related Bronco Sport.
The standard powertrain is Ford's 2.5-litre Atkinson-cycle four-cylinder engine plus one motor. This hybrid system delivers a combined 191 horsepower and 155 pound feet of torque. Drive goes to the front axle via a CVT.
The alternative 2.0-litre EcoBoost engine delivers 250 horsepower and 277 pound feet of torque. This also means a standard eight-speed automatic transmission and front-wheel drive or optional all-wheel drive.
We can expect an eight to ten year life cycle for the Maverick, which means a facelift in 2025 or 2026.
The next Ranger (P702) will use an evolution of the body-on-frame T6 architecture and again be built in Ford's own plants in Thailand, Argentina, South Africa and the USA.
Production at Michigan Assembly (Wayne) was confirmed by Ford in January 2017. The manufacturing complex occupies two square miles of this tiny six-square-mile city.
The potential for a Raptor variant in the high-margin Australian market is understood to have persuaded the company to make such a variant part of the line-up worldwide. The Ranger is Ford's number one model and occasionally the country's best selling vehicle too.
Ford and Volkswagen's alliance for light commercial vehicles means that the second generation Amarok will likely will not arrive until late 2022. The original dates to 2009 so by then, it will be quite aged. The relevant part of Ford's January 2019 media release stated the following:
"Through the alliance, Ford will engineer and build medium-sized pickups for both companies which are expected to go to market as early as 2022. For both parties, Ford intends to engineer and build larger commercial vans for European customers, and Volkswagen intends to develop and build a city van".
In December 2020, the company's Pacheco (Argentina) plant was confirmed as one location for Ranger production. The equivalent of US$580m is being spent at the site ahead of the new model being built there from 2023.
In February, Ford said it would be investing in its Pretoria plant too, expanding this factory to 200,000 vehicles a year. Silverton, a suburb of the South African capital, won't only make the next Ranger but also its twin, the successor for the VW Amarok.
As well as all the other plants which manufacture or assemble the existing Ranger, a site in the north of Vietnam will likely add the next generation model. The company told the media in January 2020 that it would lift the annual capacity at Hai Duong to 40,000 from 14,000. At that time, only the Everest was assembled there.
In many countries, the diesel line-up should consist of a 157 kW (210 PS) and 500 Nm (368 lb ft) 2.0-litre four-cylinder and Ford's 'Lion' 3.0-litre Power Stroke V6 (replacing the 3.2-litre inline five). The outputs of the latter should exceed the 186 kW (250 PS) and 600 Nm (443 lb ft) of the current Ranger Raptor.
An update of the 2.3-litre four-cylinder gasoline unit will likely be the base unit in North America, while there should be a 3.0-litre biturbo EcoBoost gasoline V6 in that region for the Raptor. Ford reportedly considered but rejected a gasoline V8 for the Raptor.
The first plug-in hybrid Ranger should be on sale in relevant countries from 2023, although it may not arrive until 2024. The powertrain will reportedly consist of Ford's EcoBoost four-cylinder petrol engine and a single motor. Outputs of 270 kW (362 horsepower) and 680 Nm (501 lb ft) are claimed to be the targets.
Ford is planning to add a Bronco pick-up to its North American model range but not until the fourth quarter of 2024. The company is keen to evolve the name into a family of vehicles. Some believe this vehicle will be positioned above the Ranger.
It is not clear why Ford will take so long to bring this vehicle to market but several sources claim that production will not commence until the 2025 model year. The logical place to build it would be at the same Michigan plant (Dearborn Truck) which makes the Bronco SUV.
Ford's latest generation F-150 Raptor was announced in February. For the first time there is to be a more powerful Raptor R ("…coming next year", the media release stated), along with the standard Raptor.
The new-for-'21 Raptor is powered by Ford's 3.5-litre biturbo PowerBoost V6, the outputs of which are yet to be announced. The R is expected to be fitted with the company's 5.2-litre biturbo Predator V8.
The Predator is already under the hood of the Shelby GT500 version of the Ford Mustang. Ford may detune that car's output for the Raptor, with reports claiming somewhere between 725 and 750 horsepower compared to the Shelby's 760.
Amongst the engineering highlights is a revised five-link rear suspension system. This is not, however, an independent system: it has longer trailing arms, a Panhard rod and 24-inch coil springs but retains the F-150's solid axle.
There are seven selectable drive modes: Normal, Baja, Rock Crawl, Sport, Mud/Sand, Wet/Snow and Tow/Haul. There are also four exhaust modes, each of which is activated depending on how the truck is being driven. These are called Quiet, Normal, Sport and Baja.
Reports for many other manufacturers' future models are grouped in the OEM product strategy summaries section of Just Auto.
That includes vehicles not detailed in this report such as the F-150, F-150 Hybrid, F-150 Lightning, F-250, F-350, F-450 and F-550 Super Duty.
Future platform intelligence
More detail on past, current and forthcoming models can be found in PLDB, the future vehicles database which is part of GlobalData's Automotive Intelligence Center.
This is the first of three reports on Ford Motor Company's global passenger vehicle line-up. Next comes a look at Ford SUVs with the third feature being all about Lincoln.