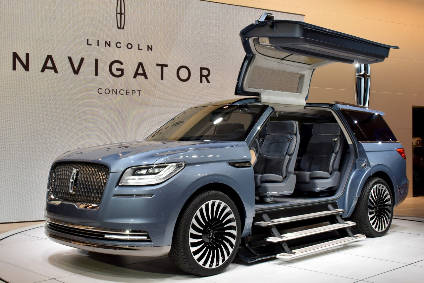 In the final part of just-auto's in-depth look at Ford Motor Company's future models and architectures, the spotlight is on the firm's high margin vehicles; namely large SUVs and pick-ups, along with what's in the pipeline for Lincoln.
Free Report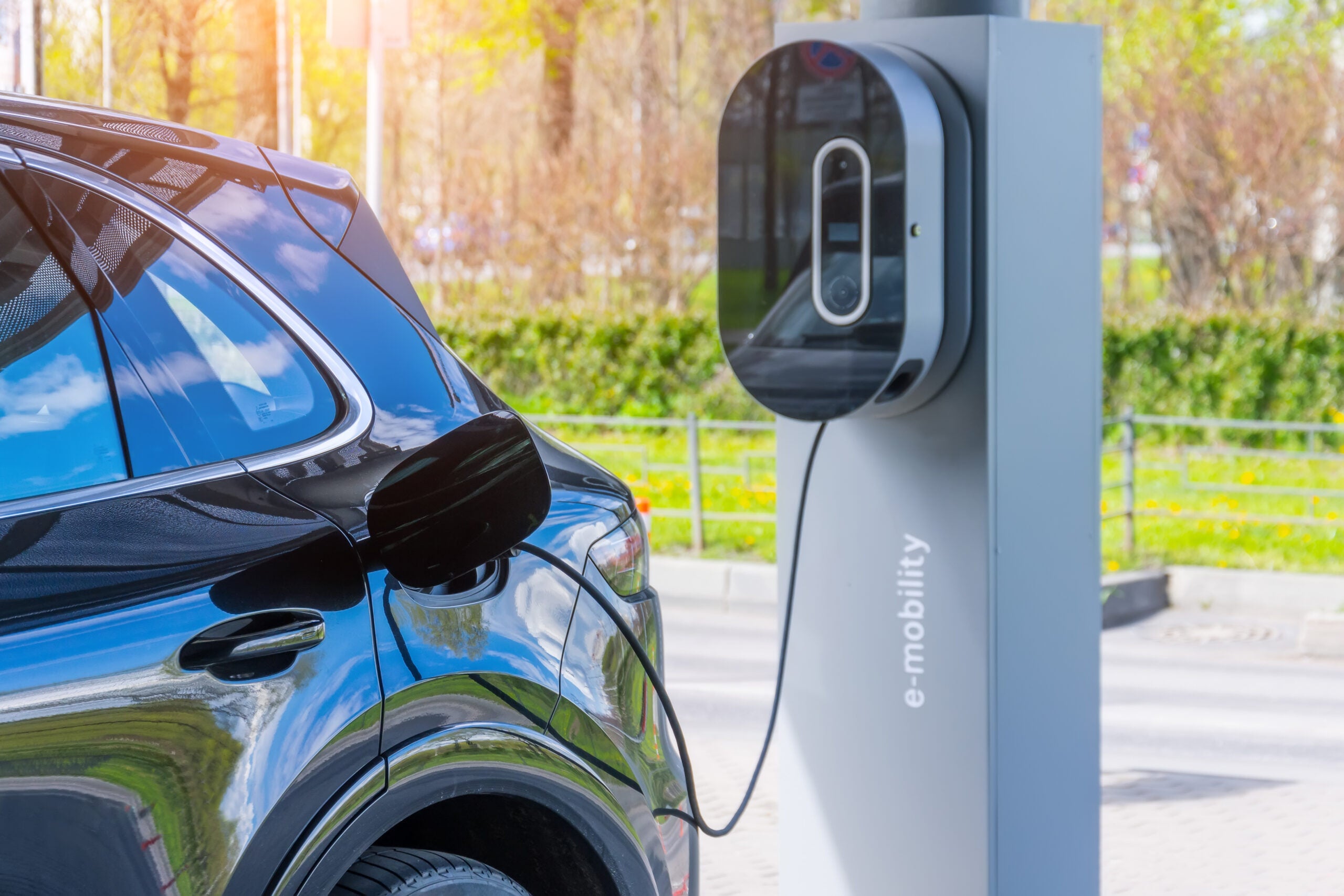 What's next for the Automotive industry?
The theory of the peak car – particularly in the triad markets of the US, West Europe and Japan – and the need for sustainable transportation have driven the pivot to mobility in the automotive industry. Both of these drivers are motivating OEMs to change, while society at large is interested in sustainable transport.  
GlobalData's forward-looking report provides you with insights into the direction that the automotive industry is heading in the next few years. It covers:
The forces transitioning automotive to mobility services

 

CASE megatrends, and their relationship with COVID-19

 

The way forward for autonomous vehicles

 

Sustainability issues in automotive

 
Examine the factors contributing to the future growth of different segments of the automotive industry. 
Download the full report to align your strategies for success and get ahead of the competition.  
by GlobalData
Having looked at cars, crossovers, pick-ups and SUVs as small as the Ka+ or as big as the Edge, Taurus and Mustang in the previous instalment, this feature starts with a look at Ford Motor Company's current and future large SUVs.
SUVs from L to XXL
The Explorer is one of Ford's best sellers in North America and is now only two years away from replacement. U502 will be succeeded by a similarly sized SUV which uses an update of the same CD4 architecture from the Fusion/Mondeo. The D-segment/Mid Size sedan was the first model to use this platform. An additional model for Lincoln might well be launched some months ahead of the next Explorer (see 'Aviator' below).
The next Explorer will logically be sold in the Australian market (as an import), rebadged as the replacement for the locally made Territory – production of that Falcon-based SUV is due to end this October so there would be a hiatus of 1-2 years. Production is likely to be in Chicago as well as in Russia at the Ford-Sollers Elabuga plant.
In the class above this model sits the body-on-frame Expedition (codename: U324) plus the Expedition EL (U354). These models will be replaced for North America's 2018 model year, and both standard- and extended-wheelbase derivatives should be available.
The new SUVs should switch to the lightweight T3 platform that was introduced by the 2015 Ford F-150 pick-up. Both Expedition (U553) and EL should have aluminium panels. A ten-speed automatic gearbox is also expected to feature. Production of around 85,000 units a year is said to be the target, with all build taking place at Kentucky Truck.
No future Pacifica, Sienna or Odyssey rival
Ford has really struggled in the full sized minivans segment for many, many years and is expected to exit this vehicle class in a few months' time. The Flex has been built in Ontario since April 2008 and production will likely cease at the of the end of the 2016 model year, though there is a chance it might continue into CY2017.
During the first half of 2016, just 13,780 units of this model rolled off the line at the Oakville. The Canadian plant's main product is the Edge (103,402 built during the same six-month period).
Supercar = super profits?
The GT is of course a tiny volume model but nonetheless it should serve as a useful image booster for the blue oval badge. This mid-engined supercar was revealed in prototype form at the Detroit auto show in January 2015. It was styled to resemble the 1960s Ford GT Le Mans racer and is being built to commemorate the 50th anniversary of the GT placing first, second and third at the 1966 24 Heures du Mans.
To be manufactured on a bespoke platform by a contract assembler commencing this October, the GT should have a production run of five years. Build is being outsourced to Multimatic, a company based in Markham, Ontario. The same firm built the Aston Martin One-77, a limited edition car launched in 2009. Multimatic already supplies suspension parts for the Ford F-150.
F Series – FoMoCo's golden goose
The company might group the F-150 and larger Super Duty trucks as one model range but in reality they are two, especially as they presently use different platforms.
P552, the current F-150, is not yet two years old and should be built at Dearborn Truck as well as at Kansas City Assembly until 2022. An evolution of P552's T3 aluminium architecture will be the basis of the successor model. Aluminium is used for the body-in-white, pickup bed and most exterior panels of P552, but the frame is steel.
In January 2015, Ford announced that stop-start would become standard on all F-150 EcoBoost engines for the 2017 model year. That means it is new for variants with the 3.5-litre V6. A ten-speed automatic gearbox is the other main news.
There might have been a future hybrid variant, following the August 2011 announcement that Toyota and Ford would collaborate on such powertrains for some of their future light truck models. This alliance was then dissolved in July 2013, the companies noted at that time. However, Ford is said to still be working on a hybrid powertrain for the F-150.
In another way of improving the model's overall fuel economy rating, a four-cylinder EcoBoost F-150 might be added for the 2018 model year.
F Series Super Duty trucks: new for the 2017 model year
Big change is coming for the P356 series F-250 pick-up and its heavier payload brothers. Production of the existing F-250-550 trucks should end in September, but series build of the replacements will not start straight away. This is because Ford is being wisely cautious in its approach to ramping up build of a vehicle which will be on a new, lightweight platform.
The 2017 F-Series Super Duty trucks (project code: P558) will switch to a derivative of the F-150's T3 architecture. The main difference for the new F-250-550 is to be a steel – not aluminium – bed.
In January 2016, Ford told the media that it would be building these models at a second plant. It was already known that production would be at Kentucky Truck but there will be additional production at Avon Lake. This facility, officially known as Ohio Assembly, will produce F-350, F-450 and F-550 Super Duty chassis cab configurations.
A note here on the larger F-650 and F-750. These are commercial trucks and a new generation of these models was announced by Ford in August 2015. Production shifted out of Mexico and into Avon Park, a Cleveland area plant in Ohio. Previous generations had been built by Blue Diamond, a 15 year old Ford and Navistar International joint venture based in Escobedo. The F-650 and F-750 are usually sold as cab-and-chassis skeletons and customised for specialist use as ambulances, beverage delivery trucks and oilfield vehicles. Both gasoline and diesel derivatives are available.
North America's outgoing Super Duty trucks won't disappear completely, as Ford do Brasil only began building the latest versions of its F-350 and F-4000 variants at the São Bernardo do Campo plant in August 2014. Expect them to remain in production there into the early 2020s. As for the more modern T3 platform range, Avon Lake and Kentucky Truck should keep building these until 2024, with a mid-life facelift due in 2020.
Ford built a combined 541,330 units of its F Series trucks in the first half of 2016, which compares to just 423,289 in the equivalent period of CY2015. Of that near-half million total, 395,244 were the F-150. Ford has lately been pushing the trucks out of US dealerships with the offer of 0% finance over 60 months. This is unusually aggressive for a model which is selling so strongly, though some rivals have been offering 72 or even 84 month vehicle loans for a while now.
The promotion is as follows: 0% APR / 60mos +$1000 Ford Smart Bonus. Not all buyers qualify for Ford Credit financing. 60 months at $16.67 per month per $1,000 financed regardless of down payment.
Ford has been responding to an especially aggressive campaign from GM. The F-Series had a blockbuster of a month in June, selling 70,937 units (+29% YoY) versus 49,662 (-4%) for the Chevrolet Silverado, which remains in its usual position as the USA's second best selling vehicle for the year to date. It would seem that GM's recent sales tactics haven't worked too well.
GM and Ford would each do well to try to wind back their overly generous promotions. We have been here before – if the top of the latest economic cycle has been reached, pushing these high margin models out with long finance deals risks put many buyers' leases way under water in years to come.
Lincoln Motor Company
After many years of underinvestment in its home grown luxury brand, Ford finally decided on a new direction for Lincoln, creating a separate division at the same time. It's still relatively early days and thus far, the results in North America are mixed.
Things look better from the perspective of the Chinese market, where Lincoln, a relatively new entry, managed to increase deliveries threefold during the first half of 2016. While 11,630 vehicles were sold during the whole of 2015, so far this year, the total is running at 12,450 cars and SUVs. Much of that is thanks to an 12 additional dealerships, the brand now having 45 outlets and aiming for 60 by year-end.
The 1990s were a long time ago but back then, Lincoln was a big selling brand in the US and Canada. Its export markets were fairly limited, though, with South Korea one of the main ones. The division is now hoping to keep its focus on North America and China, adding sales operations in other countries little by little. Europe has been ruled out for now at least, and there is no RHD production of any Lincoln model so India is a no go as well. The brand has recently been pulled from Indonesia and Japan too.
Crossovers and SUVs
The MKC (codename: C489) is one of the brand's best sellers and this is no surprise given its size, pricing, segment and freshness (it was new for the 2015 model year). Compact SUVs remain hot sellers in the US, China, Canada and Mexico and Ford's Louisville Assembly built 23,641 units of the Audi Q5 rival in the first half of 2016.
CX483, the MKC successor, will use the architecture to be introduced in a few months' time by the fourth generation Ford Focus. It should again be manufactured in Kentucky and this time, also in China. The new model might also change names as the current five MK-something models can confuse many prospects, especially now that the Continental name has returned to join them, alongside the Navigator and Navigator L.
One size class up from the MKC is the MKX, another SUV. This rival for the Lexus RX is built in Canada alongside its twin, the second generation Ford Edge. It has a standard 300hp 3.7-litre V6 with a 330hp 2.7-litre biturbo V6 optional.
The latest MKX went on sale first in the United States in that country's autumn of 2015, new for North America's 2016 model year. It is also available in China, the Middle East and South Korea. The first facelift should come for the 2020 model year, with the third generation model due in calendar 2022. Expect that vehicle to be on an updated CD4 front- and all-wheel drive architecture.
With the exception of the low volume MKT, the only other Lincoln crossover or SUV is the big Navigator, a body-on-frame old school four by four. Available in standard (U326) or long-wheelbase (U356) L forms, the Navigator has been manufactured at Kentucky Truck since 2006 so is obviously overdue for replacement. U554 will therefore be out next year.
The replacement for the Navigator is expected to switch to an aluminium architecture based on the same one used by the Ford F-150. The Navigator and Navigator L should share much with the next Ford Expedition and Expedition EL.
Lincoln's big trucks should also have GM and Ford's ten-speed automatic gearbox. The new model was previewed by a design study which was first displayed at the New York auto show in March this year. As the pic above shows, the Navigator concept was memorable for having gullwing doors and three concertina steps on each side. There are even some suggestions that these could make production.
The obvious size gap between the MKX and next Navigator will likely be filled by an additional model in 2018. Let's call it 'Navigator Sport' or 'Aviator' and assume it will use CD4 as its basis, which means it would be the twin of the next Ford Explorer and built in Chicago. This proposed model would be a rival for the Volvo XC90 and others in its class.
Ford is said to be talking to Changan and the relevant authorities about the possibility of producing Lincoln vehicles in the city of Chongqing. The proposed Aviator would be a logical model to begin building in China, with the MKC the other obvious one.
The only other Lincoln crossover is the often overlooked MKT. This large model has never really worked and it was more or less a place holder in the limo and livery sectors until the Continental appeared, the Town Car having pretty much controlled those markets until it was discontinued in 2011.
Just 1,988 examples of the Em Kay Tee were made at Oakville Assembly between 1 January and 30 June, and as noted above, fewer than 14,000 were Ford Flexes built on same line during that period – bodies and interiors apart, they're the same vehicle. The Continental is considered to be the effective replacement for the MKT. The latter should linger on until 2018, or it might instead be axed later this year.
Sedans, present and future
Before we have a deeper look at Lincoln's largest sedan, there is one model sized below it, the MKZ and its hybrid derivative. The MKS hasn't been forgotten in this overview: the last units of this big four-door were built in May, so a limited number of cars will be available until the end of the 2016 model year. Ford killed off the MKS for a couple of reasons: it was eight years old, the Continental serves as its replacement and capacity for more production of the hot selling Explorer was needed at the Chicago plant.
The CD533 series MK Zee has been around since 2012 and all production is in Mexico. Hermosillo will continue building it until 2019, a mid-life facelift having taken place for the 2017 model year. New for the North America's 2013 model year, the MKZ is closely related to the equivalent Ford Fusion. It premiered in production form at the New York auto show in April 2012 and began to reach US market dealers in January 2013.
The 2017 MKZ, which is coming into US dealerships right now, offers the choice of 2.0-litre turbo, hybrid or 3.0-litre turbo engines. The last of these three is a new engine that is for the moment exclusive to Lincoln. It produces 400hp and 400 lb-ft of torque. Lincoln now calls its turbo engines GTDI.
There is a plug-in version of the Ford Fusion, the Energi, but there is no EV version of the MKZ. Instead, there is a petrol-electric variant, powered by the combination of a naturally aspirated 2.0-litre engine and one electric motor. Sales have not been strong, so it is by no means certain that the MKZ Hybrid will be replaced.
The replacement for the MKZ is expected to be the first vehicle for Lincoln's D6 architecture. This platform can reportedly be for front-, rear- and all-wheel drive applications. The new model, which should changes names, is likely to be manufactured in North America and China.
Finally, the Continental. Ford's own production data reveal that 339 units of this large sedan have been built thus far in 2016, with series production set to follow from September at Flat Rock, 25 miles southwest of Detroit. Production volume is hard to project but probably it will be similar to the Jaguar XJ and Cadillac CT6, two of the cars it is aimed at. Somewhere in the 10,000-25,000 units per annum range, in other words.
The only engine announced for the car thus far is a biturbo 3.0-litre petrol V6, with drive to all wheels. Lincoln says 'projected' power and torque are 400hp and 400 lb-ft. Front-wheel drive versions and smaller capacity engines should follow, as should a plug-in hybrid variant.
Global sales expectations for Lincoln
In October 2014, Ford's CEO Mark Fields told the media he saw 300,000 global sales for Lincoln by 2020, split evenly between North America and China. Worldwide numbers are not available but US deliveries for the first half of 2016 reached 53,297 vehicles. This was a 13 percent increase versus a year ago. That is nowhere near good enough to give the brand credibility to be in the same conversations as Audi, Mercedes-Benz, BMW or Lexus, but it's a useful improvement nonetheless and starts to put Lincoln a bit closer to smaller volume premium priced names such as Volvo, Acura, Infiniti, Porsche, Tesla, Range Rover, Jaguar, Genesis, Maserati and should its promised future models be launched, Alfa Romeo. Vehicle pricing or size/segments are why Mini, DS and Jeep are not in that list.
Looking at the breadth of Audi's model line-up, there are certainly lots of opportunities for any luxury brand with an aspirational image but what will be the best fit, and what will offer the best value in terms of required investment? A BMW 4 Series rival or something striking to attempt to go up against the Acura NSX and Audi R8? Or how about a dedicated EV in the style of the Tesla Model X? The big spending on additional Lincoln models hasn't yet happened, and the next few years will determine whether or not it happens at all.
Making Lincoln self funding is the first step; after that it's going to take Ford probably between five and ten years to get to where Volvo or Infiniti is today. And to eventually be an American Audi if that is the ultimate goal? Fifteen years, probably more. Keep an eye on the first reviews of the Continental later in 2016 – if they show it's better than the Audi A8 and close to the refinement and handling levels of the Mercedes S-Class, Porsche Panamera and BMW 7 Series then we'll know that Ford is serious about Lincoln. If it's not, then it might be time to give Mr Shifu a call and see how much he'd be willing to accept for a certain Swedish global luxury car brand which, after six years of proper investment, is showing signs of becoming a future big earner for its far sighted owner.
Future product program intelligence
Get more data on vehicle lifetime and future product plans with PLDB from QUBE.
Free Report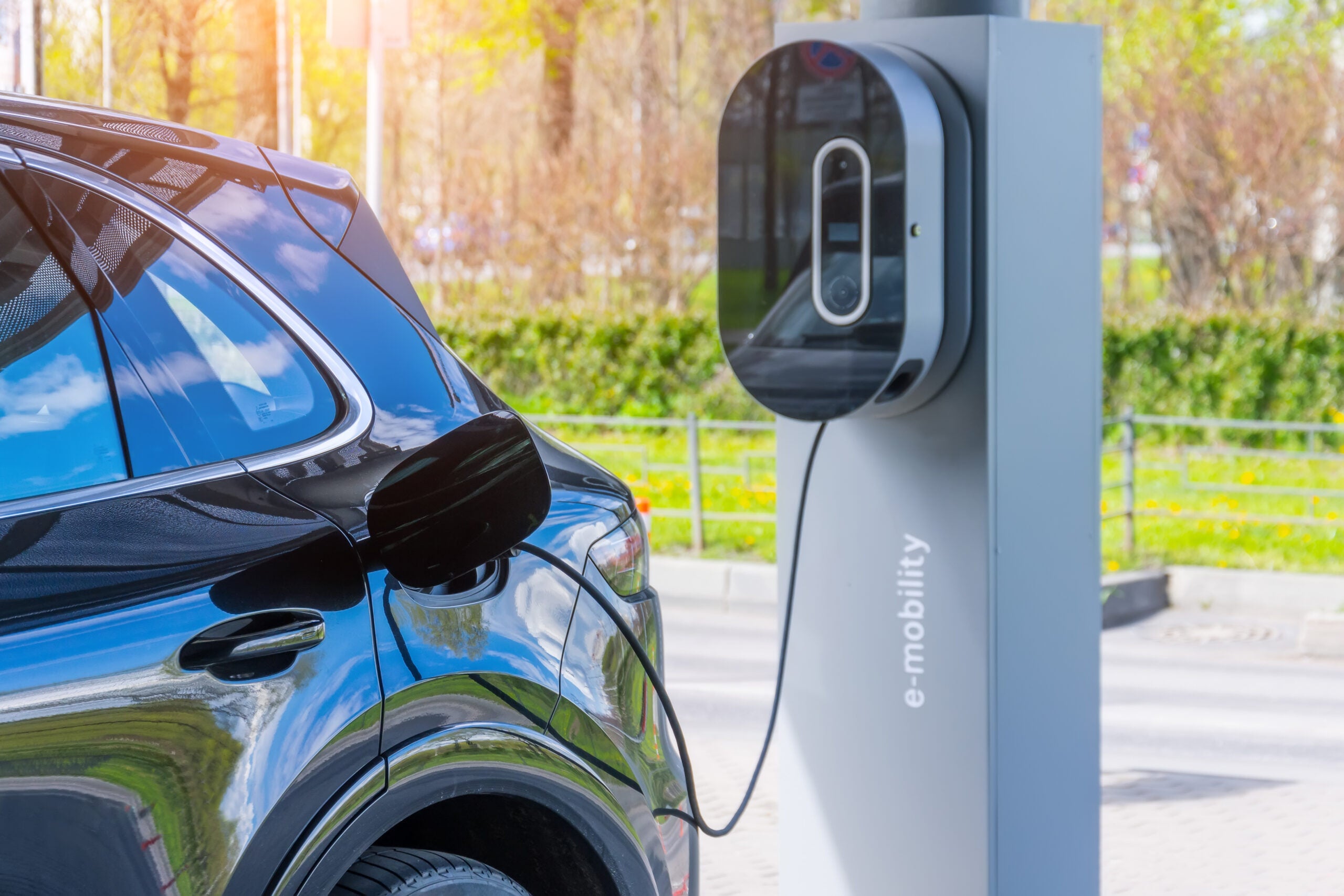 What's next for the Automotive industry?
The theory of the peak car – particularly in the triad markets of the US, West Europe and Japan – and the need for sustainable transportation have driven the pivot to mobility in the automotive industry. Both of these drivers are motivating OEMs to change, while society at large is interested in sustainable transport.  
GlobalData's forward-looking report provides you with insights into the direction that the automotive industry is heading in the next few years. It covers:
The forces transitioning automotive to mobility services

 

CASE megatrends, and their relationship with COVID-19

 

The way forward for autonomous vehicles

 

Sustainability issues in automotive

 
Examine the factors contributing to the future growth of different segments of the automotive industry. 
Download the full report to align your strategies for success and get ahead of the competition.  
by GlobalData