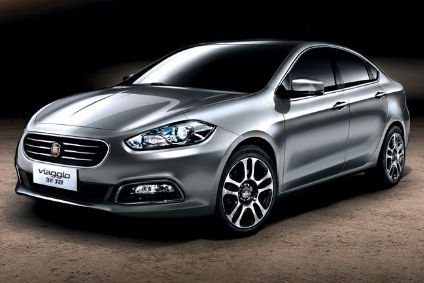 The final chapter in a series of articles exploring the current and next models from FCA Italy's stable of makes centres on the Fiat brand, as well as Abarth.
Free Report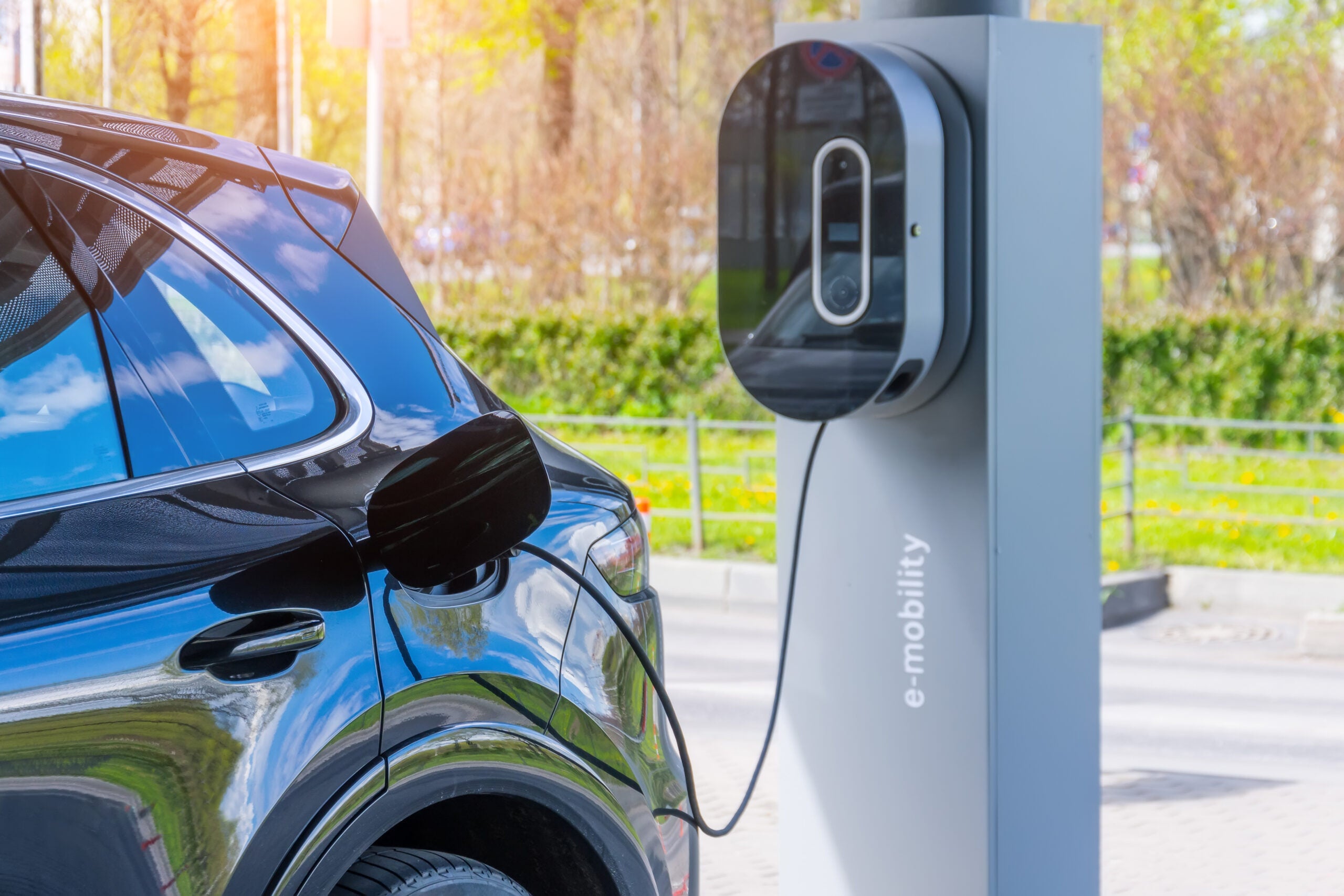 What's next for the Automotive industry?
The theory of the peak car – particularly in the triad markets of the US, West Europe and Japan – and the need for sustainable transportation have driven the pivot to mobility in the automotive industry. Both of these drivers are motivating OEMs to change, while society at large is interested in sustainable transport.  
GlobalData's forward-looking report provides you with insights into the direction that the automotive industry is heading in the next few years. It covers:
The forces transitioning automotive to mobility services

 

CASE megatrends, and their relationship with COVID-19

 

The way forward for autonomous vehicles

 

Sustainability issues in automotive

 
Examine the factors contributing to the future growth of different segments of the automotive industry. 
Download the full report to align your strategies for success and get ahead of the competition.  
by GlobalData
Fiat
A segment (mini-cars)
Having such a strong heritage in tiny cars, it's no surprise that what is now FCA has been able to leverage that in its two largest markets for A segment models, namely Italy and Brazil.
The Fiat Panda (model code: 139) is FCA's best seller at home, and is on track for around 200,000 sales across Europe this year of which some 150,000 will be in the Italian market. This little car is the only model which sells there in double-digit numbers, 13,197 finding homes in November compared to the number two Lancia Ypsilon's 4,379 registrations.
The current shape Panda, which is similarly sized to the second generation car (renamed and sold for some years as the Panda Classic), had its world premiere at the Frankfurt motor show in September 2011. Sales in Europe commenced in February 2012. The car's platform is a re-engineered version of the old-shape model's.
Some minor revisions were announced for the Panda in September 2016, which Fiat is calling the 2017 Panda.
The next Panda (project code: 170) is likely to again be manufactured in Italy at Pomigliano d'Arco. There should also be a 4×4 Jeep variant, based on the Panda Cross, in the same way that the 500X and Renegade are built in the same plant, using a shared architecture.
The new Panda will be based upon the SUSW 'Small Wide' platform and should have a seven-year lifecycle. Some sources believe that the car is being held back from an original launch date of early 2018 to the end of that year or even 2019. This would be so as not to clash with the launch of another, yet far more profitable A segment Fiat.
The brand's real money spinner in the small car class is the 500. Even in Germany, where only three models in the November top 100 best selling vehicle list were Fiats (or Italian brand vehicles of any brand), the curvy little car does well. By year end, close to 30,000 will have been delivered to buyers there. Not bad for a vehicle which FCA has freshened just once during more than nine years of production.
Sadly, it's a different story for the 500 in the US, where sales are down by 37% year to date to 14,026 units. Prices have just been slashed in an attempt to move the metal, and that's for the 2017 model year cars, not the 2016s which some dealers are still trying to clear off their lots.
More on the deep troubles for Fiat in the Americas momentarily, and in the paragraphs dealing with the 500X and 500L. Yet really, what else needs to be said other than stating one fact: brand sales will likely have fallen by a fifth in 2016 as the overall US market reaches or goes very close to hitting a record level.
If FCA has been lucky or skilled with US$-euro hedging, it might at least not be losing too much money on the Italian-made 500X in this new era of the super dollar. The hecho en México 500, on the other hand, could well be profitable when exported north, given how low wages and other costs are.
The next 500 (F500 in Mexico), is due out in early 2018 and will be another vehicle for SUSW. Unlike the current Cinquecento, there will be one car worldwide. The model sold in North America was re-engineered for US emissions and crash regulations and is thus quite different under the skin from Europe's car.
Project 332 is likely to be built in Poland but no longer in Mexico: the Tychy plant is currently operating on two shifts, while Chrysler needs capacity at Toluca for other future vehicles. A five-door version of the next 500 is expected to be launched as the replacement for the Punto (see entry further on for the B segment 500+).
In Brazil, FCA also offers the A segment Uno, which is based on a very old platform which dates to the 1990s. This replacement for the Uno/Mille was revealed there in May 2010. Both 1.0- and 1.4-litre FlexFuel engines were available from launch in five-door Uno and high-riding Uno Way bodystyles. A three-door variant followed soon after.
There was a facelift for the Uno in September 2016, as well as a new range of 'Firefly' 1.0- and 1.3-litre engines. While sources have claimed that the Novo Uno uses the same platform as the Panda, instead it sits on a modified first generation Palio architecture.
There should be a second facelift for the Uno range in 2019 with production at Betim due to end in 2023. This is one of the last vehicles to use Fiat's decades old 178 platform, which started life as the so-called 'world car' architecture. The car may instead be axed, its sales having crashed by 56% in 2016, to just 31,928 for the year to the end of November.
A more recently released Brazilian market baby Fiat is the Mobi. This is a rival for the Renault Kwid and other locally-built or assembled mini-crossovers. FCA's Brazilian operations developed this little car using the Uno as the base. Production commenced at Betim in May. The Mobi also serves as the eventual replacement for the Uno. Year-to-date, 24,179 Mobis have been sold in Brazil.
A facelifted car should be released in 2020, with another update in 2023 and a replacement on sale in 2026 on a new architecture. Like the Uno, the Mobi uses 178 Evoluzione.
B segment (Sub-compacts)
Fiat is in a world of trouble in Brazil, FCA's failure to invest in fresh cars being the main reason. The company blames the collapse of the local economy for its woes but that hasn't stopped Jeep succeeding thanks to a stream of new models.
General Motors has taken Fiat's traditional number one slot, with the Chevrolet Onix the main reason for that. Hyundai too, is doing well with its HB20, another small car. The Palio was the Fiat brand's best seller in November and it's still shocking to see that the highest place for a Fiat in Brazil is now fifth position (5,250, down 43% year-on-year) and only 57,724 registrations for the year to the end of November.
The market itself seems to have almost bottomed but Fiat doesn't have fresh cars ready to capitalise on that, so 2017 doesn't look like it will be a comeback year for the brand.
The second generation Palio (model code: 326) was launched in Brazil in November 2011. Some versions of the original car, which was released in 1996, remain on sale as cheap, basic transport. These are collectively known as the 'Palio Fire Economy'. Production at Betim should end shortly, however. The newer car is also built at this giant plant which is in the southeast of Minas Gerais.
The Argentinian government, meanwhile, revealed in March 2011 that the Mark II Palio would be built at Fiat's Córdoba plant from March/April 2012. It continues to be.
At FCA's now infamous May 2014 Investors' Briefing, the 'New Palio' was shown on a slide as being due in 2017 but the financial crisis in Brazil is understood to have delayed that car's launch until 2018 or maybe even 2019.
Back in Europe, the Punto, which was once a hugely popular model, has been reduced to a niche vehicle, FCA having delayed and delayed its replacement. First built in Italy (Mirafiori and Melfi) from 2005, it still draws some faithful buyers in the home market, where 42,574 cars have been sold with one month until the year ends. That's not only a year-on-year drop of 21 per cent, but about a tenth of the Punto's annual volume in its best years. The way things are going, the Jeep Renegade will soon overtake it in the monthly charts, which would probably be a good thing in terms of profit per vehicle.
As noted in the section on A segment models, the Punto should be replaced at long last in 2017 by project Project 316. This will in fact be two cars: X6H, a hatchback and X6S, a sedan. The second bodystyle will mainly be for India. These vehicles might have the 500+ model name. In European markets, Fiat may attempt to lift pricing compared to the Punto so the '500+' should be the opposite of the aged and inexpensive outgoing car. Production will be at Tychy in Poland and by Tata & FCA at their Ranjangaon joint venture plant in Maharashtra.
The current Punto (codename: 199) is also still made in Brazil, but sales have fallen away to just 7,347 and won't break the 8,000 level by year end. For this reason, expect production at Betim to be wound up during 2017. FCA may do one of two things to replace it: build the 500+ hatchback and/or sedan at Toluca in Mexico for all of its markets in the Americas, or possibly make one or both in Brazil but not until 2018.
Still with the Punto, FCA's joint venture with Tata Motors makes a variant in India but that car, the Avventura, has not been a success and could be replaced as soon at the end of 2017.
Built at Ranjangaon since the final quarter of 2014, the Avventura is a Punto with raised suspension; new headlights; and grey plastic wheelarch, bumper and side mouldings. Instead of the Punto's hatchback, there is a side-hinged tailgate which also carries a spare wheel. Though the Avventura looks as though it has all-wheel drive, it doesn't.
This model was always due to have a short lifecycle: at May 2014's Investors' Briefing (future vehicle plans stated in that meeting and shown on accompanying slides have been, shall we say, subject to change), FCA claimed that the Avventura replacement would appear in 2016. The launch of an Abarth derivative as recently as October 2015 appears to suggest otherwise.
Another variant, the Avventura Urban Cross concept, premiered at the New Delhi auto expo in February 2016. This crossover went into production only two months ago.
It would now seem that FCA and Tata will battle on with the Avventura for another year or more but it would certainly make far more sense to axe these cars ASAP, hope the market forgets they ever existed, and then launch X6H and X6S in 2018 with new model names and genuinely sporty Abarth derivatives.
There is one other B segment car to take note of: the Grand Siena is a sedan which has been built in Brazil since 2012. It can be thought of as the four-door version of the second generation Palio. The Chevrolet Cobalt is one rival, the Volkswagen Voyage another. This model is also exported to Mexico and there, it is the Dodge Vision.
According to a slide at, yes…FCA's May 2014 Investors' Briefing, the 'New Grand Siena' would be due for launch in 2016. This didn't happen and the next generation is probably as far off as 2020. This would be manufactured at Betim and use SUSW, though it might instead simply be phased out. The existing model has fallen way down the sales charts in 2016, with just 31,081 sold for the year to end of November, its 43% plunge being far worse than the overall market's decline.
C segment (Compacts)
The Bravo replacement (Project 317) had once been due for launch in mid-2013. There would be five-door hatchback and wagon bodystyles for European markets, Fiat stated in April 2010. In May 2014, new 'compact hatch' and 'compact SW' models were named by FCA as being due for launch in Europe in 2016. These would be manufactured in Turkey, TOFAS confirmed in November 2014. TOFAS named three models: a hatchback, a wagon and a sedan.
The Ægea – Aegea ('ee-ghia') project had its world premiere in sedan form at the Istanbul motor show in May 2015. This car was a prototype of the Linea replacement. It is built in Turkey and is also expected to eventually be made in Brazil, and possibly in China too.
The total production run stated by TOFAS is 580,000 units of the Ægea sedan and a combined 700,000 of the hatchback and SW. Production would stretch from 2016 to 2023, TOFAS' statement to the Istanbul stock exchange noted.
The sedan's model name was announced in October 2015: Egea in Turkey and Tipo elsewhere. In relevant markets, the Tipo is a low-priced and similarly sized rival for the Peugeot 301 and Citroen C-Elysee twins. The Tipo 5-door and Tipo Station wagon had their world premieres at the Geneva motor show in March 2016. The station wagon went on sale in relevant markets six months later. A facelifted range should be released in early 2020 and a replacement model in the first quarter of 2023. These should use an evolution of the current models' CUSW architecture.
TOFAS is also the source of Neon build. This version of the Tipo sedan is supplied to Dodge dealers in Mexico.
The C-medium project, which uses the 343 model code, is a poorly selling duo of C segment cars for China. Fiat and its Chinese joint venture partner, Guangzhou Auto (GAC), have built the Viaggio, a C segment sedan, at a greenfield plant in Changsha since June 2012. The car went on sale in China three months later. The Viaggio, or Fei Xiang, is closely related to the now former Dodge Dart. It was meant to be a rival for Shanghai Volkswagen's New Lavida.
The plant which builds the car has an initial capacity of 140,000 cars per annum, a doubling of this having been optimistically announced as part of a planned second phase.
In May 2013, just-auto noted that a version of the Viaggio for Brazil would enter production there in 2016 but due mainly to the deep recession, this is yet to take place. The replacement model series should appear in the second quarter of 2019. FCA may even wait until then before commencing Brazilian build of a localised car.
The Fiat Ottimo was revealed at the Guangzhou motor show in November 2013. It went on sale in China during March 2014. An additional variant, the Ottimo Sport, premiered at April 2014's Beijing motor show. It has chrome-effect mirror casings, different alloy wheels and a black grille.
Not to put too fine a point on it, the Viaggio and Ottimo are flops. The main problem is that the Fiat brand is not well known while the cars themselves don't look too distinctive. At the time of writing, CAAM has not yet issued all brand and model data for November but in October Fiat was only the 66th most popular brand, a shocking 625 cars being sold in the world's largest market. Even worse, that's less than half the level of Jaguar, and just 11,397 locally built Fiats were delivered over the ten months.
Clearly, FCA has to renegotiate its JV with GAC. The best idea would be to either abandon Fiat as a lost cause or else just the C segment sedan and hatchback which it builds at Changsha and start afresh. The 500X would surely have been a better bet for this plant and could still be. But they use a different architecture (SUSW) to the larger 326 series cars's CUSW so the factory would need time and money to be retooled. Perhaps the answer is to rebody the Jeep Cherokee, creating a new Fiat crossover. As the C segment Jeep is already built at Changsha, this would could make a lot of sense.
It's unlikely that the originally planned facelifts due for 2017 and replacements in 2019 will take place but for the moment, neither FCA nor GCA is saying what fate will befall the luckless and unloved Viaggio and Ottimo.
Crossovers & SUVs
Aside from the 500X, Fiat is astonishingly poorly placed when it comes to offering crossovers and SUVs. This is a lot of the reason why the brand is in such deep trouble in the USA. Reintroduced there five years ago, still it has failed to make much of an impact, nor are the models offered there really that well suited to the market. Prices have been cut for the 2017 model year which could get sales going in the right direction again, but this isn't the ideal way to improve a brand's image.
The 500X itself is doing dreadfully in North America, sales having halved in November to a mere 822 units. Even worse, with only 10,869 sold for the year to the end of November, that's less than one ninth of the number of Jeep Renegades delivered in the same period (94,561). These two small SUVs are manufactured on the same line at the SATA plant (Melfi, in Potenza). The southern Italian factory has a fair bit more capacity than is being used for these twins and that's down to the performance of the 500X in North America.
The 500X went on sale across Europe from April 2015 and next year, assembly should be added at Tata-FCA's Ranjangaon plant west of Pune. Also in 2017, FCA and GAC are expected to add production of the 500X to the line at their Panyu District plant in Guangzhou. This facility began making the 500X's Jeep Renegade twin in April 2016.
A mid-life refresh for the 500X should happen during the final quarter of 2018, and a replacement model, which should use the SUSW Evo platform, would begin coming off the line at SATA from September 2022.
The smallest model is Fiat's main SUV, a situation which obviously needs to change, but expanding the range into larger size categories and replacing multiple aged crossovers is going to take some time. The reason for this is the usual one with the way FCA has been and continues to be run – vehicles become older and older and the company primarily uses cash to pay off debt instead of also investing in fresh products. The cycle is then entrenched, as market share which is lost can only be regained by aggressive discounting, which in turn destroys resale values and burns customers who then vow to stay away from the brand. The opposite of what enormously profitable Toyota and Honda do, in other words. FCA may well begin to change its ways once it has repaid the debt pile which management is commendably determined to eliminate.
The line-up of crossovers and SUVs which sell in small numbers include the front-wheel drive Panda Trekking and four-wheel drive Panda Cross (due for replacement in 2018); slightly larger front-wheel drive Qubo Trekking (the Fiorino van on which it is based is more than a decade old but no replacement until 2019); and Doblò. The last of these is made in Brazil and dates to 2003. A replacement model has been available in Turkey since 2009 but a locally built version for South American markets is not yet available.
There is some uncertainty over another potential future crossover to be built at Goiana in Brazil and possibly also at SATA alongside the smaller Renegade and 500X. This is the '500XL', or project XSU. To be closely related to the latest Jeep Compass, it has been delayed since an original release date of 2013. Sources now believe it will be launched in late 2017. Fiat would potentially market it as a rival for the Nissan Qashqai in Europe and for the segment's top selling Hyundai ix35 and Kia Sportage in Brazil. It would also be an option for the Changsha plant if FCA decides that it wants to keep selling some form or other of locally made Fiats in China.
Aside from the 500X, the Freemont is Fiat's only other crossover or SUV which sells in decent volumes. In some ways, this is more of an MPV than a crossover, having started life as the Dodge Journey, which it still is, in North America.
The Freemont replacement has been, yes, delayed. The latest replacement date is the second quarter of 2018. By then, the Dodge original will have been built for a decade and the Fiat for seven years. The next models will not be made in Toluca, swapping this Mexican plant for production at Cassino in Italy, supposedly. The 'JG' series Freemont and Journey will be better differentiated, with the Fiat to be a crossover and the Dodge an SUV. The platform is perhaps a surprise, reportedly being Giorgio, which is why these models would be manufactured at the factory which makes the Alfas Giulia and from 2017, Stelvio.
One other future crossover is the very low volume Ottimo Cross. This will be a version of GAC FCA's Fiat Ottimo hatchback, but with raised suspension, roof racks, bigger bumpers and other changes. It was revealed as a concept at April 2015's Shanghai motor show. Production is due to commence by mid-2017 with its lifecycle to be short – if they had been selling in acceptable volumes, the Ottimo and Viaggio twins would be replaced in 2019 but they are likely to be phased out well before then. That may even take place next year, in which case the Ottimo Cross may never reach the market.
The other future SUV for the Fiat brand is to be based on the Toro. This almost five-metre long crew cab pick-up is built in Brazil and is very successful there. The Toro SUV derivative would be a rival for the likes of the Toyota Hilux SW4, Mitsubishi Pajero Sport and future Ford Bronco. Production should commence at Goiana in 2017 or 2018 with a facelift in 2021 and a replacement in 2024. The platform will be SUSW and the second generation model due by the middle of the next decade should use SUSW Evo.
Pick-ups
Fiat Professional's European dealer network would gain a one-tonne pick-up in 2012, the division announced in April 2010. The vehicle was to be supplied by the Chrysler Group. These plans were cancelled.
In May 2013, just auto reported a revival of this vehicle, but in a new form. The model in question would be a 'medium-size' pick-up, to be built in Brazil from 2015. There would also be a Jeep derivative. A further just-auto.com report, this time in April 2014, stated that project 226 would now enter production at FCA's Goiana plant during the first quarter of 2016. This facility, which was officially opened in April 2015, has an initial capacity of 250,000 vehicles per annum. Its first product was the Jeep Renegade and the SUSW platform Toro is based on that model.
The Fiat FFC4, a five-metre long concept, premiered at the Sao Paulo motor show in October 2014. This, it turned out, had given some strong hints about the styling of the Toro. The production model is 4,915mm long, has a unibody construction (unlike its ladder-frame rivals) and a tailgate which is split down the middle so that it can be opened in the same way as the doors on the rear of a van. Fiat's Brazilian operations issued an image of the Toro to the media in October 2015, noting that production had been delayed until late in the first quarter of 2016.
This pick-up competes with the established players in Brazil: Chevrolet S10, Toyota Hilux, Ford Ranger, Mitsubishi L200, VW Amarok and Nissan Frontier (in order of market share). Each of these is 5m/16.4ft long and heavier. The Toro went on sale in Brazil in March 2016. A facelifted model is expected in 2020 and a replacement – to be based on an evolution of SUSW – in 2024.
Fiat also makes a small pick-up in Brazil. The 178 platform Strada has been manufactured at Betim since the start of 1998. Its replacement has been delayed multiple times and is now expected to be launched in the fourth quarter of 2017. It should be based on SUSW.
The Strada was for many years exported to some left-hand drive European markets and, until the end of the 2014 model year, it was available in Mexico too. There, it was replaced by a RAM-badged vehicle, the 700. This is the same model but with different branding.
In July 2009, Fiat added a Strada Adventure Crew Cab bodystyle, with the Strada Sporting following in December 2010. Unlike the US market definition of a crew cab, these have only two doors. The front seats fold to allow access to the new rear compartment. The tray was shortened to accommodate the extra passenger space, so for this reason, the wheelbase was unchanged.
FCA has a third pick-up and this is even newer than the Toro. The Fullback is a mildly restyled Mitsubishi Triton/L200 and so, it is built at MMC's Laem Chabang plant in Thailand. Exports go to the Middle East, Africa and Europe.
The main engineering differences between the similarly sized Toro and Fullback is the rear-drive/four-wheel drive architecture of the Mitsubishi-built model versus the front-wheel drive/AWD platform of the made-in-Brazil model.
The Fullback has Mitsubishi engines but the vehicle's styling is distinctive. Its world premiere was at November 2015's Dubai motor show. Production commenced in April 2016. After a facelift in 2019, a second generation Fullback is due in 2023. MMC and Nissan Motor will be collaborating on the next L200 and Frontier respectively and a Fullback Mk II should be part of that project.
Minivans/MPVs
The smallest of these is the Qubo, which is a passenger version of the Fiorino van. It was announced by the PSA, Fiat Group and TOFAS joint venture in January 2008. Like the LCV derivative, both 1.2-litre Fiat Powertrain Technologies diesel and 1.4-litre Groupe PSA petrol engines are available.
The Qubo went on sale across Europe in July 2008. In September 2008, the 'Fiorino' part of the model name was dropped. The Trekking variant has raised suspension, a special front diff for extra traction (it is front-wheel drive, despite the off-roader looks) and unique bumpers. A facelifted version was announced in June 2016. A new Qubo is due for EMEA markets in 2019 and this should use the SUSW architecture.
Above the smallest of Fiat's MPVs sits the 500L. This rival for the Ford B-MAX had its world premiere at the Geneva motor show in March 2012. It went on sale across Europe from September 2012. Production of up to 200,000 units per annum was stated as being possible at the inauguration of the Kragujevac plant. This factory, which is well known for having been bombed by NATO in the 1990s, is a 67/33% JV between FCA Italy and the Serbian federal government.
There is also a longer model, the effective replacement for the long-deceased Fiat Multipla. Production of this, the 500L Living (500L MPW in the UK) began in May 2013. The platform of both cars is derived from that of the Fiat Punto.
The 500L would also be sold in North America, Fiat stated in April 2010. While cars are currently sourced from Serbia for all global markets, the model might also eventually be manufactured at the Betim plant in Brazil, where it would logically take the place of the aged Fiat Idea. The 500L would also be built in India, Fiat announced in July 2012, but there has been no further news on this topic.
North America's variant, which has slightly different styling details, had its debut at the LA auto show in November 2012, as did the 500L Trekking, a mock-SUV variant. The local launch was in June 2013 for that region's 2014 model year. There were few changes for the 2015, 2016 or 2017 model years.
In June 2016 came news that slow sales of the 500L would mean that almost a third of the 3,100-strong workforce which makes it would be laid off, following the axing of the third production shift. Fiat is one of Serbia's largest exporters.
As for the larger 500L Living/500L MPW, production commenced in May 2013. It is a longer version of the 500L, though the wheelbase is the same. This 5- or 5+2 seater people carrier is 435cm long, 178cm wide and 167cm high.
Both 500L and 500L Living are due to be facelifted in 2017, with replacements scheduled for 2020. These should be on the far more modern CUSW platform.
Sports cars
Mazda supplies FCA with a restyled MX-5 and this model revived the Fiat 124 Spider name. The car had its world premiere at the Los Angeles auto show in November 2015, with production at Mazda's Ujina 1 plant commencing in July 2016. Unlike the MX-5, the 124 Spider is powered by an FCA engine. This is the Group's 140hp 1.4 MultiAir, which is a 1,368cc turbocharged four-cylinder unit.
The 124 Spider went on sale across Europe from August 2016 and in North America for the region's 2017 model year. The rest of the world's Abarth 124 Spider is marketed in North America as the Fiat 124 Spider Elaborazione Abarth. A 124 Coupé is said to be under development for both brands and these models should be closely related to the new Mazda MX-5 RF. Both roadster and fastback should be facelifted in early 2020. If there are to be replacement models, these would be launched in 2023.
Abarth
The situation with Abarth is a curious one. Once a separate division, then neglected and in danger of disappearance, Abarth continues to be reinvented. It isn't clear why the 124 Spider needs to be both a Fiat and an Abarth, for example. In some ways, the strategy used by FCA US works better, in that the name is a trim level, not a brand.
In addition to the 124 Spider, which is the newest vehicle for the Scorpion logo brand, Abarth is applied to the 500 and in that car, the hot 595 versions at least have more power and the cars genuinely looks different to the Fiat 500.
FCA is expected to add an Abarth 500X in 2017 though whether or not it will do better than the rarely seen Nissan Juke Nismo remains to be seen. The Abarth Punto Supersport, meanwhile, has been quietly discontinued. There will probably be an Abarth Tipo in 2017 and an Abarth Panda in 2018.
Electric models but no fuel cell vehicles
For the moment, the sole electric Fiat is the US-only 500e. It was introduced for the country's 2013 model year.
FCA says it loses money on the 500e but sees that to do business in California and certain other states it must sell at least one model which emits no tailpipe emissions. According to the legal definition, a ZEV can be battery-electric, a plug-in hybrid (PHEV) or powered by a fuel cell which runs on hydrogen.
The 500e replacement, like all other variants, is expected to be built in Poland, not Mexico. That will be in 2018, and the plug-in 500 should for the first time be offered in European markets too.
Some believe FCA has been both wise and lucky by having failed to spend more than a small amount of money on electric vehicles, with the Fiat brand also having no hybrids or PHEVs as well as no hydrogen fuel cell car programme. The downside to having not spent the many billions of euro or dollars which others such as Renault-Nissan have, is not being ready with a range of electric vehicles if and when demand reaches a level where such cars can be profitable for their makers.
Summary
Overall, Fiat is in far better shape than might have been imagined given the extraordinary decisions taken eight or so years ago to virtually cease spending on R&D for multiple models worldwide. Had what is now FCA Italy replaced cars after a 5-7 year lifecycle, freshened others at the half-way point and added SUVs, it would likely have been able to greatly help the parent company become debt free and cash rich, two things which FCA definitely is not.
Brazil remains a major concern but the problem there is now one of old vehicles rather than a collapsed economy as the car market is showing signs of reaching a bottom. FCA has been lucky that the Italian market, where it is still dominant, has had a very good 2016 and the Fiat brand's newest models, such as the 500X and Tipo, are proving to be very popular.
The US needs a rethink – why is Fiat even there if it can't be profitable and selling a range of SUVs? The 500 is an old car and it's almost unbelievable that the sales of any SUV could be falling but that's what's happening to the 500X. As for the 500L, this model should be withdrawn, as that segment is more or less non-existent, as Ford knows from its attempts to sell the C-MAX. A rival for the Nissan Rogue is what's needed urgently: why FCA US hasn't already got one on the market, developed and built in Mexico alongside the new Jeep Cherokee, is a mystery.
The country with the most urgent need for management's attention, however, is China. GAC is clearly not the problem, as Toyota and Honda's JVs with the same partner are thriving. FCA can't be blamed for deciding to develop a C segment sedan and hatchback as a few years ago, these were the hot segments, and in fact, such cars do still sell strongly as registrations of more than 340,000 Buick Excelle GTs and half a million VW Lavidas between 1 January and 30 November prove. Yet GM and Volkswagen supplement these with SUVs, and have built their brands nationally.
FCA China has not made enough people aware of what a Fiat is and why they should buy one over all the many, many other brands available. China could yet be salvaged but with the current Fiat line-up, it does seem that things will only become worse until a C-SUV is put into local production. If a way to do that can't be found ASAP, the Fiat brand should be withdrawn and permission sought to instead build only Jeeps at the Changsha JV plant in Hunan province, or else add an Alfa Romeo SUV in 2018/2019.
Future model plan reports for other manufacturers can be viewed in the OEM product strategy summaries section of just-auto.com.
Future product program intelligence
More data on vehicle lifetime and future product plans is available in PLDB from QUBE.
Free Report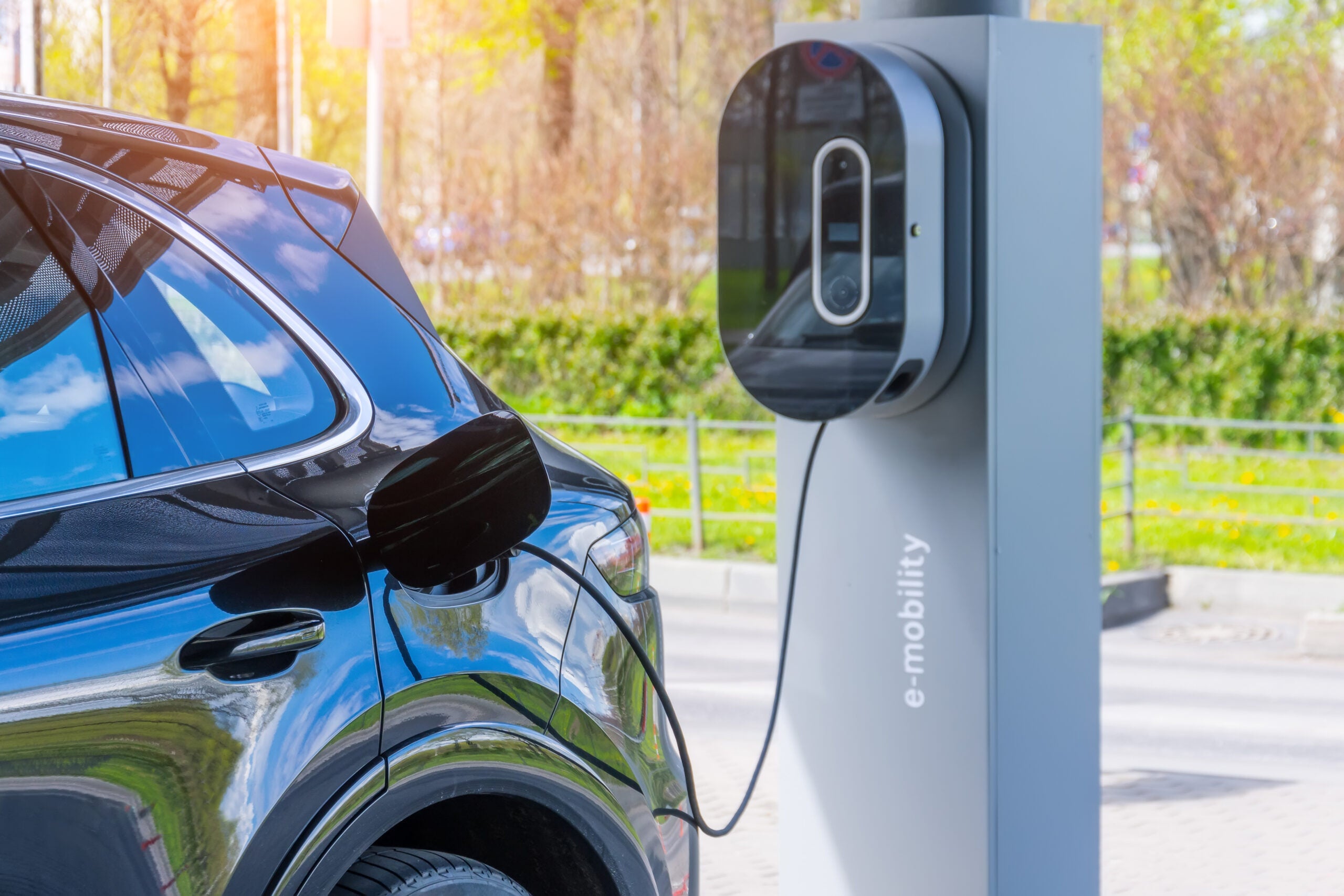 What's next for the Automotive industry?
The theory of the peak car – particularly in the triad markets of the US, West Europe and Japan – and the need for sustainable transportation have driven the pivot to mobility in the automotive industry. Both of these drivers are motivating OEMs to change, while society at large is interested in sustainable transport.  
GlobalData's forward-looking report provides you with insights into the direction that the automotive industry is heading in the next few years. It covers:
The forces transitioning automotive to mobility services

 

CASE megatrends, and their relationship with COVID-19

 

The way forward for autonomous vehicles

 

Sustainability issues in automotive

 
Examine the factors contributing to the future growth of different segments of the automotive industry. 
Download the full report to align your strategies for success and get ahead of the competition.  
by GlobalData