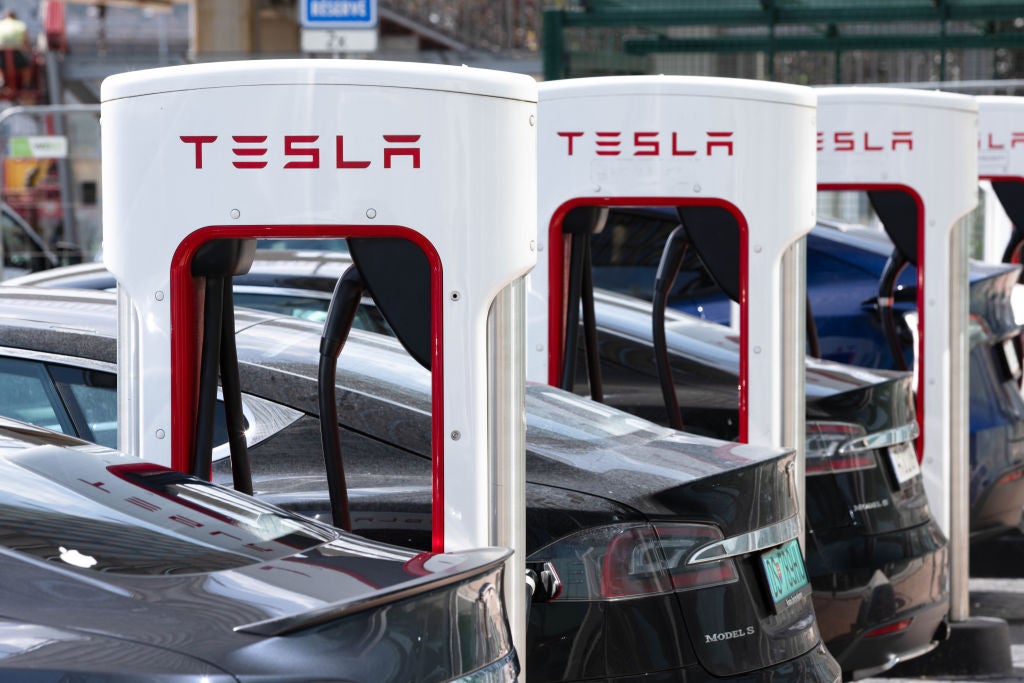 The Covid-19 pandemic caused overall greenfield foreign direct investment (FDI) project numbers to decline by 17.5% in 2020. However, as the world reopened in 2021, investors reacted quickly and FDI levels rose by 18.1%, according to the Global FDI Annual Report 2022.
Most sectors witnessed a rise in their number of projects, with companies keen to make up for lost time, yet the rise is not expected to be sustained. Investment levels, however, will likely fall again in 2022. Russia's invasion of Ukraine has led to heightened geopolitical tensions, and combined with a global cost of living crisis, slow economic growth and continued supply chain disruptions, it looks likely that the resurgence FDI experienced in 2021 will be short-lived.
Automotive FDI rose in 2021
When it comes to greenfield automotive FDI, our FDI Projects Database shows that there were 633 projects in 2021, up from 556 the year before. Yet the number recorded was significantly below the 759 recorded in 2019, a 16.6% drop that signals the sector's prolonged difficulties after the Covid-19 pandemic.
More than half (62%) of the total automotive FDI in 2021 was new projects – 391. While this represents a 11.4% growth year on year, it is a 18.4% drop from the 2019 new projects level.
A similar trend can be observed in expansion automotive projects, which in 2021 went up by 18% compared with 2020, but were down by 13.4% if compared with 2019.
Where are the leading destinations for automotive FDI?
Western Europe was the preferred destination of automotive FDI in 2021, having attracted 212 of the total of 633 projects. The region was the only one globally to witness a continued growth of FDI projects in the sector in the period between 2019 and 2021, when projects grew by nearly 70%.
All the other regions saw a slowdown in the sector's FDI levels in 2020, only to then stage a recovery in 2021. The only other region to register a positive trend every year between 2019 and 2021 was South America, where FDI projects in the automotive sector grew by 30.4%.
Compared with 2019, sub-Saharan Africa suffered the hardest blow, with new projects in the sector dropping by 54.2% in 2021, from 24 to 11. The region is closely followed in this negative trend by Asia-Pacific, where new automotive FDI projects dropped by 51.7% in this three-year period.
At country level, the US remained the country that attracted the highest number of projects throughout the period from 2019 to 2021. However, projects kept falling year on year for a compounded drop of 10.7% over the period, going from 103 in 2019 to 92 in 2021.
While coming second by number of projects, Germany saw a more impressive rise in FDI automotive projects in the three-year period, going from 49 in 2019, to 59 in 2020 and then 67 in 2021.
Mexico finished third for automotive FDI projects in 2021 with 49, but France, with 47, saw the strongest growth from 2019 in the top ten destination countries. New FDI automotive projects in the country grew by 261.5%, going from 13 in 2019 to 47 in 2021.
Outside of the Western world, Turkey, Japan and Argentina saw growth trends in the period of 42.1%, 25% and 900%, respectively.
What are the top automotive FDI operations?
Manufacturing was the leading business operation for foreign automotive investors in 2021. A total of 329 projects were created with a manufacturing-related function.
It is worth highlighting, however, that automotive FDI with a manufacturing function saw one of the largest drops (40%) in 2020 due to the Covid-19 pandemic.
Automotive FDI projects with a sales, administration and marketing function instead saw steady growth (of 45.3%) in the three-year period, going from 75 in 2019 to 87 in 2020, and 109 in 2021.
Maintenance and repair operations, research and development, and logistics and warehousing followed with 71, 55 and 35 automotive FDI projects, respectively, in 2021.
Interestingly, the largest drop over the three-year period from 2019 (50%) was witnessed by automotive FDI projects with a training operation function, which went from 18 in 2019 to nine in 2021.
What are the top subsectors for automotive FDI?
Other parts and accessories for motor vehicles was the automotive subsector that attracted the most FDI projects in 2021, with a total of 147. However, this subsector was one of the hardest hit by the Covid-19 pandemic, suffering a 47.6% drop in 2020 and an overall 36.4% decline in the three-year period since 2019.
Passenger cars came second with 135 projects in 2021. Most interestingly, electric and hybrid vehicles came third with 123 projects in 2021 and witnessed the strongest growth of all subsectors in the period at 95.2%.
In line with this, Tesla was the largest investor in automotive FDI in 2021 with a total of 51 projects, a 325% increase year on year and a 168.4% increase over the period from 2019 to 2021.
Porsche Automobil came second, although by some distance, contributing to less than half (22) of Tesla's projects in 2021. The company's FDI activity has been on decline ever since the Covid-19 pandemic started, dropping by 43.6% between 2020 and 2021 and by 35.3% since 2019.
Albeit from a smaller base, China's Geely saw a massive increase in FDI activity in the period between 2019 and 2021, going from two to 16 projects, a 700% increase.
Automotive interiors was another subsector that has enjoyed healthy growth (54.5%) since 2019, going from 11 projects to 48 in 2021.
Conversely, vans and lorries, and automotive electrical and electronic equipment, suffered the strongest drops in projects in the period since 2019, going from 55 to 23 and 90 to 46, respectively.
Where are the leading automotive investors located?
Germany remained the top source of automotive FDI throughout the three-period since 2019. While German companies financed 130 projects in 2021, the growth year-on-year was small (1.6%) and the activity dropped by 33% between 2019 and 2021.
The US came in second place, with companies from the country funding 105 projects in 2021. Compared with Germany, the US had more sustained investment growth in the sector abroad, going from 84 to 79 and 105 in 2019, 2020 and 2021, respectively.
Japan and France were the countries that saw the largest drop over the three-year period, with investment in automotive FDI dropping by 54.7% and 54.1%, respectively.
Albeit from a smaller base, Canada, Mexico, Vietnam and Singapore saw the largest surges of 120%, 133%, 350% and 800%, respectively.
What does the future hold for FDI in automotive?
While it has grown by 13.8% year on year in 2021, activity in the automotive FDI sector has not returned to pre-pandemic levels.
Raw material and labour prices are going to continue to rise in 2022 due to macroeconomic and geopolitical tensions, making car manufacturing harder to achieve. However, the push towards an energy transition and the already existing growth of the electric vehicle sector are likely to create the best opportunities for automotive companies.