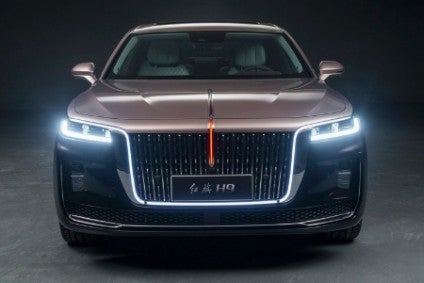 FAW Group says it sold 3.464 million vehicles in 2019, a year-on-year gain of 1.3%. That wasn't only due to the JVs with the Volkswagen Group, Toyota and Mazda, the company's own divisions having each had very strong years. We all know what happened to the Chinese market during the first quarter but if planned new models count for anything, then FAW's aggressively expansive Hongqi and Bestune divisions may surprise many in 2020.
The FAW brand is now restricted to a small range of mainly electric vehicles, combined sales of which last year were in the very low thousands. On a happier note, unlike the Junpal make which was axed around six months ago after barely getting off the ground, both the Bestune and Hongqi brands had a strong 2019.
Hongqi has been tasked with selling a million vehicles a year by the end of the decade. FAW has the financial muscle to make that happen too, while the brand itself is becoming ever stronger. There are questions over the future of S1Tech though, which survives on two low-volume EVs, although it is meant to gain at least one more via a new sub-brand called GYON.
Bestune
To show just how well Bestune has been doing, wholesale deliveries for 2019 reached 54,863 which was a 410% surge, pushing the brand up from 69th position in CY2019 to 41st. So far this year, Bestune has been doing remarkably well, its self-declared sales being up by 12% year on year during the first quarter. FAW says there were 22,006 wholesale deliveries in Q1 and 1,670 vehicles sold outside China.
The T33, which is now three years old, in an SUV which started life as the FAW X40 before becoming the Besturn X40 and then switching to its current name in September last year. There should be a facelift in 2021 and a successor in 2024.
The T77 is by far the best performing model after the cheaper and much older X40 (see PLDB for details) and at present, dealers have only the T99 and T33 to sell alongside it. Not only will that change fairly soon but the range will be doubled.
The 4.5m long SUV is closely based on the former Junpai D60, the T77's sales launch taking place during November 2018, shortly after its debut at the Guangzhou motor show. This was also the first vehicle for the Bestune brand (the name changed from Bestern/Besturn). The T77 Pro, announced in March, is a sports variant powered by a 169 hp and 258 Nm 1.5-litre turbo engine. There should be a range facelift in two years' time and a replacement in 2025.
The X90 project became the T99 when it was launched in the Chinese market five months ago. The general styling direction had been previewed by the T², a concept which was revealed at the Shanghai motor show last April. This 4,800mm long T99 shares certain modules with the Hongqi HS5 and is powered by a 224 kW and 340 Nm 2.0-litre petrol turbo engine but FAW should add an electrified option in 2021. The life cycle should last until the fourth quarter of 2026 after a facelift in 2023.
Three other future models are known about, one of which will be called T55. More details of the D357 and D365 projects can be found in PLDB. These will join what could be called the E01 according to an FAW source. The development code for this electric crossover is C105, which was also used for a concept exhibited at the Guangzhou motor show last November. The 4,639 mm long production model will be powered by two 80 hp motors and will seat five.
Hongqi
Having numbered only 33,028 vehicles in 2018, FAW reported that Hongqi deliveries crossed the 100,000 mark on 26 December last year, a new record for a twelve-month period. Three days later dealers were told that the aim for 2020 would be 200,000. While on the face of it that sounds as though it should have become a discarded target a mere few weeks later, Hongqi volume rose in February and by 32.5% to boot while the market itself was taking a 79% dive.
The luxury brand's two-month tally shot up by 104% year on year to 16,382 vehicles and on 1 April, FAW claimed that 'over 25,000' Hongqi vehicles had been sold in Q1. Two additional models are joining the line-up this year, these being the H9 (arriving in showrooms right now) and the soon to be added E115, an electric SUV.
FAW reckons that by 2025 it will have extended the Hongqi range to 25 vehicles of which 18 will be electrified. Moreover, the goal of doubling sales in 2020 is nothing compared to what is planned by decade-end. On 8 January, other numbers were announced, these being a doubling again to 400,000 in 2022, then 600,000 units in 2025, and 800,000-1,000,000 units in 2030. Where all these proposed cars and SUVs will be manufactured was not stated but FAW already has substantial capacity in and close to its Changchun base.
While Hongqi was traditionally the marque of big limousines for senior members of the Communist Party, its reinvention means that nowadays a Red Flag model is just as likely to be an SUV. The arrival of the HS5 at the Shanghai motor show in April 2019 underlined that fact. This model, on sale from the following month, looks like the U-Concept, an SUV exhibited at the prior edition of AutoShanghai in April 2017. The design study had a screen placed within its steering wheel but the production model does not have this feature. Expect a facelift and powertrain updates in 2023 followed by a new HS5 in 2026. The second generation may well become an EV.
The HS7 is a large SUV which was heralded by the Hongqi S concept, a design study that FAW revealed at the Beijing show in April 2016. It was close to five metres long and reportedly used the architecture of the then contemporary Audi Q5 as its basis (Audi operates in China via the FAW Volkswagen joint venture). The production model made its debut at the 5th World Internet Conference in November 2018, and was then also shown later that month at AutoGuangzhou and again at Auto Shanghai in April 2019. Sales commenced three months later. A facelift is due in 2022 or 2023 and a new generation in 2026/2027. There could well be a hydrogen fuel cell option.
The E115 should be in production during the third quarter. That might not be the model name but it was what FAW called a concept version of what will be a big electric SUV. Premiering at the Frankfurt IAA in September 2019, the looks were not dissimilar to BMW AG's X7 and Cullinan SUVs. The head of Design at FAW Hongqi (Red Flag) is Giles Taylor, ex-Rolls-Royce.
FAW representatives told the media at the Frankfurt motor show that a series production model based on the E115 would go on sale during 2020 in China. The big SUV will have pneumatic suspension and be capable of Level 4 autonomous driving. Expect a life cycle of eight years, with a facelift in the second half of 2024. There will likely be a fresh battery pack at the time of the mid-life update.
The H9, a 5,137 mm long luxury sedan, is the replacement for the H7. It was revealed at a special event in China in January and began to be displayed at dealerships a few days ago ahead of the official commencement of deliveries. Engine choice is between a 2.0 turbo with outputs of 252 hp and 380 Nm or a 272 hp and 280 Nm supercharged 3.0-litre V6. A seven-speed DCT is standard for both. See PLDB for details of the platform, which SAIC sources from one of its JV partners. Production should continue until 2028 with a facelift and updated engines in 2024. There will also likely be some form of electrification in 2021 or 2022.
FAW surprised many by not only having a stand at the 2019 Frankfurt motor show but by revealing a supercar there. The mid-engined S9, which was painted in metallic light blue, had butterfly wing doors, a large rear wing and was said to be powered by a turbocharged 4.0-litre V8 assisted by electrification to produce 1,029 kW. A production run of 70 Hongqi S9s is claimed. The first of these should be made in 2021.
S1Tech & GYON
FAW has another albeit minor brand for the Chinese brand: S1Tech, which at first offered just the one tiny electric car. Named Dev1, this 3,735mm long five-door hatchback has a S1Tech logo on the tailgate but also wears an FAW badge. The Chinese name for S1Tech is Xinte.
The Dev1 was revealed to the public at the Beijing motor show in April 2018. In common with many newer cars available in China, it has face recognition technology. As for the range, this is claimed to be up to 350 km. Sales have been at a very low level (fewer than 500 in 2019) so it's not out of the question that the car and the brand might be discontinued either this year or next.
S1Tech (also known as SiTech) revealed what became its second model to the Chinese media in prototype form during August 2018. The MEV100, a 4.7 m long electric sedan, is a modified version of FAW's Bestune B30 EV and so uses an outdated Volkswagen platform. The car was the first model for a S1Tech sub-brand called TongChuang. Power comes from a 90 kW motor and the claimed NEDC maximum range is 400 km. Small scale production commenced in August 2019. Assuming the brand survives, the MEV100 is likely to be in production only until around 2023 anyway due to the basic model's age.
The oddly named Matchless, a striking four-door shooting brake, was revealed as a prototype at the Shanghai motor show in April 2019. The car's side profile was meant to look like an hourglass. GYON, which is to be either another S1Tech brand or instead a sub-brand, apparently stands for Grow Your Own Niche. Matchless production is expected to begin in 2021.
Reports for many other manufacturers' future models are grouped in the OEM product strategy summaries section of just-auto.com.
Future product program intelligence
More detail on past, current and forthcoming models can be found in PLDB, the future vehicles database. That includes Bestune and Hongqi which were not in the above report. Junpai (but its models' Roman alphabet badges said JUMPAL) was axed by FAW in 2019 so this former brand's four models were moved to the historic part of PLDB.
The next OEM to feature in the future models reports series will be BYD.