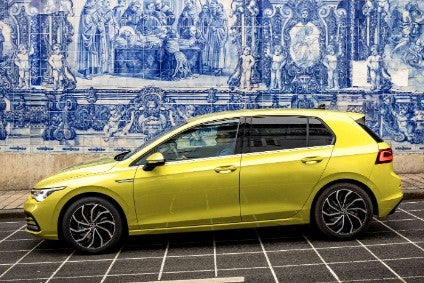 ACEA data for calendar Q1 in the European region reveal some astonishing changes in brand rankings. That includes Volvo easily outselling Fiat in March and Nissan being fewer than 500 vehicles behind all of FCA.
In another extraordinary development, Kia not only overtook Hyundai during the quarter but it was a bigger brand than Peugeot, Opel-Vauxhall or Citroen last month. Kia sold 38,207 cars in March and 113,026 in Q1 compared to Hyundai's 28,966 and 108,863. This is the first time that ACEA has had cause to change the order of those Korean marques in the table which accompanies the regular monthly press releases. These numbers are for EU and EFTA nations plus the UK.
Meanwhile, far more Porsches were sold in March than Jeeps. That was not only a reflection of the Italian market's collapse but also due to the comeback of the German marque after a big fall a year ago due to delays in getting engines certified for then-new EC emissions norms. In March, Jeep registrations were down by 73.5% to 4,399 while Porsche's total was 5,863 (-13%).
It is equally novel to see the Volkswagen brand as a five-figure total in any month, this being 98,219 compared to 187,027 in March 2019. The Volkswagen Group did relatively well last month compared to the second tier of OEMs, taking a regional market share of 27.3% and 26.2% for the quarter. That was due to the strength of VW, Audi, SEAT and Skoda in the German and British markets.
OEM rankings as at the end of March for Q1 are a combination of no changes towards the top but some big news further down. The Volkswagen Group remains in position one, followed by Groupe PSA, then a fair way behind is Groupe Renault some 40,000 vehicles ahead of Hyundai-Kia with that gap greatly reduced compared to Q1, 2019.
Having suffered an even smaller plunge in region-wide sales compared to HMG, fifth placed BMW Group's 39.7% fall in March but a mere 16.7% reversal for the quarter saw it well ahead of Daimler and in fact only 5,000 registrations behind Hyundai-Kia going into April. Nonetheless, Mercedes was the regional number one amongst the German big three in March – but only just, 432 cars ahead of BMW. The three-pointed star holds a more commanding lead on a quarterly basis, remaining 5,000 units ahead of the BMW marque and almost 20,000 ahead of Audi.
Toyota placed sixth in Q1, then came Daimler, followed by FCA which dropped two places compared to quarter one 2019. Ford suffered a 61% decline in March, ending the quarter in ninth with Nissan taking tenth place. Amazingly, Volvo was only 17,000 registrations behind Nissan during the quarter. The Swedish marque's dominance of its relatively unscathed home market – a country which never weighs heavily in the European region – was the main reason why Volvo, with 24,005 cars sold in March, suddenly became a relatively major brand. Jaguar-Land Rover (23,434), Dacia (22,458), Citroen (21,930) and Fiat (20,869) all fell behind it.
Poland a larger market than Italy
Some countries' registrations were not too badly battered in March. Finland suffered a mere 0.9% decline, its total being 9,194, and Sweden was only down by 8.6% to 27,649 sales. Incredibly, that made the country's total almost the equal of Italy: 28,326 (-85.4%). The Sweden and Italy March 2019 totals were 30,256 versus 194,302.
The Netherlands (29,496: -23.4%) and Poland (29,657: -40.8%) which are similarly sized in normal times, were in March both bigger markets than one of Europe's usual top five countries. As reported previously, the UK was the regional number one last month, its total of 254,684 putting it well ahead of Germany's 215,119 due to the new '20' registration plate in Britain.
EU27 sales plunge by over half in March thanks to lockdowns
Italy – Fiat fewer than 500 cars ahead of VW in March