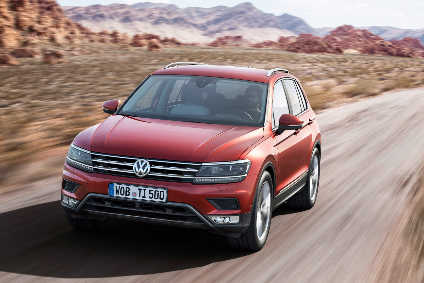 The Ministry of the Environment in Seoul says it will seek to bring criminal charges against the managing director of South Korea's Volkswagen and Audi importer. The development is leading some observers to wonder whether there might be dissembling factors in play.
Johannes Thammer, the MD in question, is accused of having submitted a recall plan to the relevant authorities which does not address the issues which VW Korea must comply with under the country's vehicle emissions laws.
"Recall plans the company submitted to us earlier this month were insufficient and lacked key information, and thus are unacceptable," the ministry said in a statement, as reported by the Wall Street Journal. In particular, Audi Volkswagen is accused of failing to show how affected cars will have improved emissions following a recall process.
Volkswagen officials, including its local MD and the head of powertrain, Friedrich Johann Eichler, attended a meeting on 19 January at the offices of the ministry. The threat to go after Johannes Thammer with criminal charges came after that meeting.
"Audi Volkswagen Korea is doing its utmost to resolve the emissions issue," a statement said. "We'll offer further explanation on our proposal."
Last November, the Seoul government levied a KRW14.1bn (US$12.3m) fine on Audi Volkswagen Korea whilst at the same time ordering it to recall and modify about 125,000 vehicles.
Audi Volkswagen is the leading importer of vehicles in South Korea, its diesel models proving to be especially popular and playing a major role in surging sales of both brands' cars throughout 2015.
The combined market share of Hyundai , Genesis and KIA fell below 70% in the home market last year. And that was for the second year running. The three brands took a combined 67.7% in CY2015 compared to 69.3% in 2014. Hyundai-Kia 's highpoint was 76.8% in 2009 (KIA Motors was purchased from the receiver in 1998).
Hyundai Motor Group is clearly concerned by what it would consider an attack on its home market by various premium brand OEMs, including the Volkswagen Group. Launching Genesis as a brand will be a costly experiment but failing to try could prove to be more damaging in the long run. Younger Koreans in particular are drawn to European cars.
HMG has experimented with the Hyundai Aslan, a model aimed at successful imported sedans such as the Mercedes-Benz C-Class and Audi A4, but the car has not lived up to its expectations. This is one reason why the decision was taken to evolve what had been the sub brand of Genesis into a brand.
Hyundai 's market share in South Korea dipped below 40% for the first time in 2015. The equivalent figure for 2014 was 41.3% but this dropped to 39% last year. By contrast, foreign brands' combined stake of the market rose by 24.2% to a record 243,900 passenger vehicles in 2015. Of that total, 167,043 were imports from Germany. Their number rose by 23% and this followed a 29% gain in 2014.
Could the new twist in the so-called Dieselgate story be related to issues of jobs and a feeling of a car market under siege? Certainly no-one is accusing Hyundai Motor Group of seeking to influence governmental action against Audi Volkswagen Korea. But with a long history of industrial agitation and prolonged and in some cases violent strike actions, South Korea's car making unions are a powerful force. They will be affronted by two years of declining market share for the country's number one car maker. There may well be further and even more electrifying developments to come.