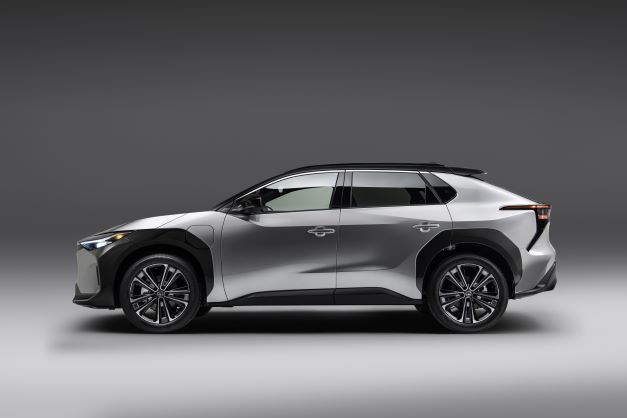 In the EV field, Tesla is widely seen as the leading driver of innovation. The company changed the face of the market with the launch of its 2012 Model S sedan, proving that EVs could offer reasonable range, excellent performance and be desirable to consumers, paving the way for the dozens of new EV models launching across the market.
Free Report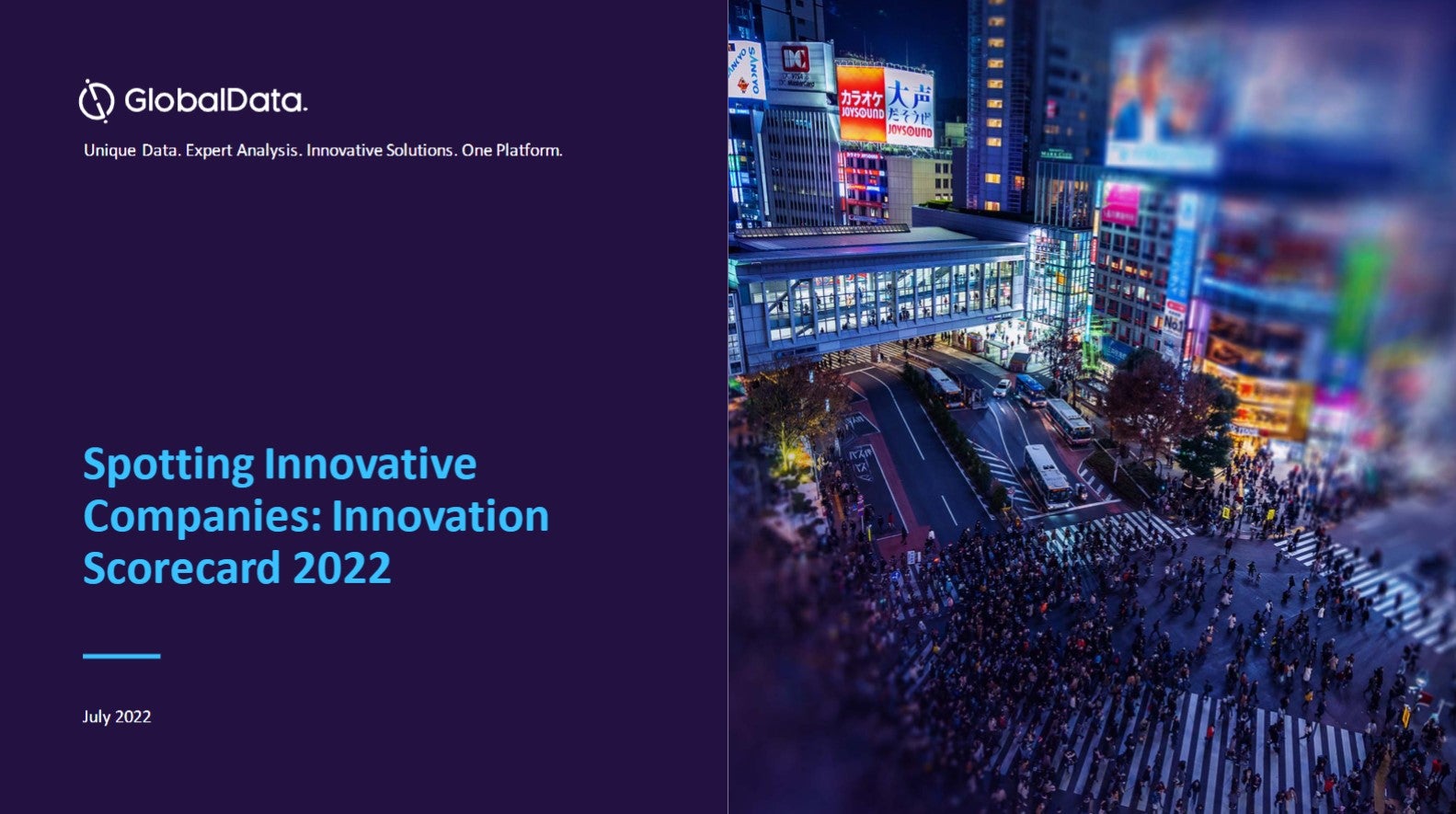 Spot leading innovative companies with GlobalData's Innovation Scorecard
Innovation remains a necessity in a disruptive ecosystem, as continuous innovation allows companies to adapt, evolve, and grow through disruption. Using our in-house alternative datasets, we are excited to launch GlobalData's
Innovation Scorecard.
This scorecard will allow clients to rank 3,500+ companies on their innovation activity, impact, and disruptive potential across geography, sector, and theme. The scorecard provides a data-driven framework to rank leading companies on the potential of their intellectual property (IP) portfolio. GlobalData's Innovation Scorecard focuses not only on the activity of innovation in the organization but also on its impact and disruptive potential using the
3I framework
: Intensity, Impact, and Ingenuity. The tool helps clients to identify the most innovative companies that are disruptive leaders and challengers and can create alpha for their portfolio using the insights driven by 19+ high-value KPIs. Download our report to find out more about this innovative tool. Key findings derived from this tool include:
Alphabet, Tencent, and Qualcomm are the top three innovative companies in the last 10 years
The scorecard finds Technology & Communications and Pharma & Healthcare as the two main sectors driving innovation
Loreal placed as 'Disruptive Leader' in the Consumer sector, while Revlon has been identified as a traditional laggard
Companies such as Etsy and H&M are challenging retail 'Disruptive Leaders' Amazon and Walmart
by GlobalData
However, while the Californian startup has been generating headlines with each new iteration of its products, the legacy auto industry has been steadily gearing up its EV strategies to compete. In particular, Toyota is making strong headway into EV development after a somewhat slow start in the sector.
The Japanese automaker was the largest automaker by sales volume in 2020 but has been more hesitant than many established rivals to dive in to large-scale EV production. This is partially down to Toyota's market leadership and extensive R&D in hybrid-electric drivetrains that use nickel-metal hydride battery packs, which the company will be reluctant to abandon for purely battery-electric vehicles powered by lithium-ion cells.
Toyota's hand has been forced, however, by the industry-wide move to adopt battery EVs as regional regulators begin to define timelines to outlaw the sales of combustion-powered cars. With other automakers making strong commitments to abandon combustion engines and electrify their lineups, Toyota has now responded with its own line of battery EV models. These will sit in its new bZ range with the first model, the bZ4X, due on sale in mid-2022.
Toyota has recently revealed more key details about the bZ4X but one particular design decision stands out among the rest – the company's decision to fit an airplane-yoke-style steering wheel to some models. This will initially be offered in the Chinese market as part of the One-Motion Grip package and swaps out a traditional round steering wheel for a somewhat rectangular yoke with grips either side for your hands. This echoes Tesla's decision to offer the heavily upgraded 2021 Model S with a yoke steering wheel, which received a mixed response due to its perceived ergonomic shortcomings – for example, some users complained about accidentally pressing the touch-sensitive horn button while maneuvering the car.
Toyota's system aims to fix those complaints, however, with the most significant improvement being the decision to pair the yoke wheel with an ultra-short steering rack. Tesla's Model S yoke comes with the same length steering rack as the regular wheel, meaning you have to turn the yoke through hundreds of degrees of rotation to reach full steering lock. This is difficult because it calls for the driver to change hand positions, which is harder on a yoke than on a typical round steering wheel. Toyota, on the other hand, has fitted cars with One-Motion Grip with a short 150-degree lock-to-lock turn – this means drivers will not need to change their hand positions to reach full left or right lock, making maneuvers easier. Toyota has also fitted physical buttons in place of the Tesla's touch-sensitive ones, which are harder to activate by accident.
One-Motion Grip also breaks the mold behind the scenes. The system is entirely drive-by-wire meaning there is no mechanical connection between the steering wheel and the steering axle – the wheel position is electronically interpreted by a motor on the steering axle, which turns the front wheels in the requested direction. The isolation of the steering wheel and the front axle also means the system can be selective about the haptic feedback it sends to the driver through the wheel – in practice, this will likely see it used to tune out unwanted steering vibrations to help reduce driver fatigue.
So far, no automaker has fitted steer-by-wire to a production car due to the potential risks of a failure leading to a dangerous loss of steering control. However, the benefits of steer by wire are expected to outweigh the risks as semi-autonomous driving systems become more common. Having no mechanical connection makes integrating automated steering systems more straightforward and, in addition, means the steering wheel itself doesn't need to turn with the wheels when driving autonomously. This benefit is further enhanced by the wheel's yoke shape that permits more knee room than a regular steering wheel, which will make the cabin more comfortable for the human driver when the system is driving itself.
While Toyota has been slower than other legacy automakers to adopt electrification, lagging behind faster-moving OEMs such as Volkswagen and General Motors, it has hit the throttle on EV innovation to catch up. GlobalData's patent database reveals that, of patents applied for in the EV space, Toyota has significantly more than any of its nearest rivals. The Japanese automaker has seen a total of 22,668 patent applications and grants in the EV sector over the last 20 years – more than doubling the figure for the next-highest assignee, Honda. This drive to innovate in the EV space should help Toyota rapidly catch up with other legacy automakers' EV strategies, and possibly compete toe-to-toe with Tesla's forward-thinking lineup.
Free Report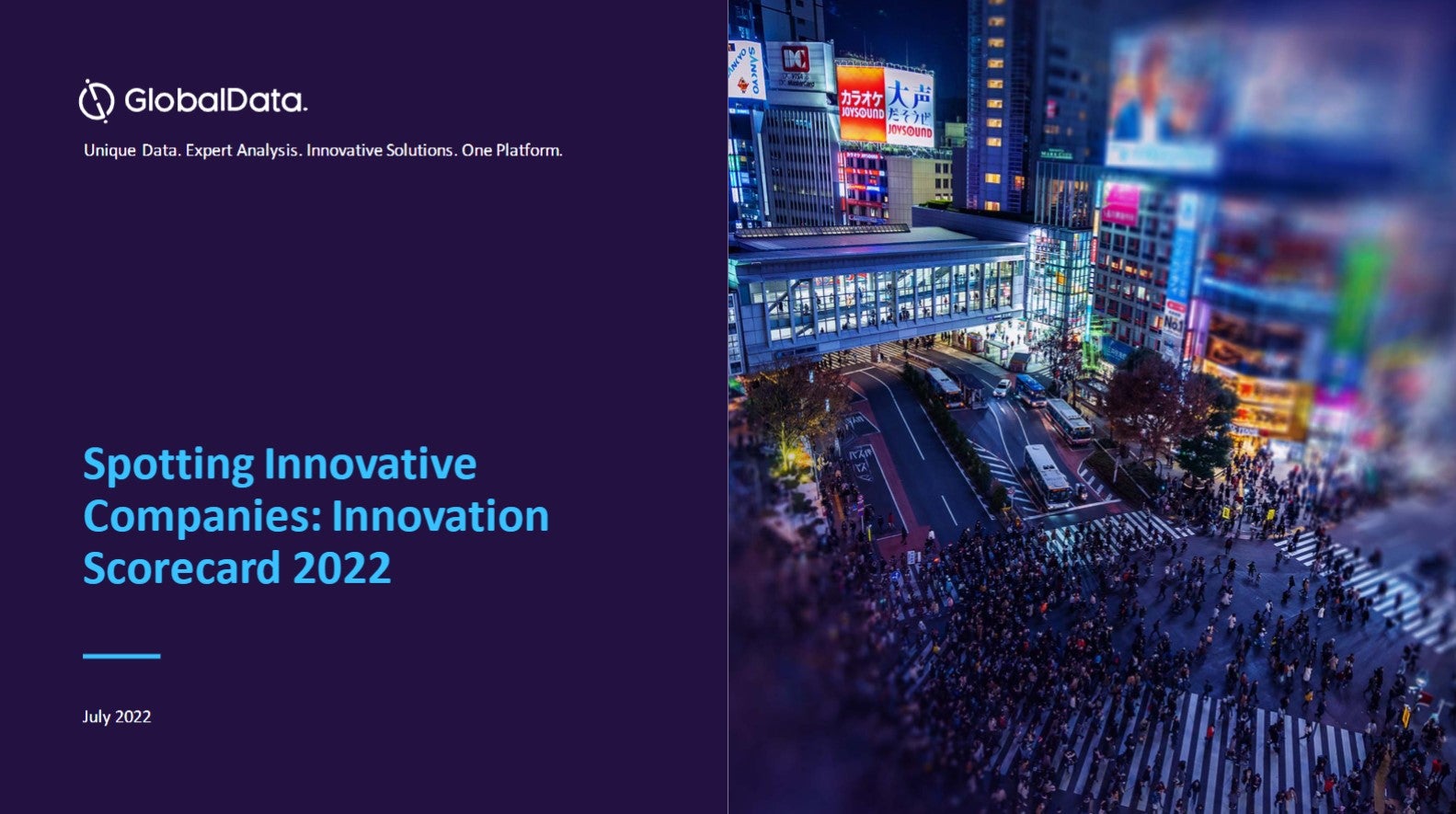 Spot leading innovative companies with GlobalData's Innovation Scorecard
Innovation remains a necessity in a disruptive ecosystem, as continuous innovation allows companies to adapt, evolve, and grow through disruption. Using our in-house alternative datasets, we are excited to launch GlobalData's
Innovation Scorecard.
This scorecard will allow clients to rank 3,500+ companies on their innovation activity, impact, and disruptive potential across geography, sector, and theme. The scorecard provides a data-driven framework to rank leading companies on the potential of their intellectual property (IP) portfolio. GlobalData's Innovation Scorecard focuses not only on the activity of innovation in the organization but also on its impact and disruptive potential using the
3I framework
: Intensity, Impact, and Ingenuity. The tool helps clients to identify the most innovative companies that are disruptive leaders and challengers and can create alpha for their portfolio using the insights driven by 19+ high-value KPIs. Download our report to find out more about this innovative tool. Key findings derived from this tool include:
Alphabet, Tencent, and Qualcomm are the top three innovative companies in the last 10 years
The scorecard finds Technology & Communications and Pharma & Healthcare as the two main sectors driving innovation
Loreal placed as 'Disruptive Leader' in the Consumer sector, while Revlon has been identified as a traditional laggard
Companies such as Etsy and H&M are challenging retail 'Disruptive Leaders' Amazon and Walmart
by GlobalData