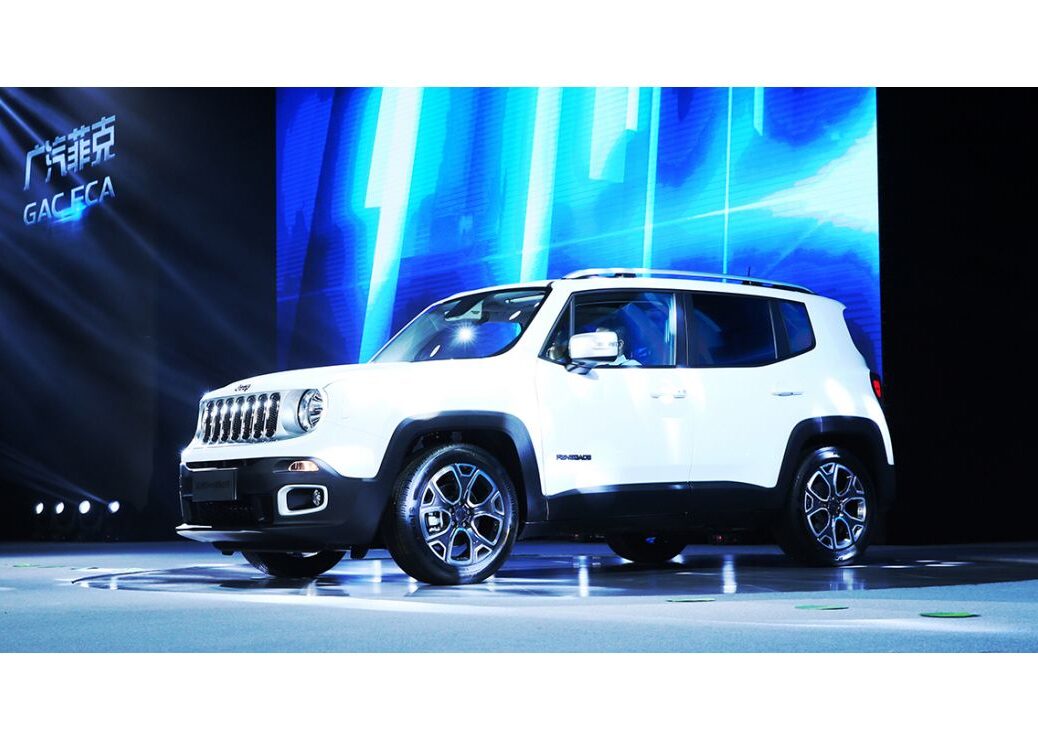 Stellantis and GAC recently confirmed they would close their struggling joint venture building Jeep models in China. This is another nail in the coffin of Stellantis ' efforts to recapture the market share it used to enjoy in the country, which has now dwindled to less than one percent. However, where there is challenge there may also be opportunity for Stellantis , by pursuing its so-called 'asset-light' strategy as highlighted in its 2030 business plan.
Previously, the GAC –Stellantis JV operated two factories, one in Changsha and another in Guangzhou, building SUV models for local sale including the Cherokee, Compass and Renegade models sold globally. The Changsha plant also built the Chinesemarket-only Jeep Grand Commander – a three-row SUV built to meet demand for large, premium SUVs in China but unrelated to the more luxurious three-row Jeep Wagoneer recently launched to the North American market.
The joint venture has found it exceptionally difficult to reverse Jeep and Stellantis ' shrinking Chinese market share, leading to excess capacity across its plants. This saw the pair announce that the Guangzhou plant would be shut by March 2022, to better align Chinese production capacity with sales.
However, further choppy waters lay ahead. In 2018, China's government announced a rule change for 2022 regulating how foreign OEMs could operate in the country in a bid to encourage more investment. Specifically, it permitted them to own more than 50% of an auto-manufacturing joint venture, with both Tesla and BMW-Brilliance taking advantage of the change. This led to Stellantis announcing that it would increase its stake in the GAC joint venture from 50% to 75% in January 2022.
Strangely, Stellantis ' announcement was then followed by a statement from GAC that it had not approved the news released by Stellantis , and that the proposed deal had not been formally signed. This PR snafu came just months before July's announcement that the JV would be fully dissolved, bringing Jeep's nearly four-decade-long manufacturing history in China to a close.
The silver lining
While this is generally a loss for Stellantis and underscores the group's continued inability to secure its place in the Chinese market, there may be an opportunity to better adapt its strategy to the realities of the market.
Primarily, Stellantis will still have its dealerships in the country, which can now focus solely on selling high-value imported vehicles, rather than trying to sell higher volumes of Chinese-built products that have mostly failed to attract buyers. This could mean Jeep's lineup in China moves upmarket, with the likes of the Wagoneer, Grand Wagoneer and Grand Cherokee being likely targets for wealthier Chinese customers.
This aligns with Stellantis ' 'asset-light' business plan for China, allowing it to get rid of unproductive factories building uncompetitive products, and to focus instead on selling a smaller number of more profitable vehicles targeted at higher value customers. This approach may also help restore some of Jeep's brand cachet in China if its average buyer profile becomes more exclusive.
This article was first published on GlobalData's dedicated research platform, the Automotive Intelligence Center